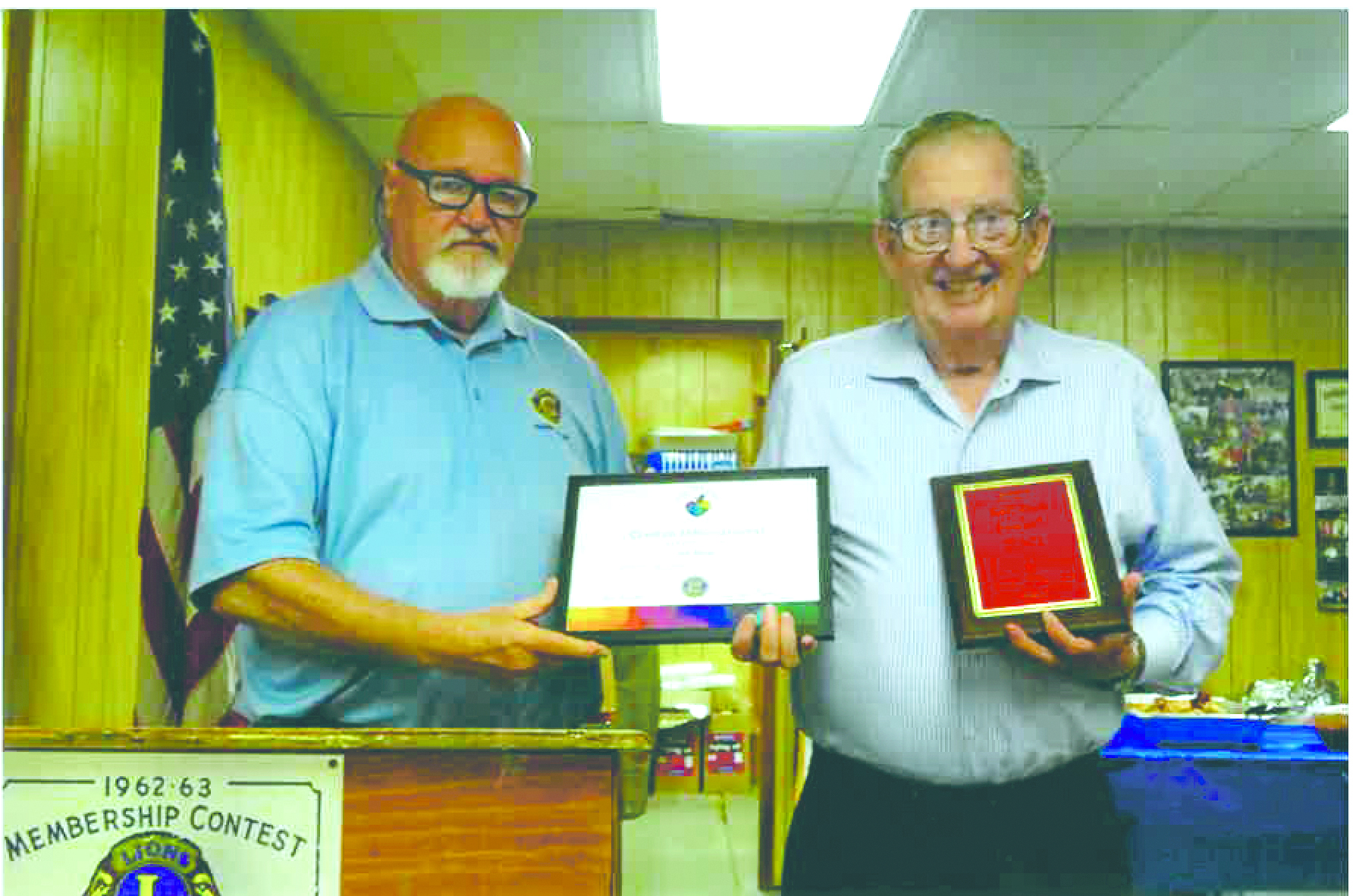 Special to the Minden Press-Herald
The Servant's Heart Award is the name for Civitan International global awareness project. This project is designed to honor individuals, teachers, therapist, paraprofessionals, and other related personal who support individuals with intellectual and developmental disabilities. These individuals are the unsung heroes in our communities. The Minden Civitan Club recognized Jim Bates as an individual who exemplifies what the Servant's Heart Award represents. Jim is a resident of Shreveport, and works at Bates, Murry & Company as a CPA.
In the mid 1980's Jim joined with other Civitan members throughout Louisiana as a volunteer at the summer games held at Tulane stadium. He volunteered to participate in the presentation of awards to the Special Olympic athletes. In the next several years Jim continued to be a presenter of awards at the events or prepare the ribbons and have them available at the local, area, and state events.
While volunteering at the events he was approached to take on additional leadership positions of the Special Olympic board at the State level. His duties consisted of serving as a non board member on the finance committee for three years and as a board member for ten years and chairman of the committee for eight years. He was elected to serve on the State board of directors at the end of the second year of serving as a member of the finance committee. Jim served on the board for one two year term, took a one year break, and returned to the board and was elected to be the treasurer of the board and served in that capacity for eight years.
The last 20 plus years at the local and area level, Jim has served on various committees as the chair of the finance and budget committee and assisting in Special Olympic fundraising projects such as the haunted hayride, Special Olympics trivia night, and participates in all Special Olympic sporting events such as swimming, horseshoes, track and field and bowling.
It is a great honor for the Minden Civitan Club to honor Jim Bates as the recipient of the Civitan International Servant's Heart Award.