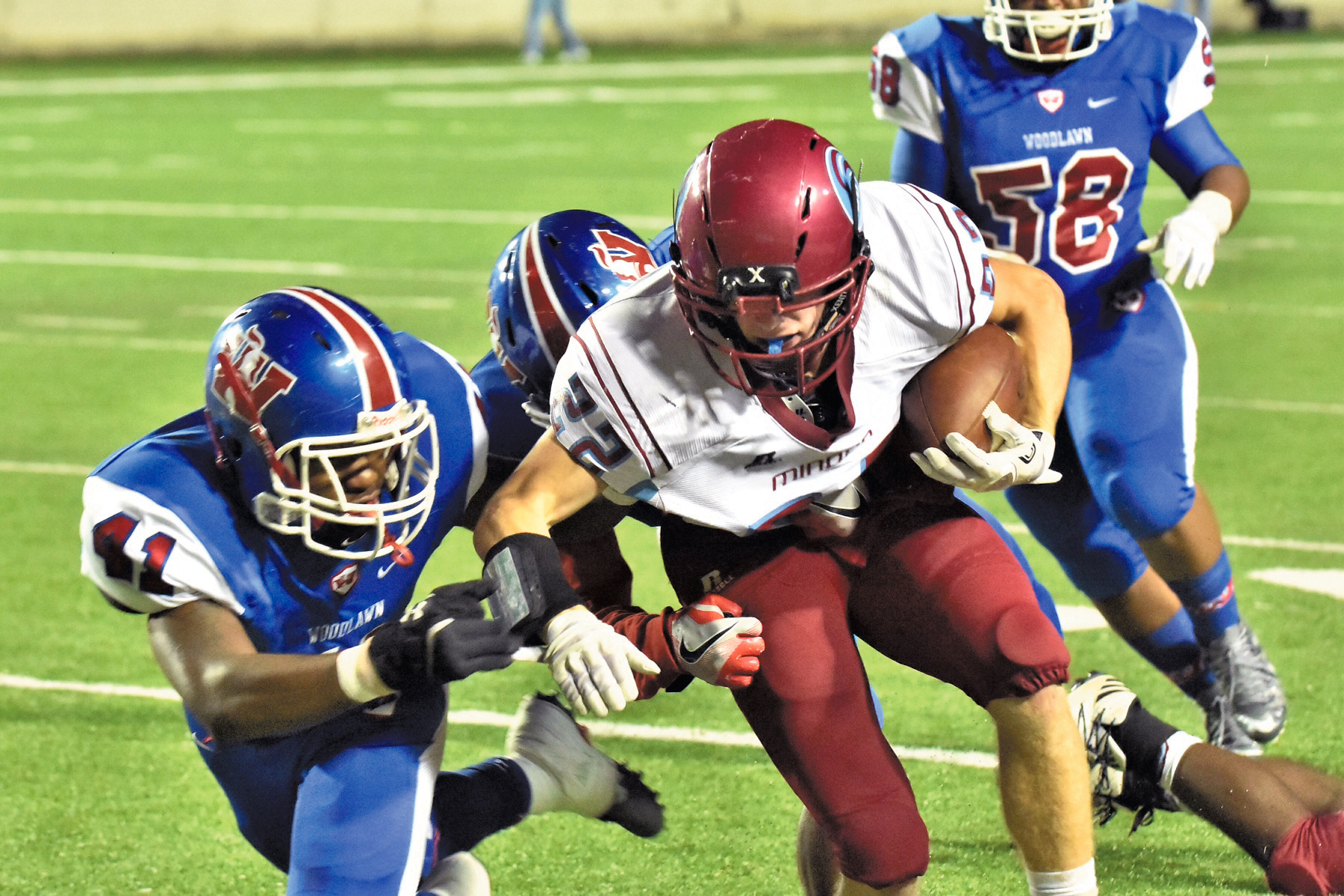 It's playoff time around the state, and the Minden Crimson Tide are certainly a team with some buzz in Class 4A.
While the Tide suffered their first defeat of the season last Friday against Woodlawn at Independence Stadium, Minden should be energized this week for a playoff game in The Pit.
"We're excited to be at home," head coach Spencer Heard said. "I'm excited for our guys and the fans. Hopefully, everyone shows up in big numbers. I'm sure Franklin Parish will bring some fans, but it will be nice to have the home field advantage."
Home is the perfect place to be when you're trying to shake off a close loss and keep your season alive. It would be easy for some teams to hang their heads after losing out on a district championship and undefeated season, but Heard said his seniors have done an excellent job of re-focusing the team ahead of the most important game of their season.
"We're focused on the next season now," Heard said. "You can't live in the past, so we're moving on and we're worrying about Franklin Parish and the good team they'll bring in here."
The Patriots are just 3-7 on the season out of district 2-4A, but their record is not indicative of the talent on their roster. Near the season's end, the Patriots did pull off a win over 4A's No. 12 seed and district rival Bastrop, so to take them lightly would be a costly error for the Tide.
"At this level, you have to win to keep playing," Heard said. "I think the focus is higher because of that. We have guys who have been in this situation before and they understand a do or die atmosphere. We know better than to get caught up in their record."
The Patriots had five losses decided by single digits, including a 30-27 defeat against No. 4 seed Tioga.
"All their games have been decided by 6 or less points it seems like," Heard said. "They're really close to being a 7-3 football team. Not the easiest draw for a 28-seed."
"They have an athletic quarterback and a running back with some good speed. The receivers are pretty dangerous with their speed, also. They're pretty disciplined defensively; they flow to the ball really well. They're not nearly as big as a team like Woodlawn up front, so hopefully we can hold up there."
Heard and his staff feel like they learned some hard lessons in last week's game that will serve them well this week.
"We have to be more focused on third downs," Heard said. "We had some drops and missed throws that kept our defense on the field too long last week."
We need to watch our penalties, especially on third and fourth downs defensively. If we can do those things, I like our chances Friday night."