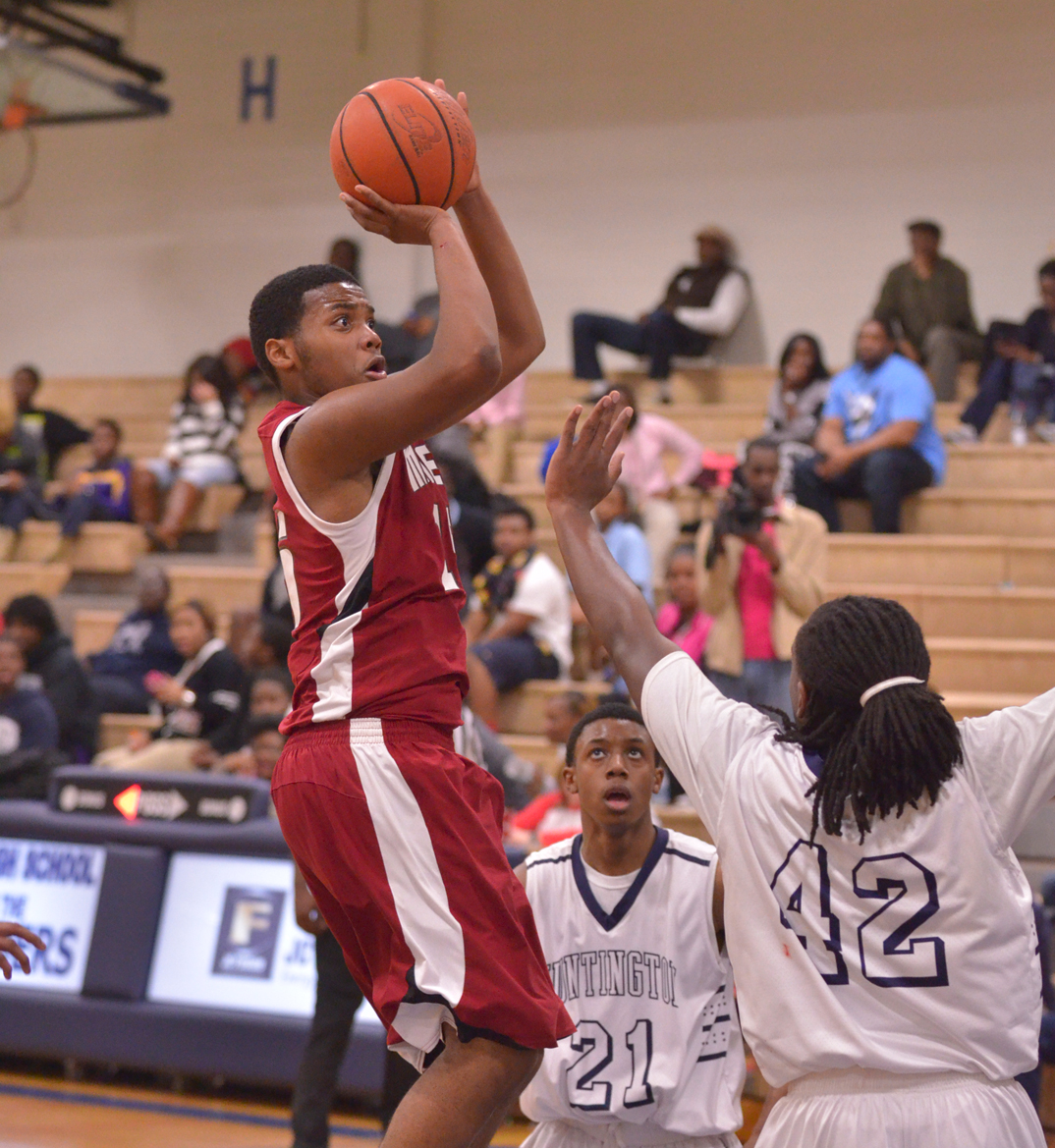 The Minden Crimson Tide traveled to Northwood High School for a pair of crucial games in district 1-4A.
In the boys game, the Crimson Tide played like a team and was rewarded with a 64-58 win.
"I'm pretty proud of the guys for how they played Friday night," Minden head coach Alan Shaw said. "The guys banded together after a pretty tough week for us and we were able to make some things happen as a team that I haven't seen in our last few ballgames."
The Tide came into the game knowing a loss would end their playoff hopes, and behind big games from seniors Kevin Hamilton and Anfernee Red, they are still alive.
"We played with tenacity," Shaw said. "We were able to make things happen as a team and hopefully that bond we found Friday night will carry us through the next couple ballgames."
Hamilton led Minden with 22 points, including four 3-pointers. Red finished with 17 tough points and Kadarius Walker added 11.
The Tide will be back on the court at home Tuesday against Benton for senior night.
Lady Tiders
In the girls game, the Minden Lady Tiders improved their record to 16-10 (6-2) with a 57-31 win over the Northwood Lady Falcons.
"This was an important game for us to get on the road," Lady Tider head coach Jacob Brown said. "I thought throughout most of the night we played great defense and that defense got us out in transition for some easy buckets.
"I also thought we did a good job of being patient and moving the ball in our half-court sets to get some high percentage shots."
Minden was in control from the opening tip, holding a 14-point lead by halftime.
In the third quarter, they put the game away, extending that lead to 45-19.
The win keeps the Lady Tiders in a second place tie in the district 1-4A standings with two games left on the schedule.
"Each night we become more and more balanced," Brown said. "Each game we're having different people step up. It's nice to see the overall growth of this team."
Marlena Hill led the Lady Tiders with 16 points to go with 19 rebounds, continuing a phenomenal season. Tiaga Pugh had another big night, adding 14 points and 7 rebounds. Freshman Sha'terra Batton contributed with 12 points and 8 rebounds and Sha Whiting played an excellent game, finishing with 7 points and 6 rebounds.
Tuesday night marks senior night at The Palace for the Lady Tiders when they will face off with Benton.