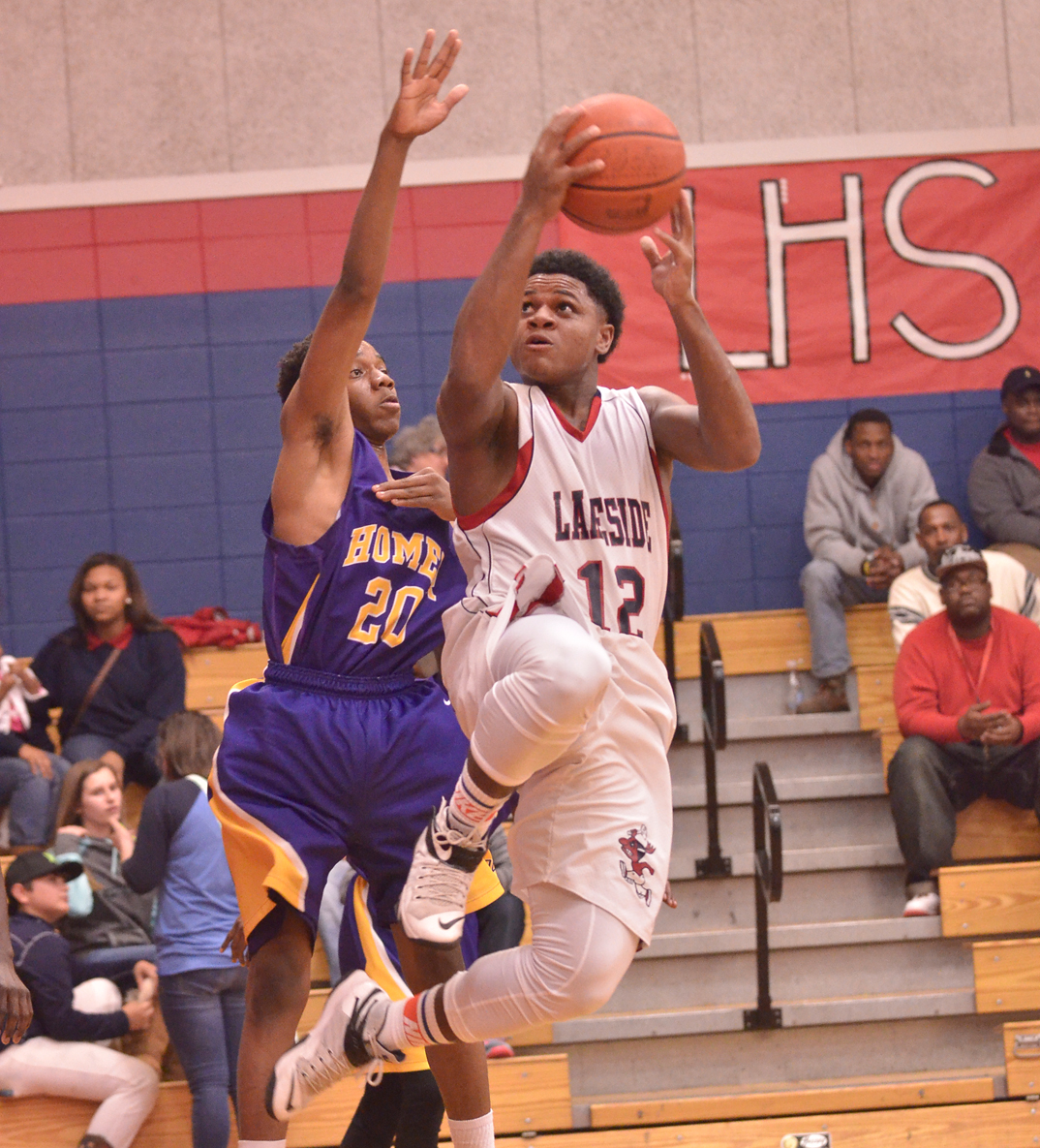 The Lakeside Warriors and Lady Warriors hosted the Homer Pelicans Friday as Lakeside celebrated its seniors.
In the boys game, the Warriors and Pelicans met in a must-win for both teams.
The game featured plenty of intensity as both teams battled for their postseason lives, with the Warriors prevailing, 63-42.
It was a big win for Lakeside boys head coach Jason Gould and his team.
"We sent our seniors out with a big home win tonight," Gould said. "We started out fast and outscored them 14-7 in the first quarter. Then we hit a funk and started going away from what was working, allowing them to get back in it by halftime."
Whatever the message was at halftime, it worked, as Lakeside came out in the third quarter on fire.
The Warriors hit five 3-pointers in the quarter, including three from sophomore Jalen Gould.
The Warriors would cruise from there.
Jamarion Teal had a fantastic senior night, finishing with 14 points and 10 rebounds. Frankie Miles added 12 and Jalen Gould and Quatarus Solomon both had 9.
Lady Warriors
In the girls game, the Lady Warriors fell just short versus the Lady Pelicans
25-31.
"It was a very close game," Lakeside head coach Tavasha Anderson said. "The girls kept fighting. I was proud of them for that."
The Lady Warriors head coach also shared some thoughts on her two seniors.
"We celebrated our two seniors, Cayla McKinsey and Destine Joiner," Anderson said. "We're definitely going to miss these two girls next year and
everything they did for our team. It will leave a lot of room for the younger girls to grow up fast because the point guard position will be wide open next year."
The Warriors and Lady Warriors will take on Calvary in Shreveport Tuesday.