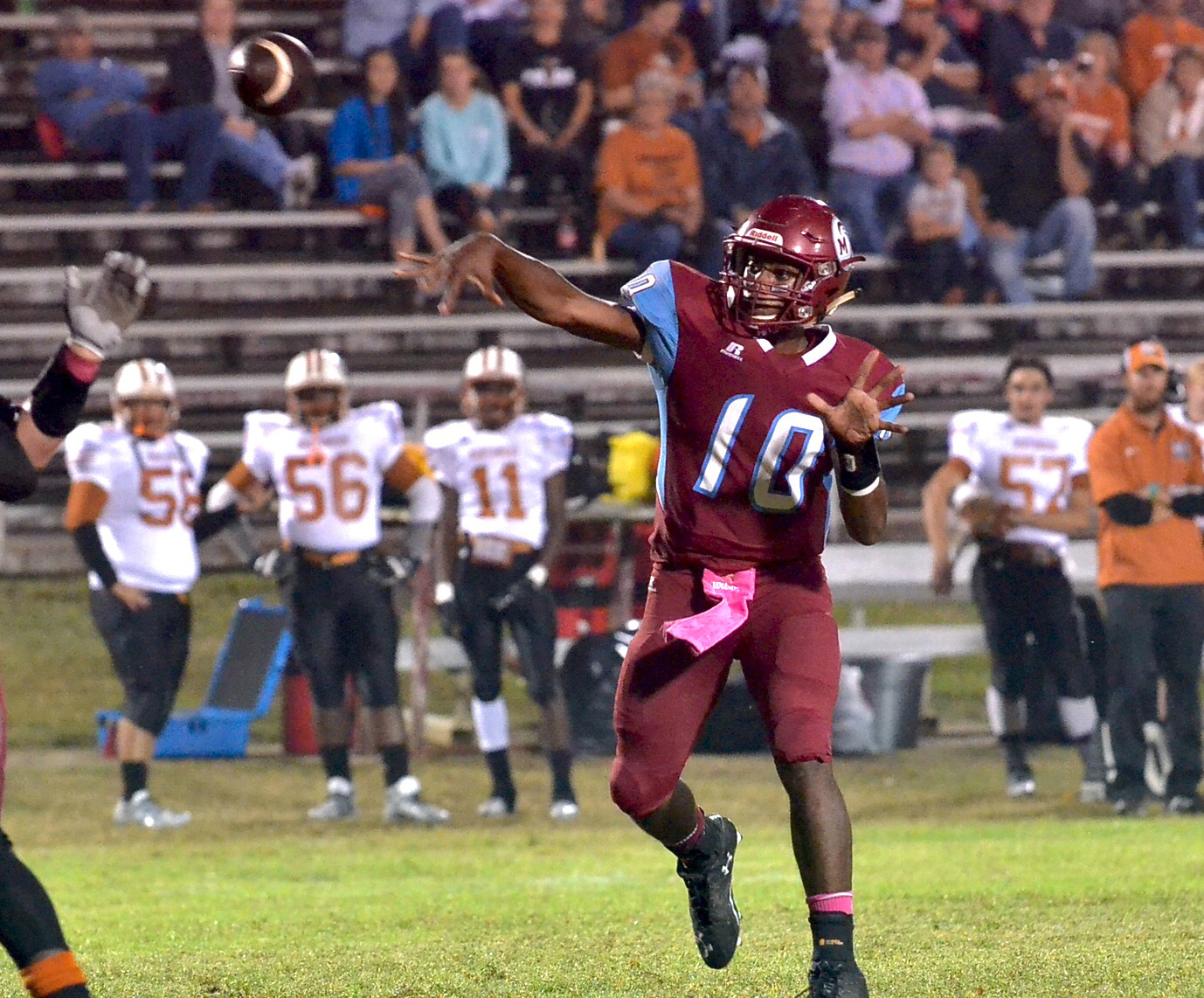 BLANCHARD – It wasn't their best, but it was good enough.
The Minden Crimson Tide gave up 20 points and 369 yards of offense to a motivated Northwood team last Friday night at Jerry Burton Stadium, but were able to outscore the Falcons en route to a 39-20 victory that improves their record to 8-0.
The Tide had five rushing touchdowns, including two from quarterback Antonio Rivette, to clinch another win in district 1-4A. The win took on added significance when news came in that Woodlawn kept their district record unblemished by pummeling Benton 54-28.
Minden head coach Spencer Heard spoke after the game about another win.
"I thought Northwood came out and played us tough like I thought they would," Heard said. "I thought it took us a little while to get going. In the second half we came out and played a lot better."
Northwood received the game's opening kickoff and moved the ball into Minden territory before being forced to punt it away.
The Tide went to work offensively, cashing in on their first drive with a 7-yard run from Rivette to get Minden on the board.
Minden's next drive was keyed by a 37-yard Kolby Jackson run that set up a nice touchdown through the air off play action from Rivette to Tavarius Edwards. The 20-yard score was followed by a Zi'Kerrion Baker 2-point conversion run to make the score 14-0.
Running back D'Andre James sparked the Falcons with a 45-yard run and then a 5-yard touchdown plunge to get Northwood on the board.
Minden wasted no time striking back as Edwards returned the ensuing kickoff 47 yards to set the Tide up with good field position.
Four plays later, Rivette walked in from 1-yard out for his second rushing score.
Northwood's next possession, an eleven-play drive, was spoiled by Minden's Ventavious Williams when he scooped up a fumble at the
MHS 5-yard line to stop another Falcons' scoring threat.
Minden made the turnover hurt by driving the length of the field, finishing with a Kolby Jackson 1-yard TD run to make the score 27-7 early in third quarter action. Patrick Heard and Tavarius Edwards each rushed for scores to make the score 39-14.
Northwood added another late score to make it more respectable ay 39-20 where the game would finish.
"I think we needed that game to kind of reset our mind and regain our focus," Heard said. "Offensively, I thought we played pretty well. Defensively, we were a little flat. We weren't reading our keys right, but we made some adjustments at halftime and the kids came out and responded well."
Jacareon Lathan had an interception for the Tide defense and Williams had the forced fumble and fumble recovery. Baker and Cameron Morgan each came up with sacks.
Rivette threw for 87 yards and one score, adding the two rushing TDs, followed by Jackson with 67 yards and a score, Patrick Heard with 66 yards and a score and Kelcey Miller led all receivers with 67 yards on 4 catches.