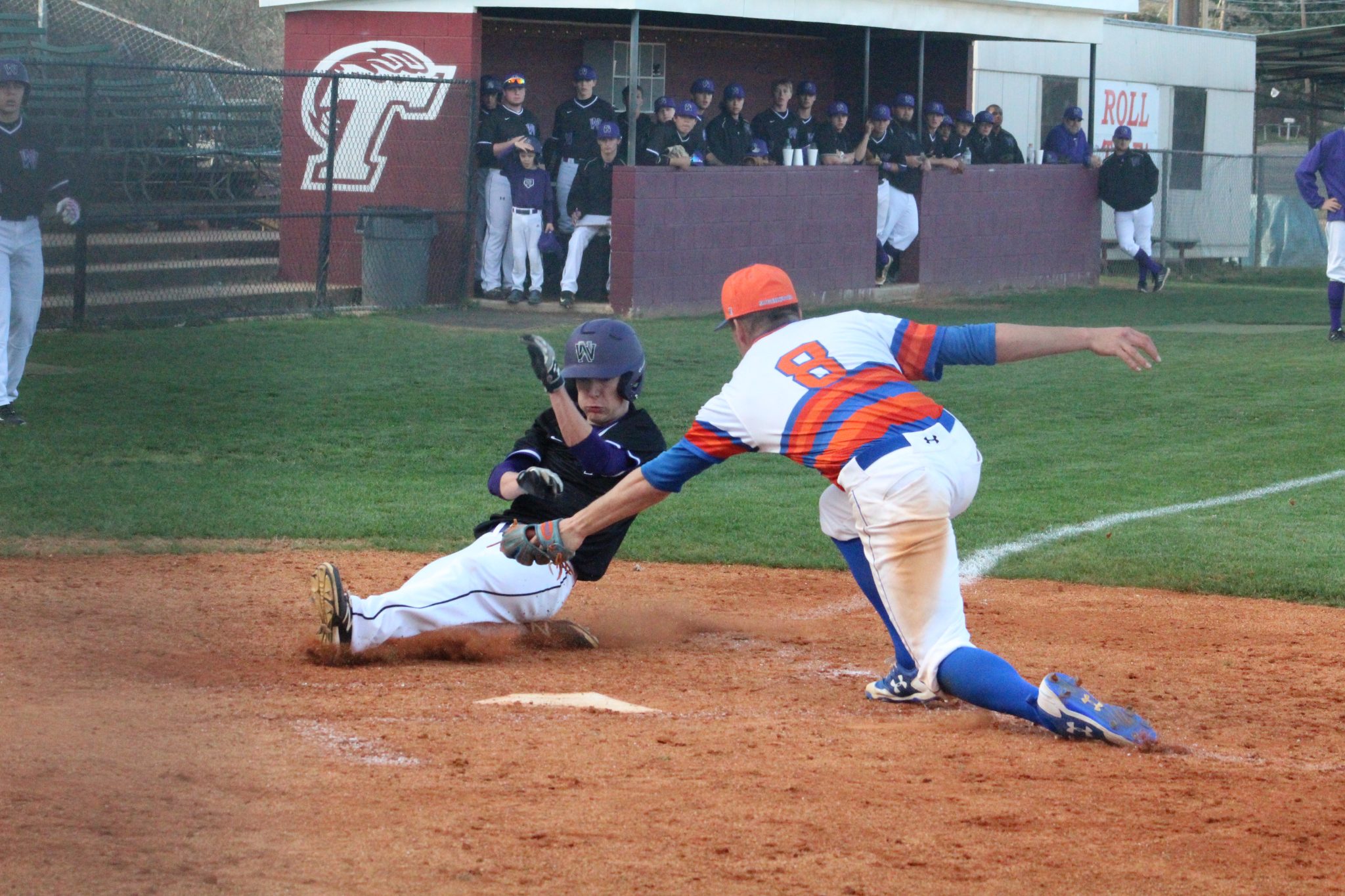 The Minden Crimson Tide fell 10-7 against the Loyola Flyers in the nightcap of day one in the Minden Invitational Tournament.
The Tide (4-2) trailed from wire-to-wire against a stout Flyers team, but managed to make the visitors sweat the result.
The Flyers held a 5-0 lead until the Tide punched back in the bottom of the fourth with three runs. After Loyola tacked on two more runs in the fifth, Minden answered with two of their own to make it a 7-5 game going into the late stages.
John Volentine started and took the loss for Minden. He had a difficult time with a potent Loyola lineup, giving up eight hits, seven earned runs and striking out four in six innings pitched.
Hunter Wilkes recorded the only multi-hit game of the night for Minden, going 2-3 with a pair of singles. Rodney Johnson, Cameron Dollar, Breylan Kemp and Haynes Mandino all had RBIs for the Tide.
Minden will be back in action Friday night against Southwood at 7:30 p.m.
North Webster vs. Southwood
Josh Harrison was stellar on the mound for North Webster (3-1), pitching all seven innings and striking out 10 batters to help the Knights defeat the Southwood Cowboys 4-1 Thursday in the Minden Invitational.
Harrison allowed just three hits and Hayden Corbell delivered a go-ahead RBI double to put the Knights in front for good in the fifth inning. Kade Garmany added an RBI single for North Webster; Riley Orr, TJ Carter and Cameron Huff added base hits.
SOFTBALL
Minden vs. North Webster
At the Minden Rec. Center, the North Webster Lady Knights led from start to finish in a 12-0 victory over the Minden Lady Tiders.
Lindsey O'Neal pitched all five innings for North Webster (3-4), striking out three and allowing only four hits.
Brianna Murray was the star of the night, going 4-4 with a home run to dead centerfield and three singles to accompany her 2 RBIs.
The Lady Tiders were led at the plate by Madison Blakely and Madsion Hill with singles. The Lady Tiders didn't put enough balls in play and committed too many errors (7) to stay in the game.
Lakeside vs. Caddo Magnet
The Lakeside Lady Warriors scored seven runs in the first inning Thursday against Caddo Magnet on their way to a 19-2 win.
Kiarah Rhone led the way with a double, single and 5 RBIs. Cecily Gurgainers blasted a 2-RBI triple, Deirdre Johnson went 2-3 with two singles and 2 RBIs. Paige Garland had a triple and Chelsea Mays added a single for the Lakeside offense.
Laney Taylor (4-2) pitched all four innings for Lakeside and struck out five batters while allowing only one hit to pick up the win.
Lakeside runs their record to 5-3 on the season.