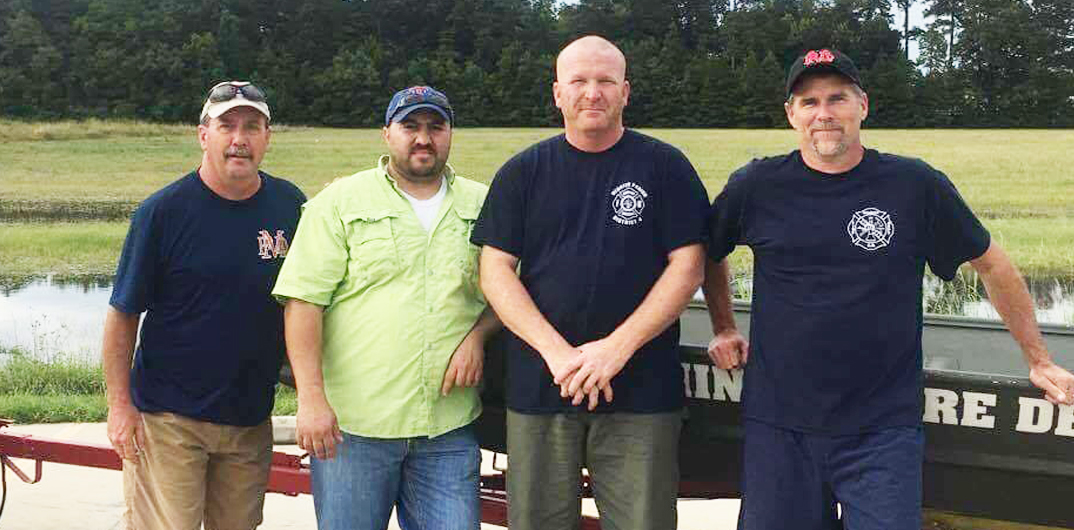 Webster Parish agencies have responded to the call for help for those affected by the torrential flooding in south Louisiana.
Sheriff Gary Sexton and Minden Fire Chief Kip Mourad say they sent four deputies and four firefighters down to Livingston Parish with two boats and equipment to help their fellow man.
"We sent them down there on the request of the Louisiana Sheriff's Association," Sexton said. "They left from Central Fire Station Friday evening with all of our equipment loaded up."
Deputies Bobby Igo III, Terry Brown, Ray Reeves and Joel Thomas, along with firefighters Tommy John Hughes, Tony Hall, Adam Bradley and Brian Dison arrived in Livingston Parish late Friday evening.
"They started getting people out late Friday night and worked until about two Saturday," Mourad said.
"They had a meeting this morning (Sunday), and called and said they were in Denham Springs but they were headed to Livingston."
Sexton and Mourad say the group has rescued and evacuated some 600 people since arrival.
"It looks like they're going to be down there for a while," Sexton said. "I'm going to have to do some shift changes because they need them down there real bad. I'm not going to pull them away from there."
While he won't pull the manpower, Sexton says he may swap out deputies to give those already down there some rest.
The sheriff and the fire chief both say Webster Parish will still be covered. Mourad says he still has plenty of manpower to cover the city in case of fire or emergencies.
"We're prepared to help these folks as long as they need it," Sexton said.
The Associated Press is reporting that some 7,000 people have been rescued across the south since the flooding began. More than 20 inches have fallen in the last three days, according to reports.
Gov. John Bel Edwards declared a state of emergency for much of the south affected by the flash flooding. The state of emergency is expected to last through Sept. 7, unless recalled earlier.