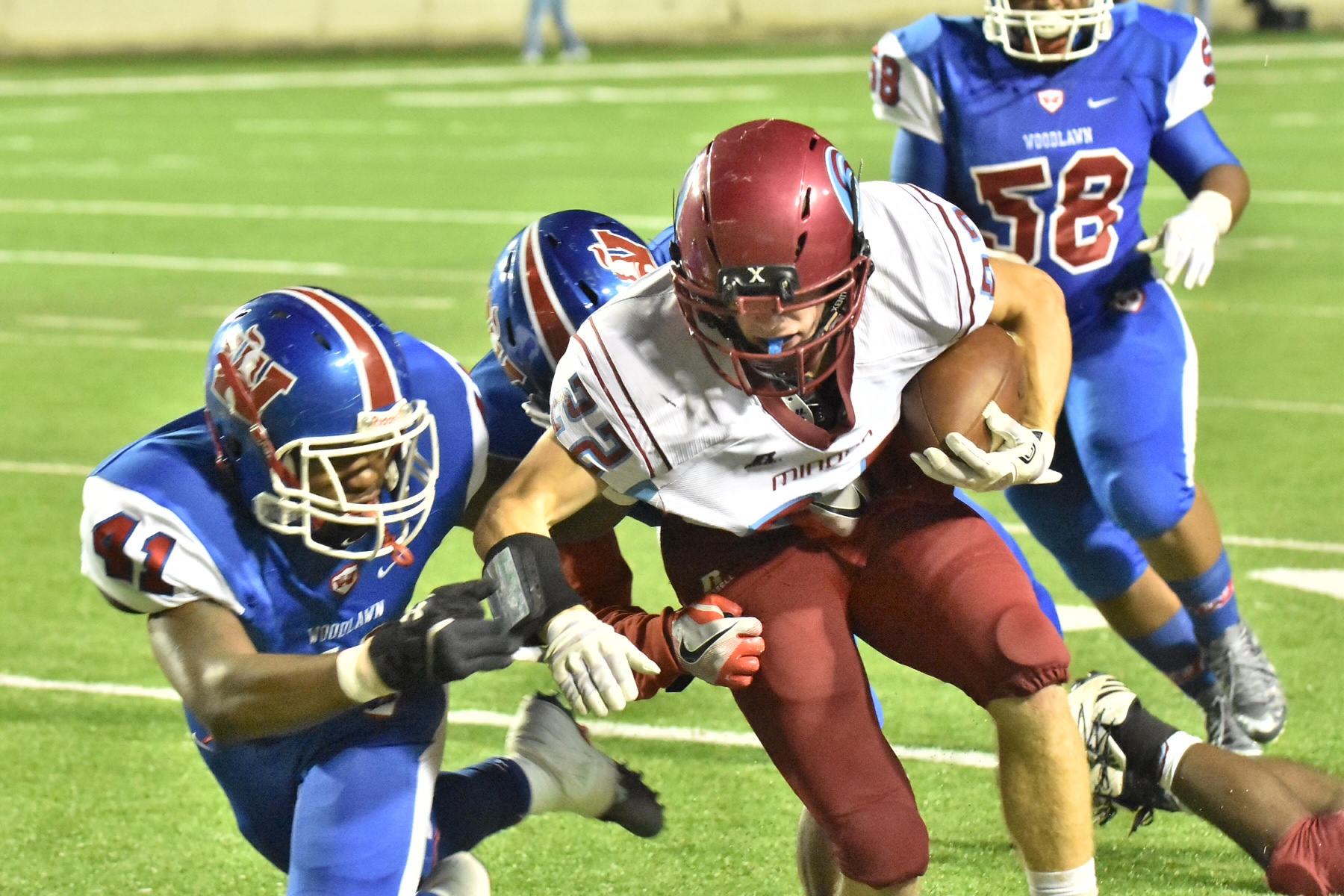 Fans of the Minden Crimson Tide will be pleased to know the 2016 Minden High Football Yearbook will be on sale later this month.
The Minden Press-Herald is nearing completion of the football keepsake, which features game recaps, game stats, season stats, team roster and picture, photographs from each game, an interview with
Louisiana Sports Writers Association 2015 4A Coach of the Year Spencer Heard and more.
The book also recognizes the Minden Cheerleaders, Louisiannes, Tider Line and Red Wave.
In an act of goodwill, the Press-Herald will be turning the sale of yearbooks over to Minden High School. The books will be sold through the school and all proceeds will be re-invested back into the football program.
Minden High School Principal Robin Tucker is among those excited for the Minden High Football Yearbook's release.
"We are thrilled that the Minden Press-Herald is working on this wonderful memento project to commemorate the awesome 2016 football season," Tucker said. "This season was truly a community effort and it is our hope that all who support MHS football would purchase this yearbook as a way to keep the memories fresh in all of our minds, while at the same time raising money to further football operations at MHS."
David A Specht Jr., president of Specht Newspapers Inc., said the decision to donate the yearbooks was a no-brainer.
"It is our pleasure to assist with the fundraising efforts at Minden High for worthwhile groups and projects," he said. "These yearbooks will be a tangible way to raise much-needed funds."
The Crimson Tide saw a resurgence in Class 4A this season, becoming the eighth team in program history to post at least 11 wins, doing so for the first time since 2006.
Minden graduates 28 senior football players, with several players expected to continue their playing days at the college ranks.
This year's Football Yearbook takes on added significance, as 2016 was the centennial season for Minden High.
"The Crimson Tide had a storybook season in 2016," Specht said. "Not only did we celebrate 100 years of football, but the team provided many memorable moments on the field. It is an honor to commemorate their season like this."