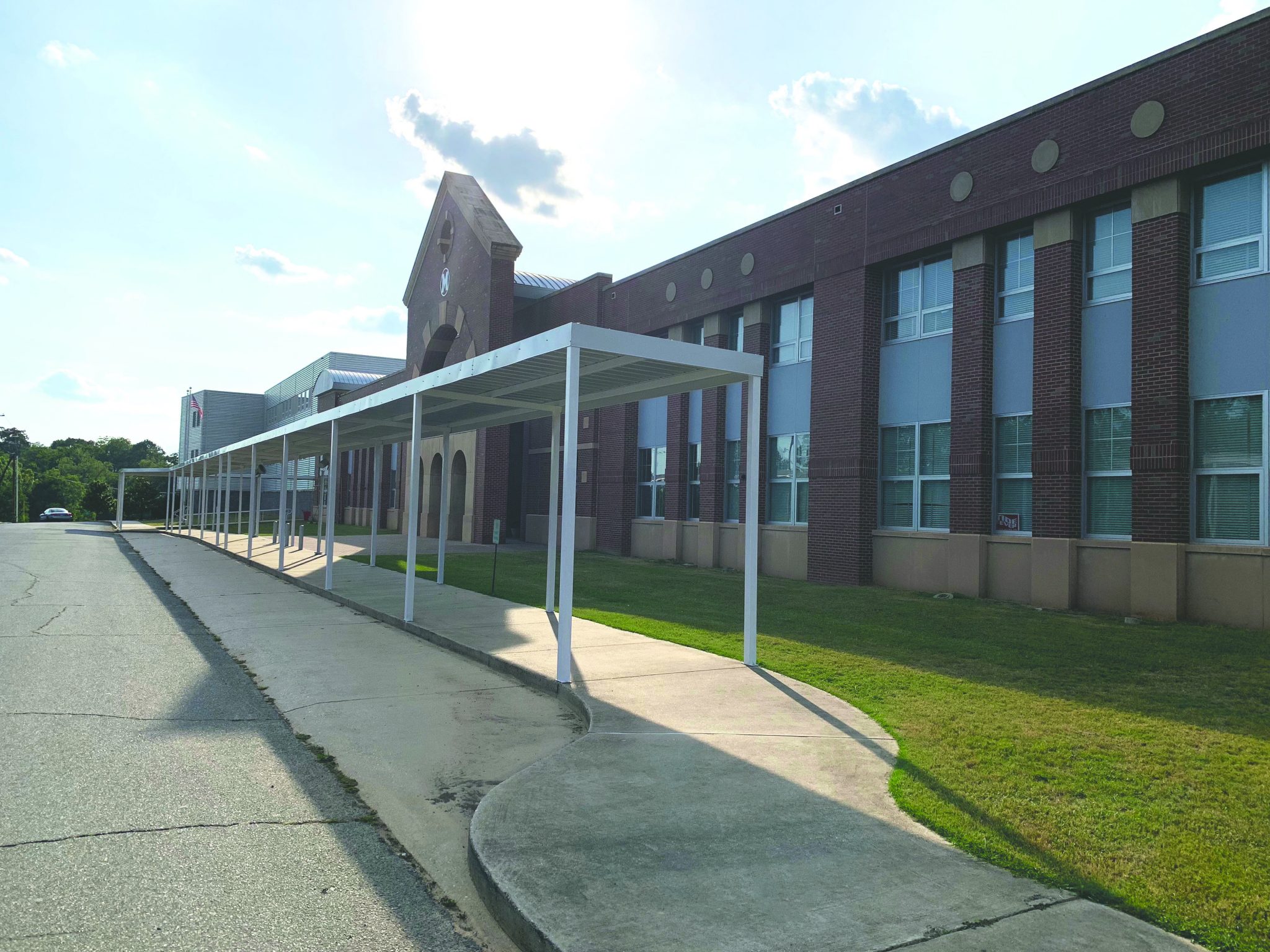 Minden High School would like their students and parents to know about the new procedures concerning buses and transportation for this coming school year.
"Over the past year, Minden High School has taken strides in order to increase safety measures for our students. With the guidance from the Webster Parish School Board in conjunction with safety audits directed by outside consultants and the Louisiana State Police, we have made decisions with the goal of providing a safe and secure school for your child. This year, we will continue in our goal of increasing school safety. Our next step is implementing a one-door entrance for the school. Over the summer, a bus awning was constructed on College Street as well as a security gate installed in the courtyard. All students will enter through the gym lobby door on College Street that is under the new bus awning," said Rebecca Wilson, principal of Minden High School.
With this change, there will be new traffic norms for dropping off and picking up students at MHS.
The bus awning on College Street will be the new bus drop-off and pick-up location. There are two available parking lots for student and teacher parking. One is on College Street and one is on Richardson Street.
Cars/trucks entering College Street from McDonald Street (Academy Park area) must turn left onto Union Street between 7:00am-8:00 am and 3:00pm-4:00 pm. Cars/trucks entering College Street from Union Street must turn right onto College Street between 7:00am-8:00am and 3:00pm-4:00pm. In the afternoons, all car riders must be picked up on Richardson Street (one-way). Cars/trucks must yield to buses. Cars/trucks must stay in an orderly line. Cars/trucks are not allowed to pass other cars/trucks or buses.
"We know this will be a time of adjustment for all of us; however, our students' safety is more important than any inconvenience we may experience," said Wilson.
If you have questions, contact Minden High School office at 318-377-2766.