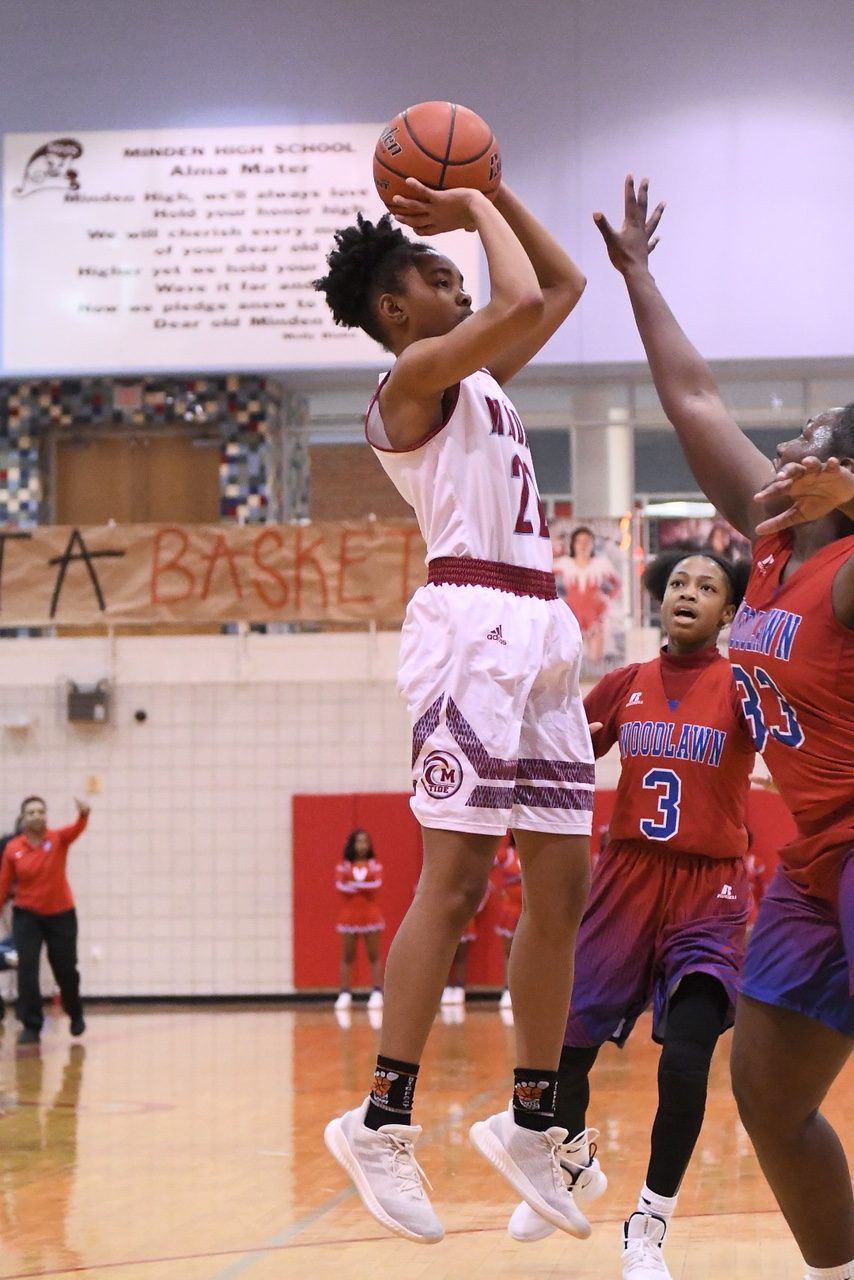 The Lady Tiders took their seventh-consecutive game in a 52-38 win over Woodlawn on Friday night at The Palace.
"I'm proud of our girls for finding a way tonight to accomplish one of our goals in winning our twentieth game of the season," Minden head coach Jacob Brown said. "The next most important goal is to win the district title."
Minden led by only one point after one quarter, but turned on the jets to go on a 31-15 run over the next two quarters to take a commanding lead.
"In the second quarter we went on a pretty good run and that started with solid man-to-man defense that we had throughout the night," Brown said. "We made some offensive adjustments in the third quarter that helped us find some openings in the zone."
Woodlawn won the fourth quarter 15-12, but the damage was done.
"We started the fourth quarter up by 17, which is where we have been recently. At that point, we're not choosing to stall the ball out. The key is to get movement," Brown said. "We started the fourth with a few bad possessions. You look up and they it's a nine-point game."
Minden improves to 20-2 this season, and 3-0 in district play.
"We did more good than bad tonight, and I'm proud of what we've done up to this point in the season," Brown said.
Janiya Reed led the Lady Tiders with 16 points. Derrica Gilbert had 15, and Bre Rodgers added 10.
The Lady Tiders will play Northwood (11-11) on Tuesday in Minden at 6 p.m.
"The next challenge for us is just the game in front of us, which is Northwood on Tuesday," Brown said. "Our team is ready for that challenge."