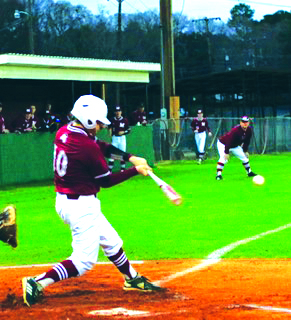 The 2019 Minden High School Baseball Invitational begins today at 3:30 p.m. when Doyline (2-1) takes on Jonesboro-Hodge.
Lakeside (1-3) will play right after in the 5:30 p.m. game against Elysian Fields of Texas.
In the primetime matchup, Minden (1-0) will play host to Jefferson High School from Texas at 7:30 p.m.
Friday's action sees Doyline playing again at 3:30 p.m. and Lakeside taking the late game at 7:30 p.m.
Minden will pull double-duty on Saturday, playing at 2:00 p.m. and in the last game at 6:00 p.m.
Doyline and Lakeside play the early games on Saturday morning, beginning at 10:00 a.m.
The Tide return All-District pitcher John Volentine from last year's team. Volentine opened the season with a no-hitter against Bossier earlier this week to pick up his first win.
All-District outfielder Camron Dollar also returns from last year's squad. Dollar went 2-for-4 against Bossier with three RBIs and a double.
Minden has four seniors on this year's team, but will need help to get to the next level.
"I have high expectations for my underclassmen to step in and help out," Minden head coach Ben Bower said. "We're expecting to be competitive."