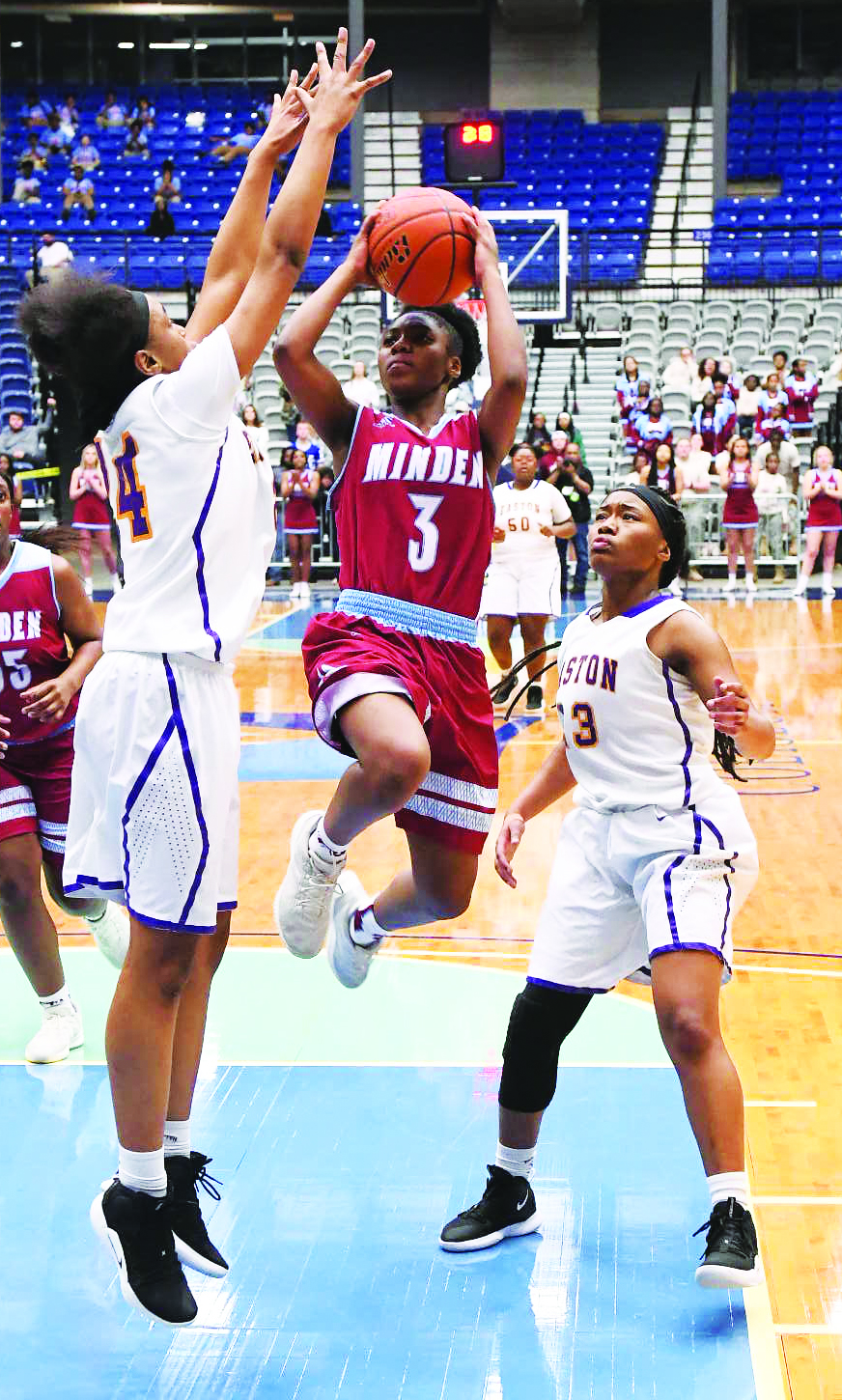 I had a great time during football season, but I'd be lying if I said I enjoyed it nearly as much as basketball.
I played ball at a high level, and have continued to follow the game as a coach and now as a writer.
Throughout my playing days, I experienced varying levels of success as far as wins and losses.
Driving back from Minden's loss to Warren Easton during the middle of the night on Tuesday, I started to wonder what truly indicates a successful season.
The Lady Tiders didn't cut down the nets. They ran into a brick wall in the defending state champions. They won't get to face Benton for a chance at the title. It was a tough night from the jump.
But how could you consider this season anything other than a success?
Doyline has a chance to make it to the final four with a win tomorrow over Weston. Even if they don't win, this season has already produced historic success stories up and down their roster.
Glenbrook won another district title, and the Lady Apaches were undone in the playoffs by a stomach flu that ravaged their team. Does that diminish what they did this season? Of course not.
Teams like Lakeside and Minden didn't achieve the goals they set at the beginning of the season, perhaps, but they are clearly building programs that will absolutely be contending in the near future. Minden's boys lose only two players for next season, and Lakeside loses just one senior.
To me, successful teams have character and are prepared.
Working together in a team means showing up to practice so that your team is ready to face big moments.
Minden and Doyline turned me into a fan with their character and with their ability to fight through tough situations.
It feels like I know the players and their styles. Minden played with their own style and complemented each other. Doyline is gritty and tough, and they all know their roles. They all know that Decari Markray is the star. But, their ability to stick to their strengths has made them all look good.
Having an identity means a team has chemistry. I can tell you from experience, the only real thing you can take with you from sports and transfer to real life is the ability to work well with others to achieve a goal.
The best boys team and the best girls team in Webster Parish both have strong identities. That is success. That's something that lasts once the scoreboards are turned off and the lights go out in the gym.