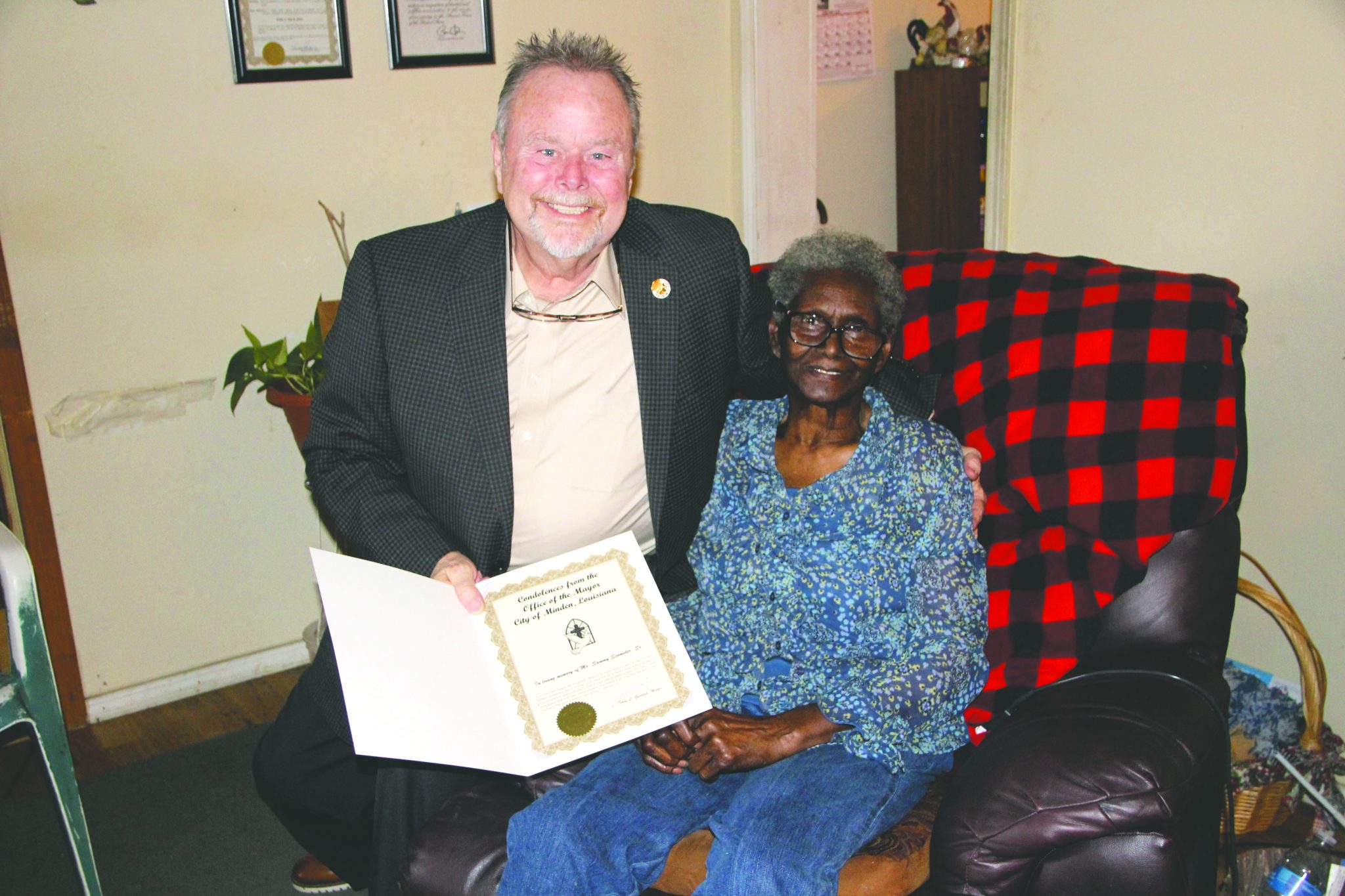 Mayor Terry Gardner visited Ella Mims Tuesday to present her with a proclamation of condolences for the life of Sammy Seamster.
Seamster was known for being a great football player, but his personality was much more gentle than one might imagine of a football player.
"Mama always instilled in us, you treat everybody right. You don't misuse and you don't abuse anybody. We stuck by that," Mims grandson Rev. Rick Cosby said, "He was very soft spoken. You might say something and you could barely hear him."
On the field, Sammy set outstanding records at Minden High School and went on to play for LSU.
"Sammy was dedicated to football and he was very good at it," Cosby said.
The Mayor sat and talked with the family after presenting Mims with his official condolences.
"We just appreciate the mayor for coming. He didn't have to do that. We really appreciate it because it made her feel better. She's still sad, but we really appreciate him coming," Willie Cosby Dennis said.