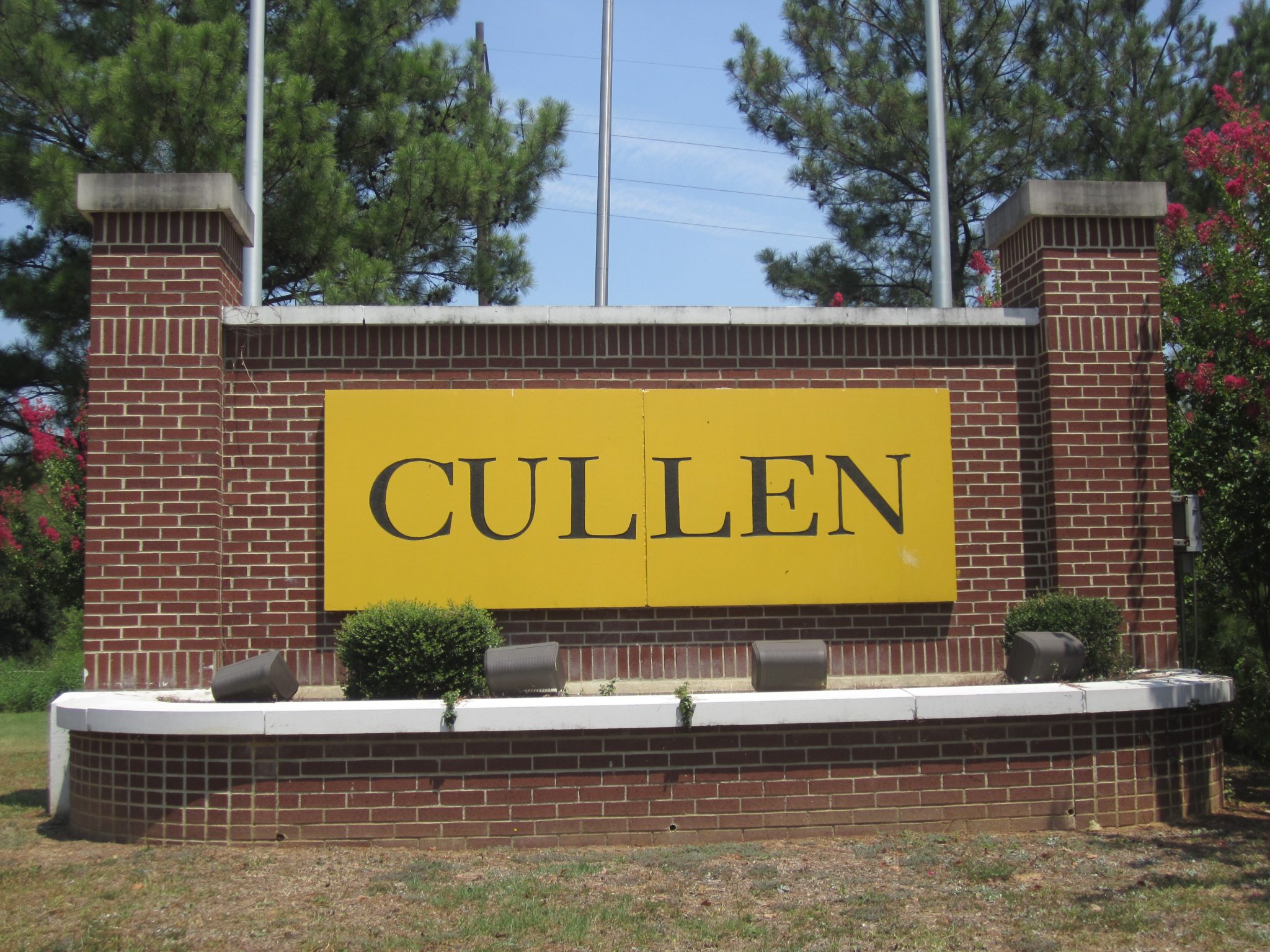 Capacity crowd packs meeting full of 'hometown pride'
CULLEN – February's town council meeting did not disappoint, drawing a crowd of more than 50 townspeople, leaving Mayor Terry Hoof with a look of "hometown pride".
The meeting started with a prayer led by Pastor Tim Everette, then jumped right into their first guest speaker.
An overview was given of a proposed Comprehensive Ordinance that would prevent smoking within "x" amount of feet from area businesses. Allowing all citizens the same rights, so that when they're inside a place of business they can be protected from the ravishing effects of secondhand smoke.
Following that brief presentation, representatives of the Coordinating Development Corporation [CDC] spoke on an issue from back in 2006. According to their records, the CDC had acquired 5.377 acres of land from the town of Cullen [industrial property on the south end of the town], after the town took out a loan of approximately $500,000.00 for a deal that eventually fell through, leaving the CDC with over $9,000.00 in fees.
Now the CDC is asking that city officials work with them, in what they believe is a win-win situation, allowing the town to reclaim the land for the repayment of said incurred fees.
Also present was Julie Everette, who spoke in representation of Congressman Mike Johnson, letting it be known that she has been working with Mayor Hoof in an attempt to get grants, and that there has been discussion of ways to bring new businesses into the area.
Hoof then ended the meeting on yet another high note, listing the many accomplishments that have taken place during his time as Mayor, and even more noticeably giving thanks.
"We have made several accomplishments so far, and I give all the glory to God, for giving us the wisdom and knowledge to get to this point," said Hoof. "I thank Him daily for the hard working staff that I have, my city workers, these aldermen, and our police officers. Everyone's been trying to get on one accord so that we can move forward. Cullen is moving forward, period."