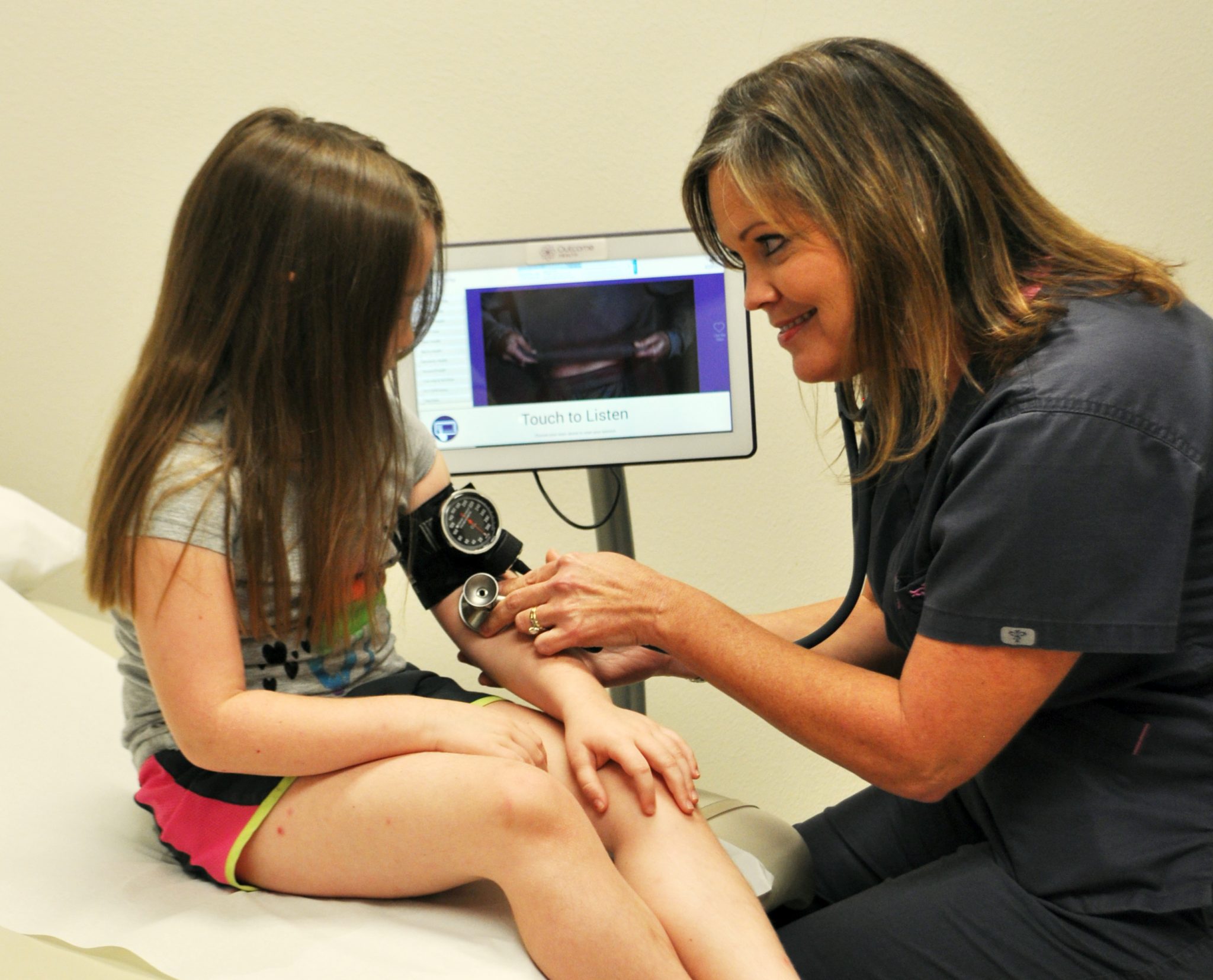 Health First Walk In Clinic now has new hours for those who need quick care and easy access to a doctor.
Located at 101 Murrell St., Suite 2, the clinic offers the same services it has offered for the last three years as After Hours. Now open from 8 a.m. until 8 p.m., Monday through Friday, and from 9 a.m. until 2 p.m. on Saturdays, services for any non-emergent medical conditions, such as a cough or cold, allergies or asthma, animal or insect bites or flu-like symptoms.
Health First Operations Manager Daphne Zeidan said they expanded the clinic hours because there is a need in the community.
"We saw the need in the community, especially with the family medicine doctors that have left recently," she said. "When Dr. (Denise) Webb moved, it opened up the clinic space where we could expand the hours. If someone needs to get in to see the doctor and would rather not wait for a few days, they can come see us quickly."
Cost, time and an alternate to the emergency room are just a few reasons the walk-in clinic would work for many people. Other advantages include fast, friendly service with no appointment necessary and easy accessibility to Minden Medical Center. It is also the only clinic that is open from 8 a.m. until 8 p.m., Zeidan said.
When the clinic first opened in 2014, it targeted working people who might not be able to see their regular doctor during the day, and it allowed them to see a physician or nurse practitioner, although anyone who comes in will be seen.
Lori Cummings, nurse practitioner, said they see patients from pediatrics to geriatrics, and the majority of the patients that come in are those who have moved to the area but do not have a primary doctor.
"There's been a lot of movement in the last couple of years," she said. "The majority of our patients are new patients that haven't established primary care and are mostly well but might have an acute illness."
Also, many working people will bring their parents in if they cannot take them to their regular doctor during business hours, they said.
The clinic offers flu shots up to and during the flu season, and they also conduct physicals for students who might want to participate in sports. Their main focus is providing care that a patient would normally get at a family doctor's office, Cummings said.
For those who believe they may have symptoms of a stroke, chest pain, chest pressure, a broken bone, severe pain, convulsions or seizures, they should go to the emergency room.
The clinic, served by area providers, has a staff of familiar faces that can offer fast medical treatment for those who need to be seen.
Health First accepts all major insurance and Medicare. For any questions, contact their office at 377-3111.