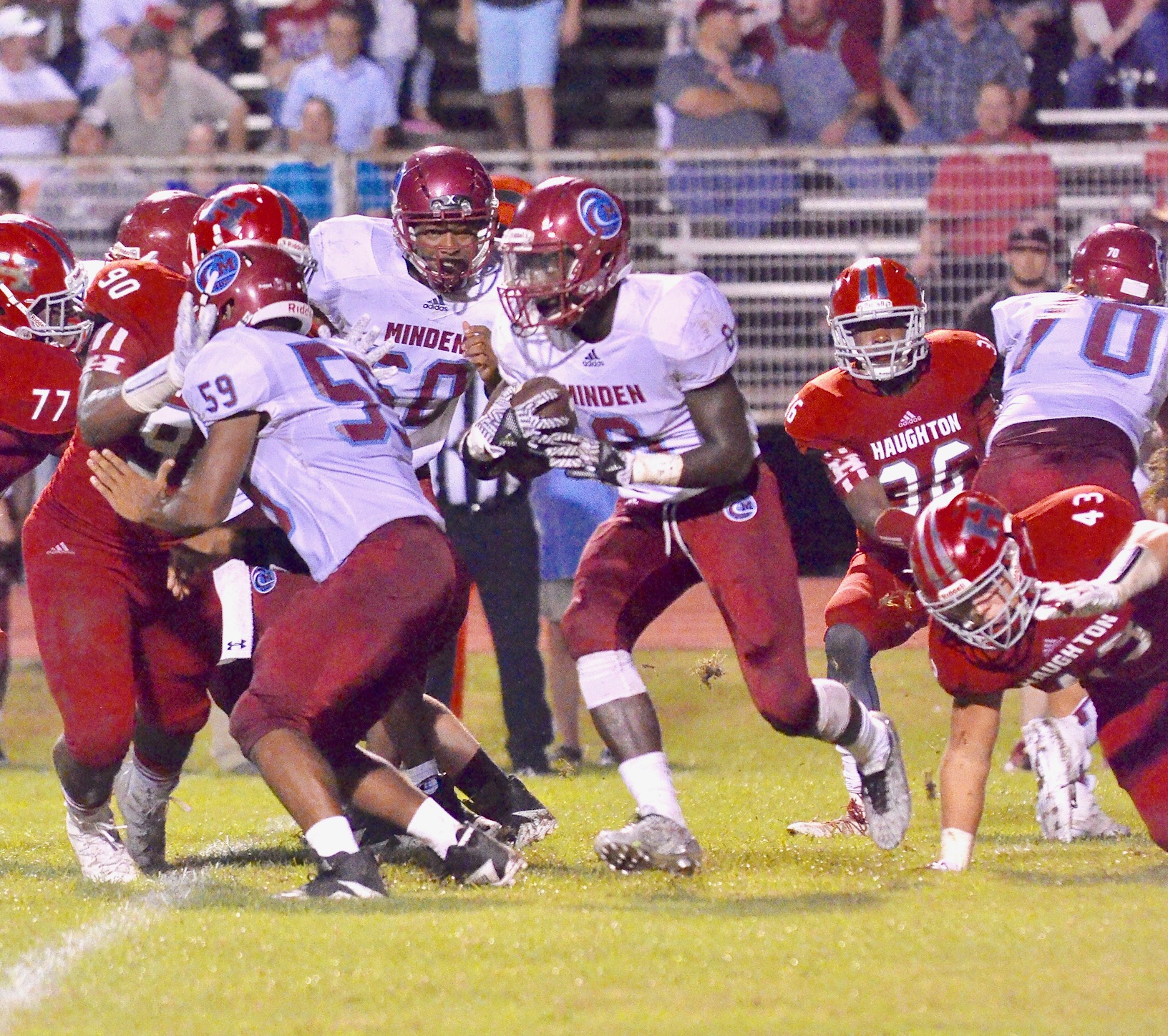 Following an exciting second week of LHSAA action and week four of MAIS play, the season feels like it's in full swing.
The first big win of the season happened in Haynesville as the Minden Crimson Tide took down the Golden Tornado. Lakeside moved their record to 2-0 against Montgomery, while North Webster (0-2) and Glenbrook (2-2) fell hard.
Week 3 has a special game in store for football fans, as Minden travels to Baucum-Farrar Stadium to take on North Webster.
The winless Knights are searching for their first win in the infant stages of this rivalry, while Minden is hoping to make it three straight wins.
Knights head coach John Ware knows this game is crucial for both teams, but even more so for North Webster, who looks to avoid the program's first-ever 0-3 start.
Head coach Spencer Heard and the Tide will be motivated as well while looking to move their record above .500 before the team's home opener in the re-vamped Pit.
Here's a look at Glenbrook and Lakeside's matchups for week 3 as well:
Glenbrook vs. Claiborne Academy (HC)
It's not just a rivalry week, but it's homecoming week at Glenbrook.
The Apaches (2-2) will look to get back above .500 against the Class A Rebels (2-1). Claiborne posted a 1-point victory over Union Christian Academy last Friday thanks to a big night through the air offensively. Glenbrook is happy to be playing someone their own size after back-to-back weeks against AAA opponents. The running game will look to wear down the Rebel defense; look for former Claiborne head coach Ronnie Powell to feed Marshall Meek who should have a big night.
Lakeside at Beekman Charter
Lakeside rolled Montgomery last week and should have no problems with Beekman.
The Warriors athleticism was on display against one bunch of Tigers last week and should be enough to power past another bunch this week.
Sophomore Jordan Preuett is out to a fast start at quarterback and the defense, led by Brian Jackson Jr., Jayke Stewart and Tyrese Miles, has been lights out for the most part through two contests.
All three games kick-off at 7 p.m.