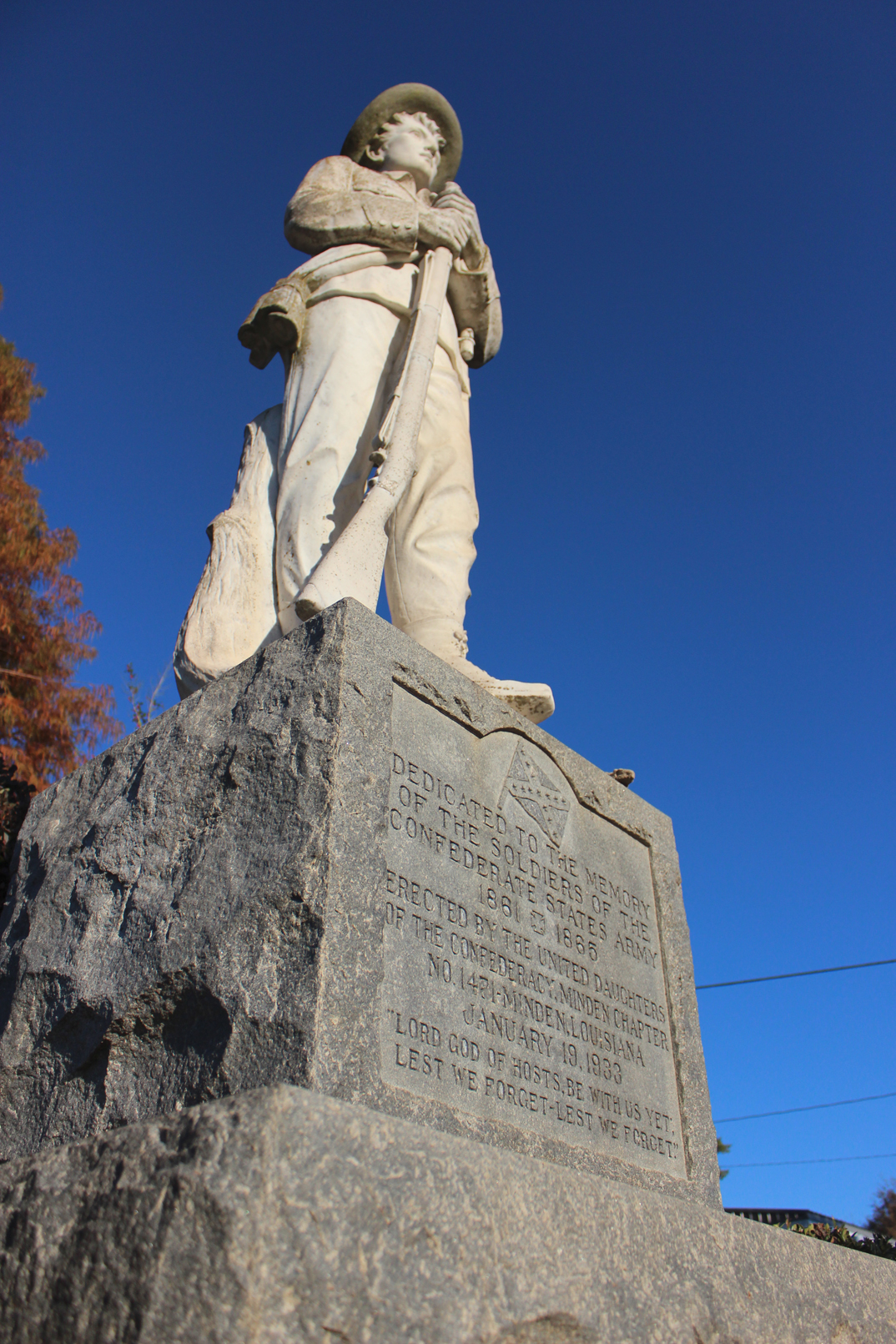 With the first two of nine victims of the Charleston, South Carolina church shooting laid to rest and the Confederate flag coming under fire, one man weighs in on the subject.
Kenneth Wallace, the Minden chapter president of the National Association for the Advancement of Colored People, says the Confederate soldier statue at
Jacquelyn Park in Minden should have come down a long time ago.
"I've advocated for years personally against the Confederate flag," he said. "It's offensive to me because of the reasons it was founded on. It's offensive because of what my ancestors went through. It's a misrepresentation, and it's really sad to me that it takes the deaths of nine people to really start looking into that."
Nine people were gunned down in a black church in a Bible study in Charleston, and Dylann Roof reportedly confessed to the murders.
He called the shooting in Charleston senseless and says the behavior that led to these deaths is learned.
"(Dylann) Roof's behavior is learned," he said. "That type of stuff is learned, and I remember reading when John F. Kennedy was assassinated and (Dr.) Martin Luther King Jr. says a culture of hate created this, and this is similar. It's a climate of hate."
He says Roof admitted that reading about the ideology and it's the same ideology based on the Confederate Flag.
"It's like a swastika," he said. "You'd never have that on a license plate or a flag. This individual had taken on that ideology of white supremacy, and it's really sad."
He talked about Alexander Stephen's Cornerstone Speech, an impromptu speech delivered in Savannah, Georgia, in 1861. Stephens was elected the vice-president of the Confederacy during the time President Abraham Lincoln refused to recognize the South's secession. Stephens argued in the speech that the cornerstone of southern greatness lay in slavery and white supremacy.
"You have this Confederate memorial and you have this World War II veteran, and it's a misrepresentation to me when you can't honor this man," he said.
He spoke of John C. Jones, a black World War II veteran, an Army corporal and veteran of the Battle of the Bulge. Jones and Albert Harris, were victims of a lynching in the 1940s in Minden.
The statue was erected in January 1933 in memory of the Confederate States Army from 1861-1865.
"The statue was commissioned by the United Daughters of the Confederacy of Minden and was dedicated on Lee-Jackson Day in January 1933," according to the United Daughters of the Confederacy. "It was to honor the Confederate soldiers and was unveiled by Alberta Glass, Minden's last surviving Confederate veteran."
As for the Confederate flag? Wallace says he understands it's a part of history, but like others, he believes it belongs in a museum.