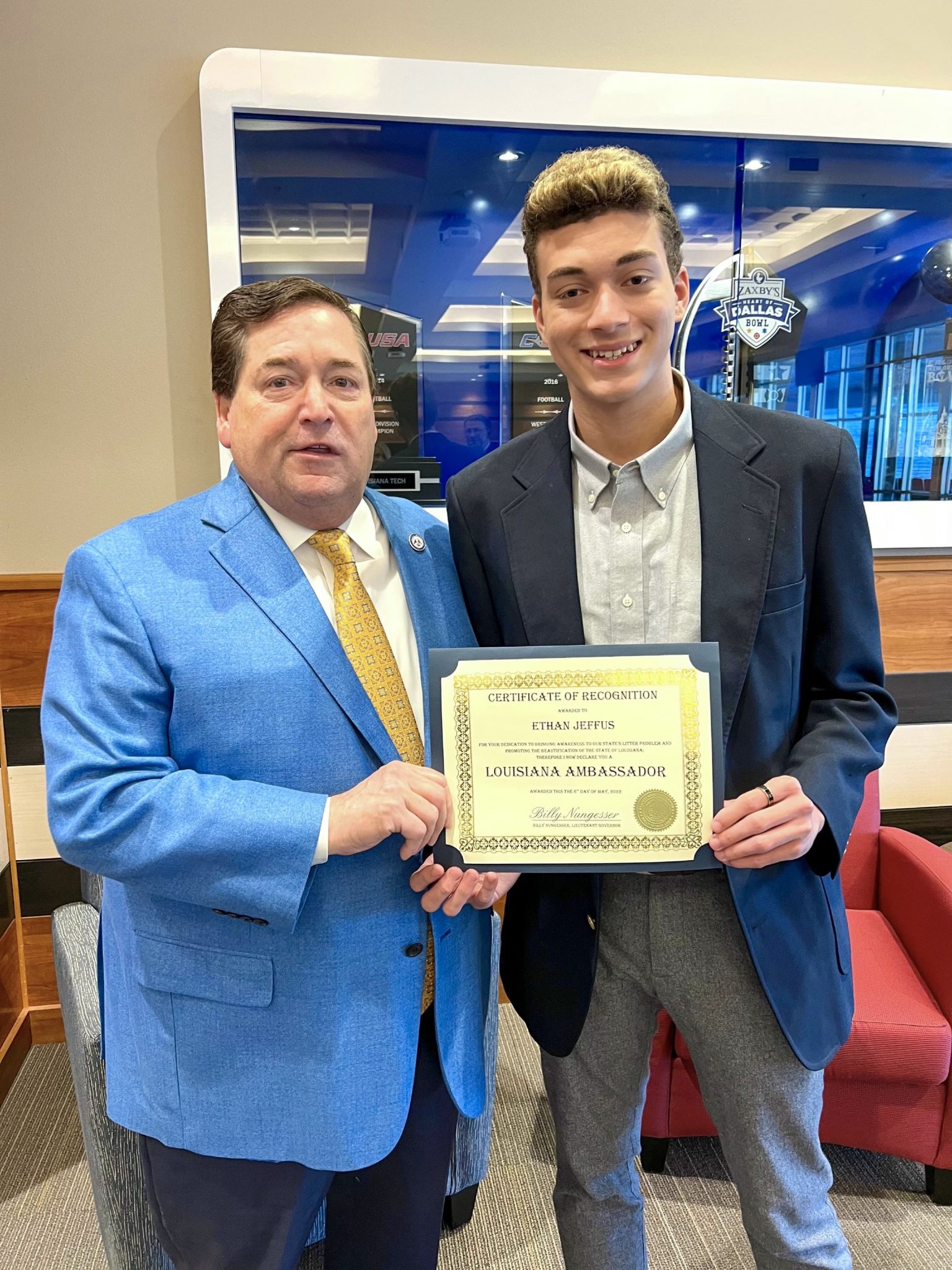 Minden native Ethan Jeffus was recently recognized by Louisiana Lt. Gov. Billy Nungesser as a Louisiana Ambassador. This title is reserved for those that go above and beyond in their efforts to better their local communities. The Certificate of Recognition presented to Jeffus states that he was recognized for his "dedication to bringing awareness to our state's litter problem and promoting the beautification of the state of Louisiana."
This award was presented to Jeffus while Lt. Gov. Nungesser was traveling the state during Louisiana Tourism Week. The recognition took place at the Tourism Awareness Breakfast hosted in Ruston. "This recognition came about from my efforts in spearheading the Love the Boot week of events in Ruston. Over the course of this week, we hosted countless events in Ruston including an environmental awareness presentation, the clean up of Duncan Park, and an environmental awareness painting event," said Jeffus.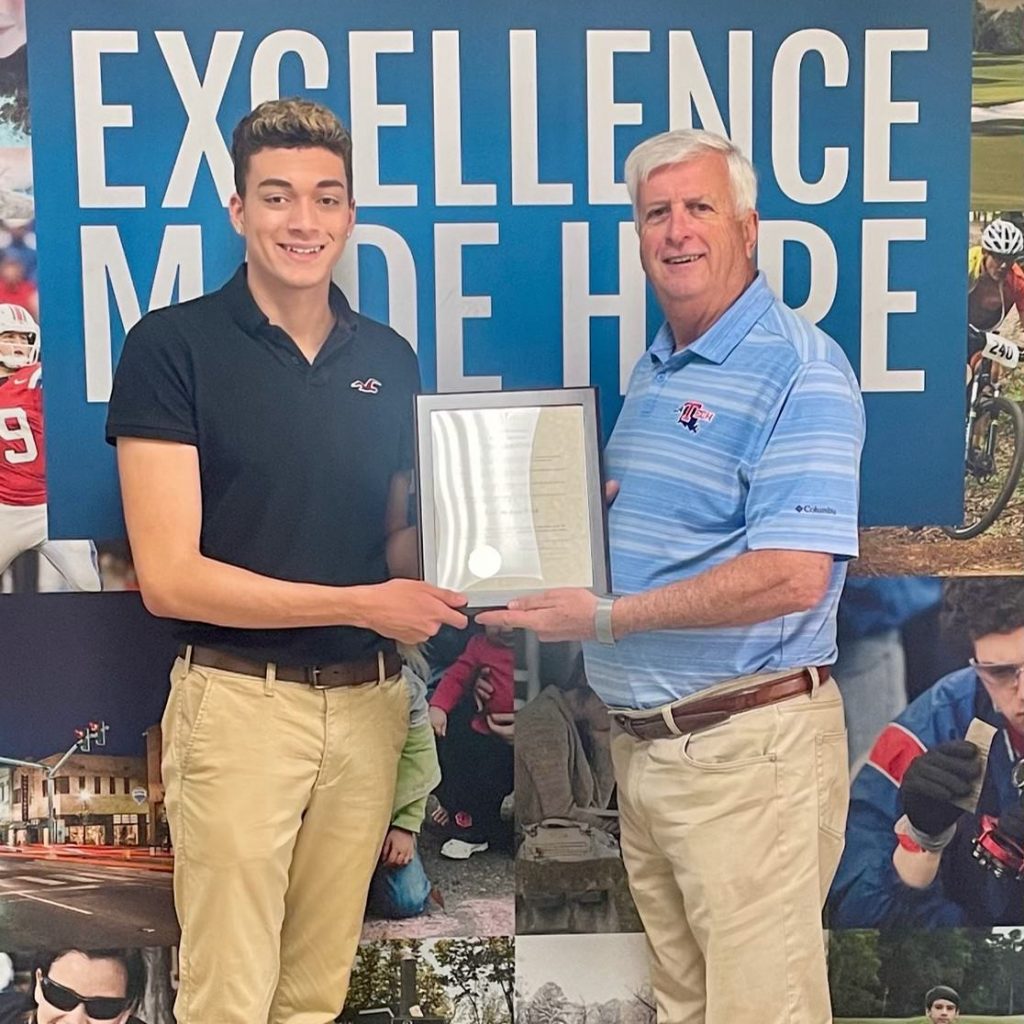 Love the Boot week is a statewide initiative by the Louisiana Lt. Governor and Keep Louisiana Beautiful, where clean-up events took place in all 64 parishes. The mayor of Ruston, Ronny Walker, also declared it Love the Boot week in Ruston, as well as presented Jeffus with a proclamation as recognition for his work in getting these events off the ground.
Not only was he presented an award while Nungesser was in town, but Jeffus has also been invited by the Lt. Governor to attend the annual Louisiana Travel Summit as a featured guest later this summer.
"I'm honored to receive this recognition from the Lt. Governor and to be declared a Louisiana Ambassador. From a young age I've actively sought to meet the needs I see in the community, and my only hope is that this recognition from both the Lt. Governor and Mayor Walker shines a light on the good things that are being done in this state. In the future I look forward to continuing to represent the great things about this state and hope to serve as encouragement to others to be the change they want to see in society," said Jeffus.