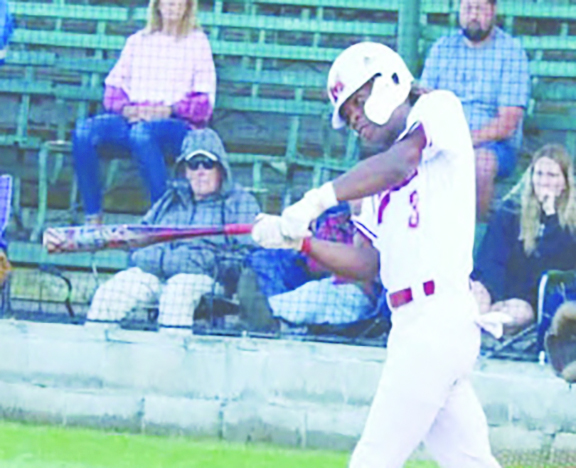 Minden High School outfielder Jakobe Jackson was the lone Crimson Tide player named to the Louisiana Sports Writers Association Class 4A All-State Baseball Team,
Jackson batted .512 on the season with five home runs, five triples and 27 runs batted in.
Top honors went to Vandebilt Catholic pitcher Owen Schexnaydre and North DeSoto third baseman Mia Norwood as both highlighted the Louisiana Sports Writers Association's Class 4A All-State baseball and softball teams.
Schexnaydre, a LSU-Eunice commitment, helped Vandebilt win its first LHSAA state championship since 1971. The senior pitcher had a 11-3 record, allowed 46 hits, 28 runs, 14 earned runs and 24 walks. He finished with 115 strikeouts and 1.176 ERA. As a batter, he had 29 hits, 23 RBIs, 11 runs, .290 batting average. He hit 4-for-4 with three RBIs during a 12-2 win over University Lab in Division II state championship game, which he was named outstanding player.
Norwood helped lead North DeSoto to its second straight Class 4A softball title. The sophomore had a .517 batting average with 21 home runs, 62 RBIs and 59 runs. She hit .727 during the playoffs, and she was District 1-4A MVP.
Coaches of the Year winners were Mike Barba of South Terrebonne in baseball and Kayla Shirley of Franklin Parish in softball.
Barba led South Terrebonne to its first LHSAA baseball championship in school history, defeating state defending champion North Vermilion 7-6 in the Class 4A final. As a No. 15 seed, South Terrebonne beat No. 2 Neville, No. 7 South Lafourche on the road along with No. 6 Lakeshore and No. 1 North Vermilion at the LHSAA tournament. The Gators played their entire season on the road after their school campus and baseball field in Bourg was damaged due to Hurricane Ida. They finished the season with a 21-15 record.
Shirley guided Franklin Parish to a 20-11 record and a trip to the Class 4A state finals, where it lost 11-1 to North DeSoto.