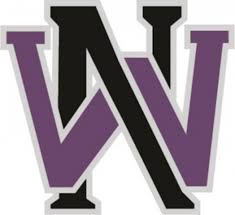 North Webster High School's Collin McKenzie was the lone Knights player named to the Louisiana Sports Writers Association Class 4A All-State Baseball Team,
A combination of youth and experience can go a long way in most sports – a point the Louisiana Sports Writers Association's Class 3A All-State baseball and softball teams prove in a big way.
Freshman Marshall Louque and veteran coach Ryan Jensen swept the top honors in baseball after leading Lutcher to its first LHSAA baseball title in nearly a decade.
Returning all-state player Kamryn Broussard of Iowa and second-year head coach Justin Kees of champion Buckeye lead the softball squad. Both teams were selected by a panel of sportswriters from across the state.
Louque, part of the Louisiana squad that won the Little League World Series in 2019, was voted the Outstanding Player after compiling a 7-2 record and a 0.27 earned run average as the Bulldogs' top starting pitcher. He also hit .475 with 19 doubles, four triples, six home runs and a 52 RBIs.
Broussard, a junior outfielder, led Iowa to a second consecutive runner-up finish in 3A. She batted .470 with 13 doubles, 15 home runs, 56 RBIs and 53 runs scored. Broussard also had a .966 fielding percentage.
Both Lutcher and Buckeye won their first titles LHSAA in nine seasons. Jensen garnered Coach of the Year honors in baseball after leading Lutcher to a 33-9 record. Buckeye's Kees was voted softball Coach of the Year after his title team finished with a 28-8 record.