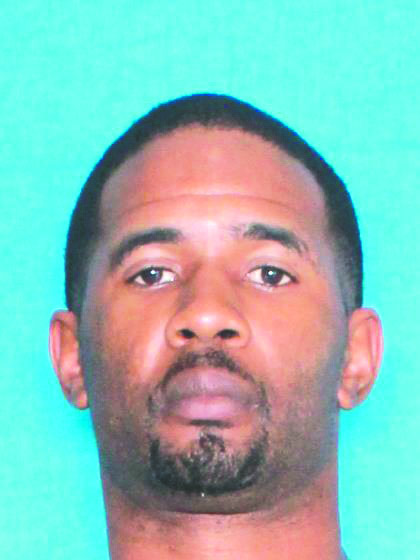 Minden Police Chief Steve Cropper would like to notify the public that the investigation into the death of 35-year-old Tyrone Sumlin that took place in Sept. of 2017 are still ongoing.
The Minden Police Department is offering a $1,000 dollar reward for information leading to the arrest and conviction of the person or persons responsible for the death of Sumlin.
"(The families) still have concerns and they need some closure. My heart goes out to all the family members because they still don't have any answers," said Cropper.
Back in Sept of 2017, the body of 35-year-old Tyrone Sumlin was found by Sumlin's girlfriend just after 11:30 p.m. outside of his vehicle at their home on Quarles Street. At the time a neighbor also reportedly told responding officers they heard what sounded like a gunshot around 9 p.m.
Cropper said Sumlin had a wound to the back of the head and investigators weren't initially sure if he was shot or if he suffered from blunt force trauma because there was no visible exit wound. The Webster Parish Coroner pronounced him dead at the scene.
Sumlin's body was sent to Little Rock for an autopsy where it was confirmed he was shot at close range by a .380 caliber gun.
Cropper also added some insight into what he had learned throughout the course of the investigation. "We feel that Tyrone was probably very familiar or knew the person that shot him, so we feel strongly that somebody in Minden has some information that they're not giving. Of course, we get a lot of the same stories, a lot of the same people pointing fingers, but we can't get anybody to say 'I heard this person say they did it,' or 'I know this person.' It's just, 'that's what I heard.' It's hard to arrest somebody on 'that's what I heard,'" said Cropper.
"Of course, all those people have been interviewed. Some of them are real strong suspects, but we just don't have enough evidence to cross that line."
While the police department still needs members of the public to come forward with information to help move the investigation forward, they have made some headway by finding a gun of the same caliber in the area where Sumlin was killed.
"I do know at one point in time that we took a gun off a person in that general neighborhood and it was the same caliber that Tyrone was killed with. So we've actually submitted that weapon to the crime lab to compare with the ballistics from Tyrone to see if that gun was associated with it," said Cropper.
"We're just asking for any additional information, it can be confidential, we just need some new leads on it. We still are waiting on the results, but any new additional information would be a tremendous help."
Call the Minden Police Department at 318-371-4226 with information leading to the arrest and conviction of the person or people responsible for Sumlin's death for a $1000 reward. Callers may remain anonymous.