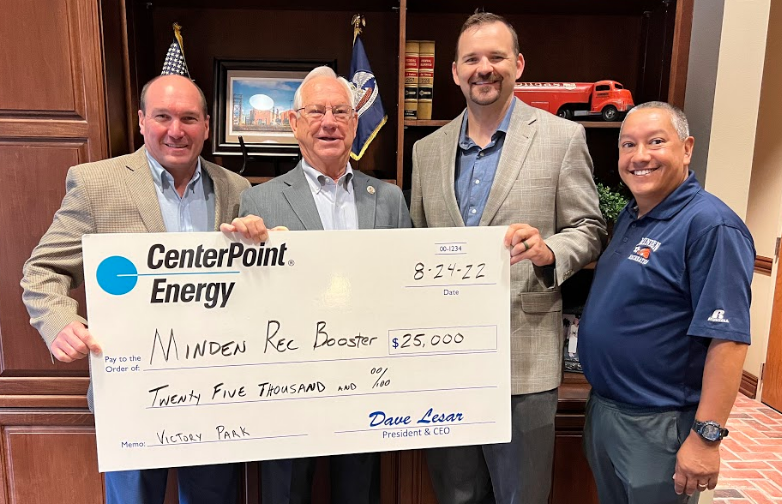 The Minden REC was recently awarded a grant from CenterPoint Energy for $25,000.
Funds from this grant will be used to install an open fitness court at Victory Park, replacing one of the existing tennis courts.
The tennis courts at Victory Park go largely unused and so plans are in the works for converting them to other usable spaces. The installation of the new fitness court will be taking advantage of the existing concrete pad from one of the tennis courts. The other courts will be converted into pickleball courts.
Most of the fences will come down, giving the fitness court an open concept, and people who want to work out while their kids play or after a run will have it available.
"We noticed a lot of joggers and walkers around there," said Mike Aguilar, Assistant Director of the Minden REC. "They can walk up to this fitness court with their cell phones and use the QR codes that are there. It will tell them what types of exercises to use at each station. We're trying to get Minden fit."
Mayor Tommy Davis stated that these fundraising efforts for Victory Park were started under the late Terry Gardner. This, along with some other grants that the city has applied for will go toward upgrading Victory Park with a new open fitness court as well as other future projects.
"Along with this grant from CenterPoint Energy, we are in the process of getting another grant from the state. We will be using this funding to work on Victory Park and its rehabilitation," said Davis.