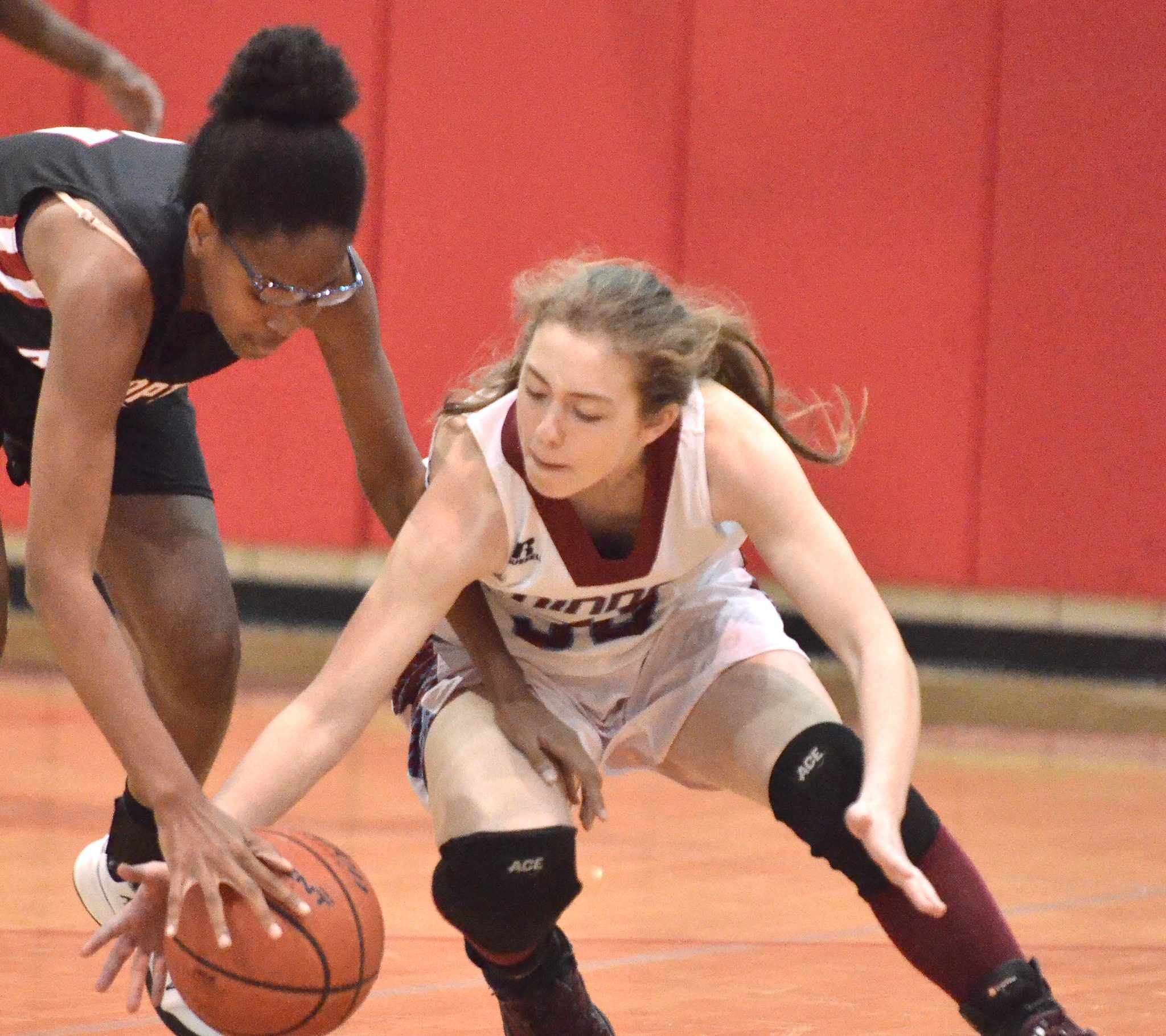 The Minden Lady Tiders reminded everyone why they started the season 22-2 and had a 16-game win streak.
Playing at full strength for the first time in one month, Minden (25-5) outclassed the Assumption Lady Mustangs from the opening tip on their way to a 76-33 victory.
Head coach Jacob Brown was able to rest his starters for most of the fourth quarter in advance of next Tuesday's game with Class 4A's No. 3 seed, Ellender.
"I thought our girls were great tonight," Brown said. "We were able to apply some pressure and create some turnovers. I'm proud of how aggressive we played."
Minden shot out of the gate, taking a 19-9 lead at the end of one quarter. The Lady Tiders put the game away in the second quarter with a shocking 23-0 run, extending their lead from 19-11 to 42-11 in a six-minute scoring onslaught.
Most of Minden's offense came courtesy of their full-court, suffocating defense.
"Really pleased with our defensive intensity," Brown said. "We were rotating and getting back in transition; it was a good night."
Leading the way in the scoring column was junior Strawberry Batton with 21 points. Sophomore Bre Rodgers posted 15 points, Sha Whiting added 14 points and Whitney Aubrey finished with 9 points.
Lakeside vs. Rapides (girls)
The Lakeside Lady Warriors' season concluded with a 69-39 loss to the No. 1 seed in Class 2A, Rapides.
Despite the loss, the Lady Warriors made the playoffs for the first time in five years under first-year head coach Lyndzee McConathy, who did a masterful job of transforming a downtrodden program into a contender over the course of a few months.
"We got down in the first quarter and it really hurt us," McConathy said. "We played even with them the rest of the way."
Lakeside scored only 1 point in the disastrous opening quarter, trailing by 22-points by the time they recovered from Rapides' strong opening surge.
"It was great experience," McConathy said. "We got our feet wet being in a playoff game for the first time in five years; this year had ups and downs, but the constant this season was our effort. They have given me their all and improved daily. This year is just the beginning of what Lakeside is going to become."
Jazzmyn White led the team with 15 points, followed by LaCandria Key with 9 points. Allison Loftin scored 6 points and Jhasmine Lewis pitched in 5 points.