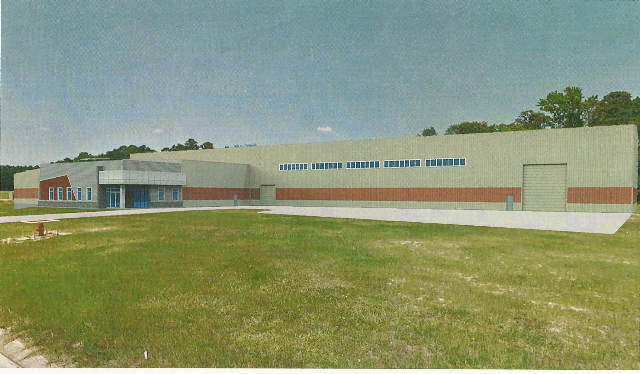 CULLEN – The bid for a 50,000 square foot building to replace the Green Spec building that burned in November 2015 was awarded Wednesday to Boggs and Poole of Bossier City.
Britt Herrin, executive director of the North Webster Parish Industrial District, said five bids were submitted with Boggs and Poole coming in as the lowest bidder at $2,656,000.
Other bids submitted were Womack and Sons Construction Group with a bid of $2,388,775, Integrity Group of Shreveport with a bid of $2,794,000, Whitlock and Shelton Construction with a bid of $2,855,000 and Hernandez of New Orleans with a bid of $3,375,000.
Herrin said Integrico was leasing the old building for warehousing.
"We are marketing the new building already, and we're hoping a new company will come in and create a lot of new jobs," he said.
The types of businesses they are marketing for are primarily manufacturing and distribution. The building is designed for manufacturing, he said.
Office space will be finished by the company that moves in or purchases the building.
The majority of the cost will be paid for through insurance claim proceeds from when the building burned, he said.
Herrin said Oct. 30 is the expected completion date.
"We are very excited about this new building and we think it will be a magnet for generating new prospect activity into our area," he said. "In my almost 30 years of experience in economic development, I have found that buildings, especially newer buildings that can be customized for a business, are the best way to attract new companies and create jobs. We believe this is what we have in this new building."
The architect for the project is KSA Architecture out of Shreveport.
The cause of the fire that destroyed the original building was never determined, he said.