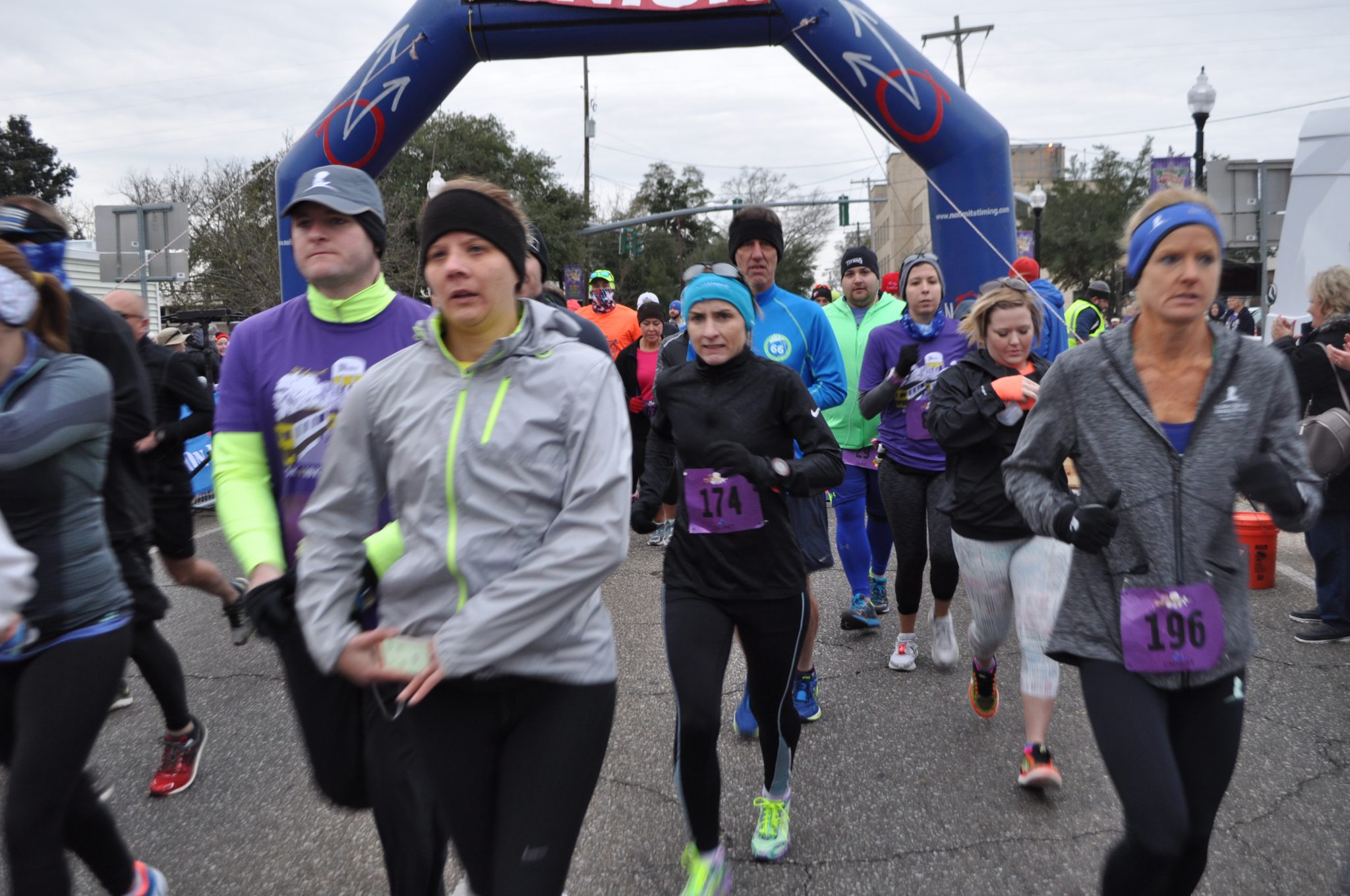 The ninth annual Minden Run for St. Jude raised more than $70,000 for the cancer hospital in Memphis Saturday.
With several activities taking place Saturday morning during the 41st annual Minden St. Jude auction, Run Coordinator Erin Ramsey said they had about 1,500 participants in the different categories of the race.
"We start signing participants up in December, and most of our runners will come back year to year and run," she said. "Next year will be our 10th year, and we're looking to bring lots of awesome stuff for people who come out. We have a lot of good participation from everybody who comes and supports the race because it's for St. Jude."
Runners could choose among a 5K, 10K or half-marathon race, and children participated in the Children's Fun Run. Superheroes, such as Spiderman, Batman, Thor and Superman, were on hand to encourage the young ones to finish the race.
Ramsey praised the sponsors and everyone who came out to support the run.
"We have some awesome sponsors every year, and that's why we're able to give so much to St. Jude," she said.
Winners are:
Female Overall: Kelci Rodgers first place, Julie Lessiter second place and Carrie Jackson third place
Female 19 and Under: Kailey Brookshire
Female 20-29: Alyssa Allen first place, Ashley Schulte second place and Brittan Kunstman third place
Female 30-39: Brooke Mason first place, Amanda Williams second place and Katrina Lamb third place
Female 40-49: Kimberly Adkins first place, Holly Anderson second place and Ginger Braun third place
Female 50-59: Monica Dalby first place, Sandra Dixon second place and Connie Turpin third place
Female 60-69: Joyce Florance first place, Jonette Anderson second place and Sadye Bernheim third place
Male Overall: William Songock first place, Tomas Moreno second place and Austin Mikovich third place
Male 1 to 19: Evan Murphy first place, Cole Debusk second place and Aaron Hapgood third place
Male 20-29: Brett Bouillion first place, Douglas Golann second place and Thomas Harris third place
Male 30-39: Andrew Dawson first place, Shane Huff second place and Brad Tucker third place
Male 40-49: Greg Schelonka first place, Keith Pitman second place and Steven Hackley third place
Male 50-59: Herb Armentrout first place, Dan Kage second place and Marty Robinson third place
Male 60-69: Don Brown first place, Bryan Hensley second place and Alan Moore third place
Three team awards were also presented to the top teams to sign up the most runners. The top business team was MBL Bank, the top social team was Team Dylan and the top school team was Glenbrook School.