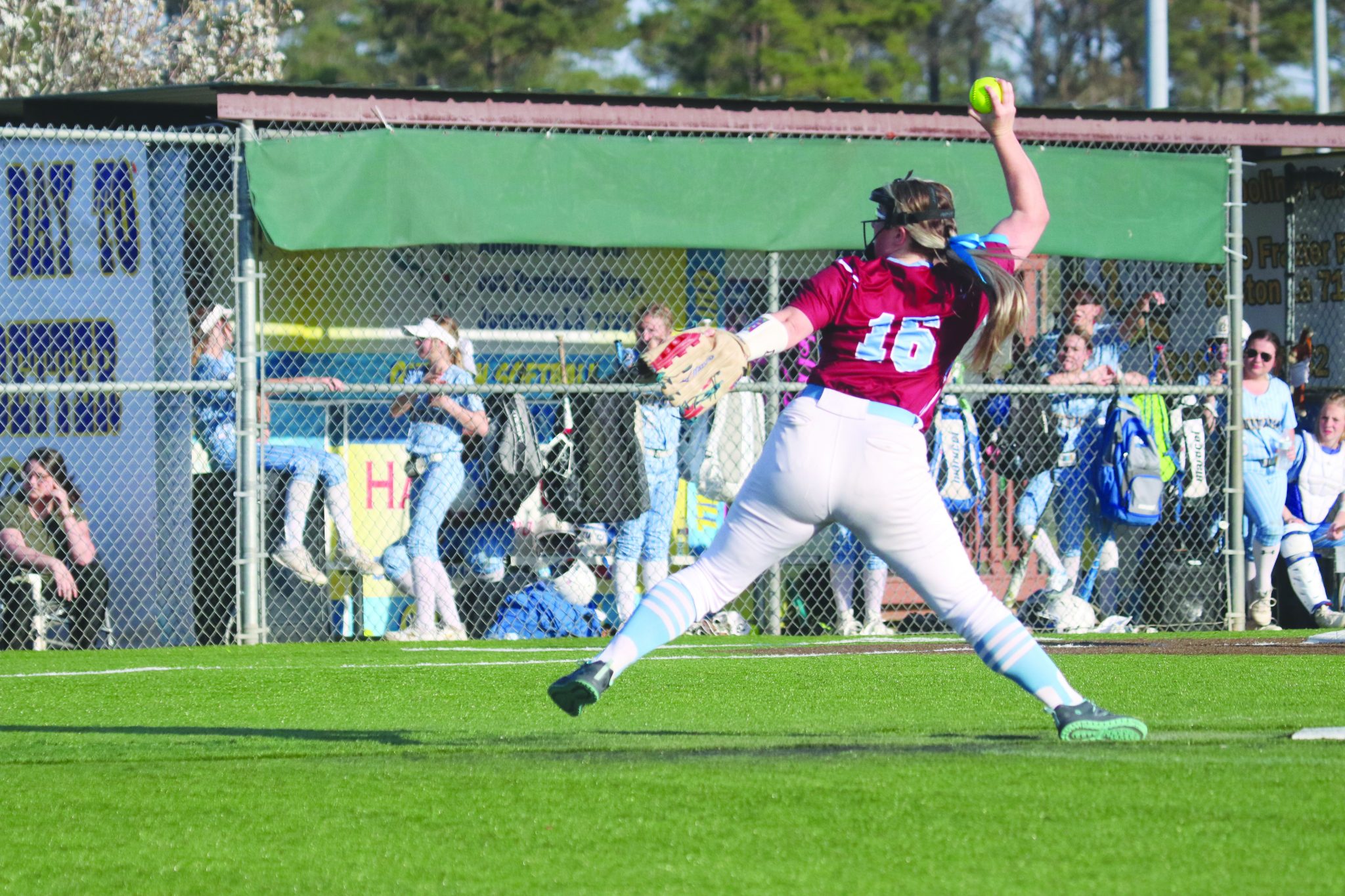 SHREVEPORT — The Minden High School softball team rallied from a one-run deficit heading into the top of the seventh and final inning to cruise to a 15-6 road win Friday night at Evangel Christian.
Trailing 6-5 heading into the seventh, Minden used a grand slam homer by Leigha Kennon-Gilbert to spark the big inning and ignite the comeback rally.
Ella Floyd's two run homer in the top of the fifth also played a role in the comeback win for the Crimson Tide.
Kennon-Gilbert and Floyd each produced four RBIs for the Lady Tide, with Kennon-Gilbert going two-of-three at the plate and Floyd going two-for-tour.
The Lady Tide's Jacey Adams batted four-for-four with a pair of RBIs while Kendall Lynn added a three-hit performance for Minden and scored a pair of runs.
Alivia McKenzie earned the win for Minden, pitching all seven innings to climb to while striking out three batters.
The comeback came after Evangel scored three runs in the bottom of the sixth to take a 6-5 advantage.
Adam's double in the top of the first inning plated Kennon-Gilbert, who had reached first base on a fielding error.
Minden used a two-run fifth inning to build a 3-0 lead, but Evangel Christian battled back with three runs in the bottom half of that stanza to tie things up at 3-3.
The Lady Tide moved back in front 5-3 in the top of the sixth before Evangel plated another three runs in the bottom half to take the 6-5 advantage.
Minden used four hits (three singles and Kennon-Gilbert's homer), five walks and two hit batters to produce the 10 runs it scored in the seventh inning.
McKenzie then forced two ground out and a pop-up to shortstop Floyd in the bottom half of the stanza to seal the win for the Lady Tide.
Minden (15-7) will next play host to Booker T. Washington at 4:30 p.m. today.
— Statistics provided by GameChanger.com.