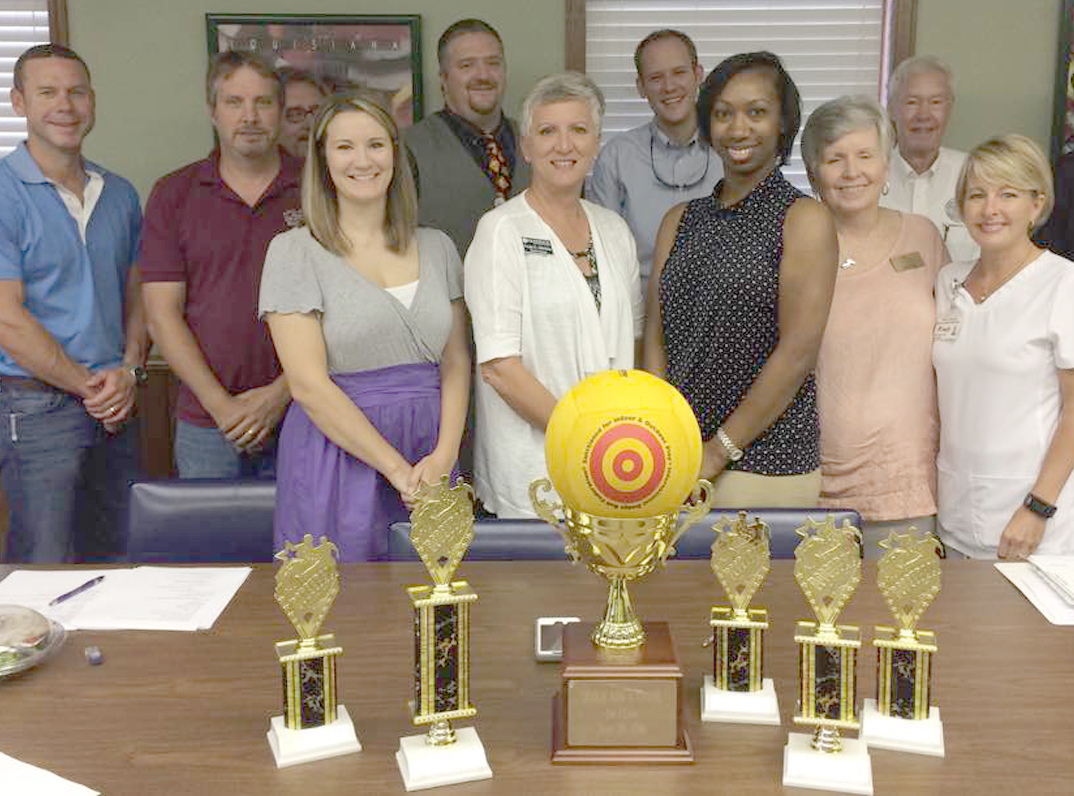 Fourteen teams have signed up for the Minden-South Webster Chamber of Commerce's inaugural "Dodge for a Cause."
Set for 6 p.m., Friday, at the Minden High School gym, the teams of six will compete for trophies and prizes.
Chamber President Jerri de Pingre' says they haven't done a fundraiser for the Webster Education Endowment Fund for a long time, and a portion of the funds raised will go into that fund.
"We're going to have a great time," she said. "There are going to be a lot of people there, and we're expecting a full house at the gym. We're going to have some great concessions and a slushie machine for the children. We have not done a fundraiser for WEEF in a very long time. My hope is that we can make enough money to increase those grant awards next spring."
She says they have teams from banks, nursing homes, schools and a team put together by Mike Johnson, who is running for Congress. Sponsors Brown, Chrysler, Dodge, Elm Street Dental and Anytime Fitness also entered teams, she said. Their presenting sponsor, AT&T, also entered a team.
The chamber presented nine $500 grants to teachers across Webster Parish this past spring, she said. Through this fundraiser, they hope to increase the grant amount, because everything is going to technology, she said.
"We did a poll of the teachers and the concensus was they'd rather have fewer grants but be able to give more, because so many of our teachers want technology in their classrooms," she said. "They want iPads, they want readers, Kindles, laptops and $500 just doesn't go very far anymore."
Admission to the tournament will be $5 for adults, $3 for students and concessions will be available. Special recognition will go to the team with the most spirit, best uniforms and best team name.
"Even if they're not coming to play, people can always come watch," she said. "We're doing this for our teachers."