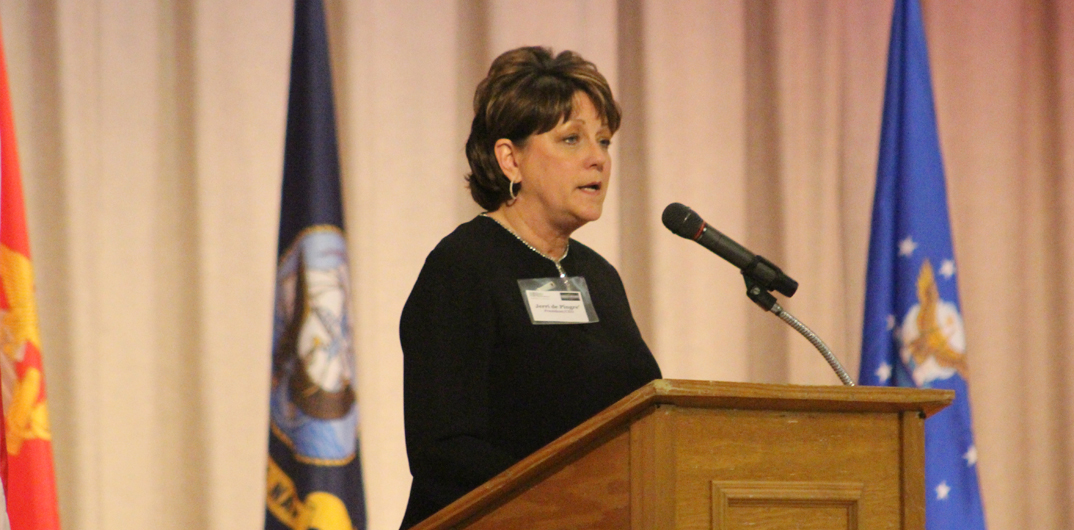 Jerri de Pingre', president and CEO of the Minden-South Webster Chamber of Commerce, is stepping down.
de Pingre', who was hired in April 2012, said in her resignation letter to the chamber board she was relinquishing her title to pursue a new opportunity. Her last day will be Aug. 12.
"It's been a great experience and I appreciate the board for allowing me to serve," she said. "I am very proud of our accomplishments and thankful for the business members that have helped the chamber get to where it is."
de Pingre' declined to comment on her future endeavors.
Under de Pingre's leadership, the chamber achieved new heights and was recognized statewide. In 2015, the chamber won the 2015 Louisiana State Chamber of the Year Award in the Small-Size Category by the Louisiana Association of Chamber of Commerce Executives.
"We appreciate Jerri's contributions to the Minden-South Webster Chamber of Commerce," Jeff Lee, vice president and internal auditor at MBL Bank and 2016 Chairman of the Board said in a release. "On behalf of myself and the board of directors, we wish her the very best in all of her future endeavors."
Through projects such as the Webster Education Endowment Fund, the Webster Leadership Program, 15 Under 40 Gala, and the First Responders Luncheon the chamber highlights participants and recipients for their commitment to the community and future growth for Minden's future.
de Pingre' said that despite the current economic issues, the chamber was still a strong vital and important part of Minden's bright future and urged board members to stay active in the many organizations that help promote economic development, in her letter to the board.
"Remaining active in regional economic development is vital to our future growth," she said. "These organizations will help further serve to anchor Minden and our chamber as a player on a regional field."
Lee said the board will continue its commitment to serve the membership and business community while the chamber begins the search process and a special committee to direct the search for a new president and CEO will be formed.
"This process will begin immediately," Lee said. "We are confident that there will be a number of great candidates and we look forward to engaging chamber members and the community to help us identify and recruit a new president."
de Pingre' says she believes there is someone in the community that will take the chamber to the next level.
Since its start in 1942, the Minden-South Webster Chamber of Commerce has encouraged the advancement of its members and the establishment of strong business relationships within the community.
The chamber actively engages in strengthening and recognizing the contributions of all south Webster Parish residents.