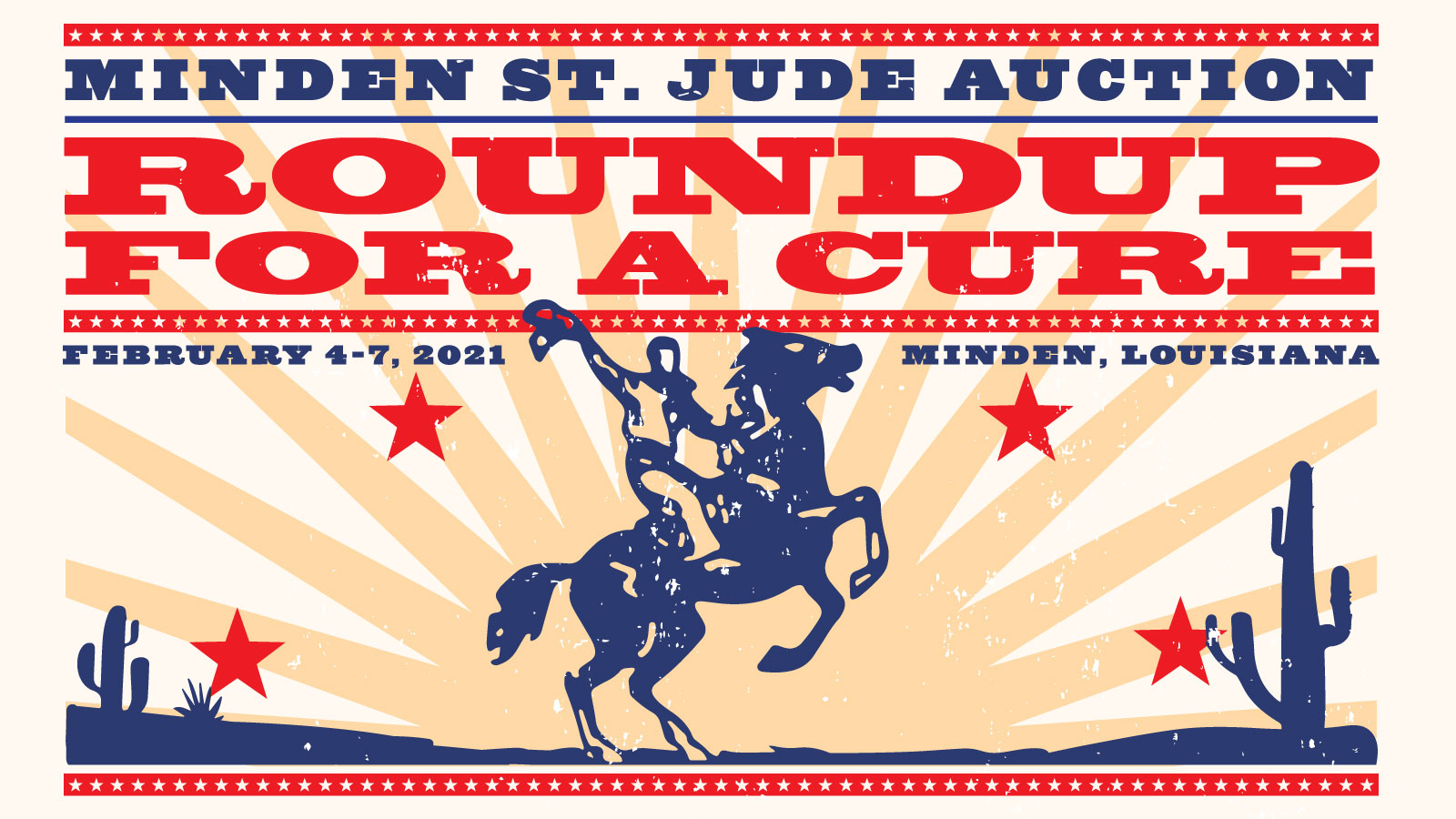 Special to the Minden Press-Herald
Dear friends of St Jude,
Like the rest of the world over the past 10 months, the Minden St. Jude Auction will undergo many changes in 2021. The auction format is being adapted in an effort to follow COVID-19 protocols as laid out by the City, State, and Federal Officials. For 2021, we are pivoting to a virtual-only format that will still allow us to carry out our primary mission of supporting the kids of the St. Jude Children's Research Hospital. As such we will be restricting public access to the Minden Civic Center as well as limiting the size of our amazing team of volunteers. Though we are saddened by these changes, we feel that this amazing event must continue in one form or another for the kids! THAT is what the Minden St. Jude Auction is all about!
First, keep checking in on the website. We are creating tabs for additional information, links and schedules. It is a work in progress but should be in place very soon.
The auction, in its adapted format, will be available to watch/listen/stream/bid via KASO/KBEF, Suddenlink, and of course via the website at mindenstjude.com. Our often memorized phone number 318-377-1100 will also be in full effect with a team of socially distanced volunteers to take your pledges! As always, we will go live on Thursday, February 4th and will continue through Super Bowl Weekend ending on Sunday, February 7th. Despite the virtual format we encourage you to tune in!
The Chili Cook-off and Children's Day have been canceled due to the adapted virtual-only format. We hope that these wonderful auction weekend components will return bigger and better in 2022.
The Minden Run for St. Jude will be taking place as usual, but will be starting from a new location and follow updated routes. Be sure to visit the MindenRunForStJude.com website for the details.
Auction T-Shirts can be pre-ordered online for pickup auction weekend or shipped after the auction concludes. Shirts will be available for purchase and for online order pickup auction weekend at Eastside Baptist Church in Minden.
Though we are going all-virtual for 2021, we have been assembling an amazing list of merchandise, raffle items, and board items. We encourage you to visit mindenstjude.com to view the amazing list of raffle items including our always popular Grand Prize and Partner in Hope. You can also call into 318-377-1100 to place bids on not only the raffle items, but our great board items as well. We will do our best to keep the list of winners up to date on the website so you can see if you won! We are currently working on details for item pickup as the Minden Civic Center will be restricted solely to a nimble team of volunteers.
We will be having the auction boards up and running this year, so If you are a merchant or have any donations for the boards, we will be happy to get them! The donation forms can be found on the website and we will be accepting items starting Wednesday, February 2, at the Civic Center. Important side note: Please remember that we are well aware of the hard times this last year has brought to so many of us, personally and professionally. If this is not the year to give, we totally understand! This community has supported the fundraiser through thick and thin, and everyone deserves a year off!
With the changes for 2021, we aim to keep everyone as informed as possible. Keep checking the website for updates, news, new raffle items, and announcements. We are also VERY active on Social Media via Facebook, Instagram, and Twitter. Though this is a "work-in-progress," we are actively adding new items and doing our best to put on an amazing event! Don't worry! Our sponsors are pulling through, our donations are pouring in, and the merchandise/raffle items are as great as ever. We are thrilled and a little surprised with the outpouring of support! Even with all of the craziness of the 2020-2021 school year, the children of Minden and Webster Parish are hard at work to support the kids of St. Jude!
Bear with us and say a little prayer as we figure things out! Remember, it's all for the kids!
Minden St Jude Organizers