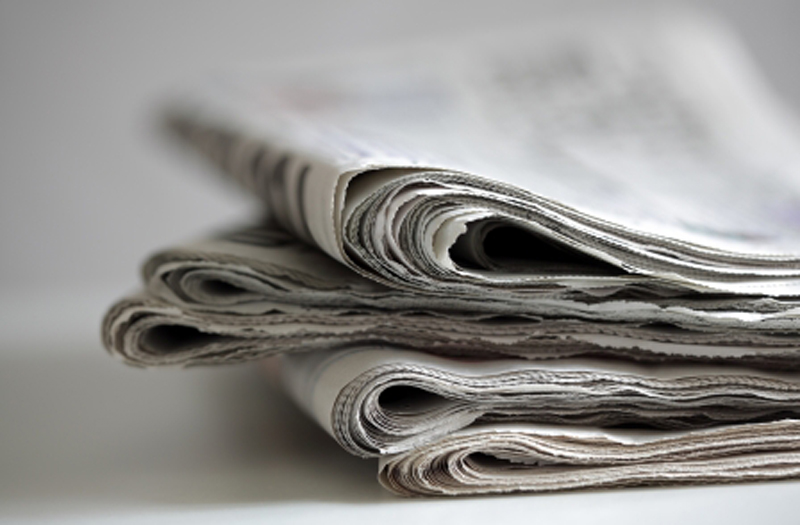 Minden Economic Development Director Phillip Smart recently proposed an ordinance to the Minden City Council that would aim to get rid of vacant businesses around Minden. In short, the ordinance would do this by imposing incrementally increasing fines and regulations that would make simply sitting on these properties and not selling them a costly endeavour.
"I brought forth this ordinance from the City of West Monroe because whenever I was a Community Development Director at the City of Arcadia, we had a lot of vacant buildings in our downtown area, and we were trying to get Louisiana Main Street certified for our downtown. This was a good way to actually make people be progressive towards either fixing up their vacant structure or selling or leasing their vacant structure," said Smart.
"This is what we're bringing to Minden to move Minden forward so we can get these vacant structures that we have now marketable, where they're actually a fair market value, so other entrepreneurs that are in the city currently can have a shot at opening their own business and being successful. We're not just letting these vacant structures just become dilapidated, bringing down the value of our city, and getting left in the past. We actually want to be, you know, a forward-moving city."
Overall the goal of this ordinance is to incentivize these vacant properties and get them into the hands of people who will maintain them and use them to bring business to the City of Minden.
During a meeting that was held to discuss the ordinance, Smart, the Mayor, the City Council, and Minden Building Official Brent Cooley met to look over this ordinance and talk about crafting one themselves.
Aptly summarizing the intended goal of the ordinance, Cooley stated, "If you can't afford to maintain it properly, you need to get rid of it. If you don't, the City needs to push you in that direction."
Councilman Edwards of Dist. A noted, "I agree with you. That sounds easy."
Cooley responded, "It ain't gonna be easy, but the City is just gonna have to put their foot down and say if you don't do it, we're taking you to court."
Overall the Council seemed to be on board with the proposal, with most of the discussion revolving around making sure it's effective as opposed to whether or not it should be enacted in the first place.
City Attorney Jimbo Yocum explained that currently, the process of getting the owners of these vacant properties into court can be a timely endeavour, which is only exaggerated by the relatively lenient rules, or lack thereof, that requires owners to properly maintain said properties.
"The issue is that a lot of these buildings and properties are hier properties. … Well, our current situation is as Brent says, whenever someone isn't complying with our ordinances, the process is very cumbersome. It takes about two months to get someone into court, and then they come to court and the judge says, go clean up your property, and don't do it, I then have to rule them back into court for a second time to have a contempt hearing and they get to come and explain why they did or didn't do it," said Yocum.
"If they show up, we argue about it. If they don't show up, I get a judgment and then they get a chance to come back and refute that judgment 60 days later. I mean, this is months and months of a process for something that should be fairly simple."
In regards to the one that we're here for today, the vacant structure, I think it's a wonderful idea as long as it has teeth to it, and where it's not a big cumbersome process to get them into court when they won't abide by it."
"It would make it a lot easier to enforce and a lot quicker to get a resolution on."
Noting an example of another who saw positive results for enacting a similar ordinance, Councilman Bloxom of Dist. E said, "So the Mayor of West Monroe said that once they implemented it, it changed all of their downtown area, and you can see it happening that there was more pride in the community, and she said that this had been tested through the courts and it held up."
"I think it should be all commercial," said Terika Williams-Walker, which would not just be businesses in the downtown area.
Later in the Meeting Councilman Tommy Davis of Dist. D got into the finer details of the ordinance and addressed some of the costs that would be imposed on vacant property owners. "If I did my math right, the first year is going to cost you five hundred fifty dollars. A second-year is gonna cost about seven hundred and fifty dollars the third year, It goes up to the sixth year you're paying, you know, that it's right at 4000 dollars a year.
You know, we've got lots of buildings in town right now that would be falling under that.
The exact amount has yet to be set for this ordinance, but it would likely include an incrementally increasing fine, incentivizing the property owners to sell their property sooner rather than later. The ordinance could also do this by adding on insurance requirements for setting standards of maintenance.
So far the official ordinance has not been drafted, but the example ordinance from West Monroe would be used as a template, meaning the mechanisms addressed in the meeting to clean up vacant business properties in Minden would likely appear in the final draft.
"I think if we start messing with this, what we need to do is read through it thoroughly. Some of the wording may need to be changed, but we already know it has been challenged in court and it held up," said Walker.
"This is a template for it, and if it has teeth to it, there's no sense in us putting something in place that doesn't have any teeth to it then. What's the point? We're back at square one?"