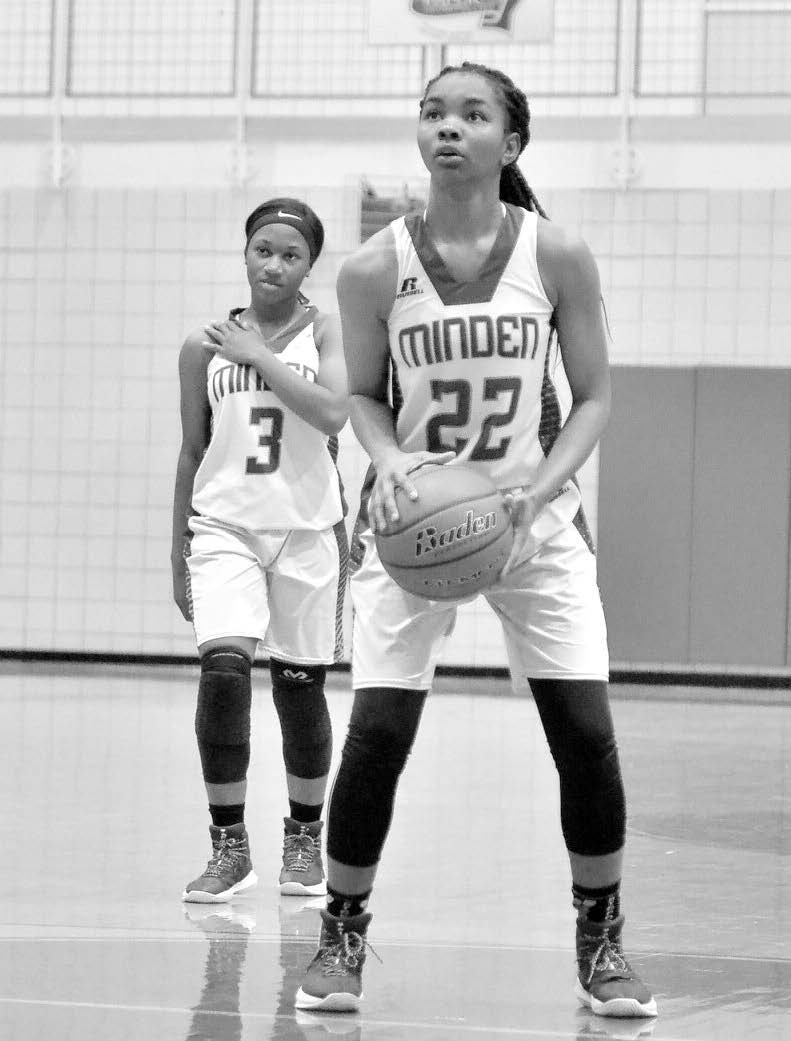 It may be playoff time in football, but basketball season tipped off again as Minden played host to Lakeside at the Minden Jamboree on Thursday night at The Palace.
In the opening game, the Lady Tiders took on Lakeside. Minden came away with the win in the two-quarter game, 54-21.
"We shot the ball well and made the extra pass," Minden head coach Jacob Brown said. "I really like how patient our girls were out there tonight."
Tayler Banks led the Lady Tiders with six points.
"Our starters came out and set the tone for the game," Brown said. "It was up-tempo, but we still made good decisions. We just need to work on our free throws a bit."
In the boys game, Minden came away with the win, 37-17.
"Our defense was the reason we were better," Minden head coach Rennie Bailey said.
Lakeside led 8-5 after the first quarter before Bailey told his team to pressure the ball more.
"We struggled offensively in the first half," Bailey said. "Our defense improved in the second quarter, we started guarding 94 feet and that affected Lakeside offensively."
Curtis Carter led the Tide with nine points. D'Marqueus Gill added eight points for Minden.
"I'm okay with the effort," Bailey said. "We just need to improve offensively."