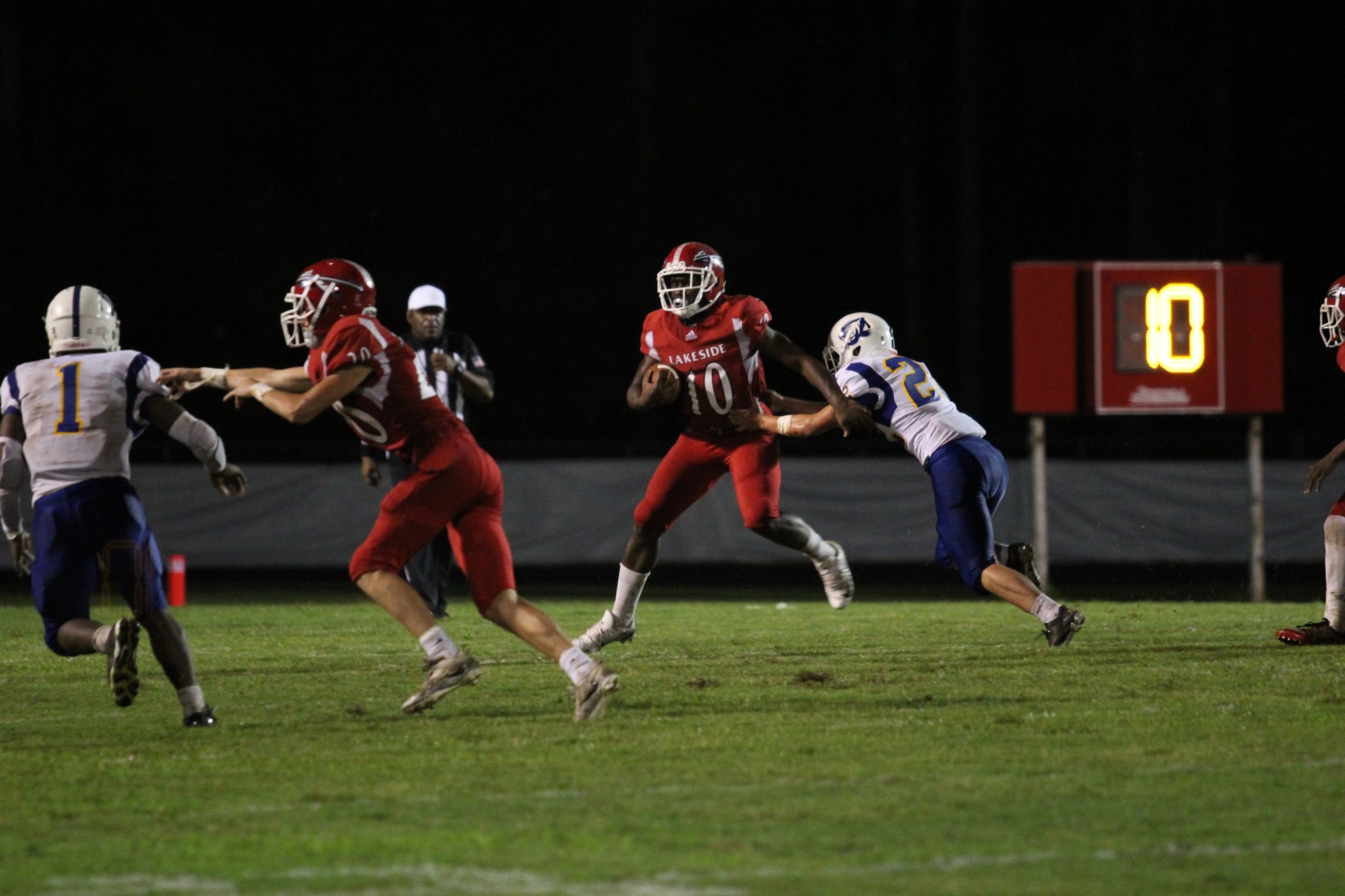 A few weeks into my tenure as sports editor, I wrote about how Lakeside became the most exciting area team.
I stand by that claim.
The Warriors have one of the best running backs in the state in Jacquez Lott.
They have an explosive playmaker in Travion Sanders who has broken a number of school records this season.
They have a tall, efficient quarterback who can make massive throws in Jordan Preuett.
This team has all the makings of a contender.
In Lakeside's losses this season, they have been stymied offensively, the only exception being the LaSalle loss.
When they are humming on offense, they are mighty hard to stop.
This team has shown they can come back from any deficit. They have dug themselves a hole in a few games. When they have that sort of pressure they are usually up to the task.
The trick will be to not have to dig a hole in order to get going tonight against General Trass.
Head coach Jason McClendon knows that his team cannot sleepwalk through a half if they expect to win.
General Trass has one common opponent this season: Beekman Charter School.
Lakeside destroyed Beekman, 34-6, while General Trass held on to win 26-13.
This is not a true indicator of how the game will go, because matchups are everything.
It does show that the game is up for grabs.
Lakeside would have loved to have a home game in the first round of the playoffs. But a win on the road in the playoffs could ignite a deep playoff run for this team. A home game in the second round is also not out of the question.
Some coaches are visionaries.
Some coaches stick to what they know.
Coaches who couldn't adapt always frustrated me.
McClendon has found a way to be stern and still be adaptable.
In only a few seasons, he has made this Lakeside program in his image. They are fun to watch, they are disciplined, and they have been able to win tough games.
McClendon saw the way football was moving, realized the talent he had at Lakeside, and used that talent to get the most out of his players.
Their defense will be tested, but Lakeside doesn't need a perfect game defensively to win.
A few stops usually gets the job done for the Warriors.
Lakeside wants a touchdown every possession. With Lott, Preuett and Sanders, I wouldn't bet against them.
A playoff win tonight would take Lakeside to the next level as a program.
I expect the boat to keep on rowin'.