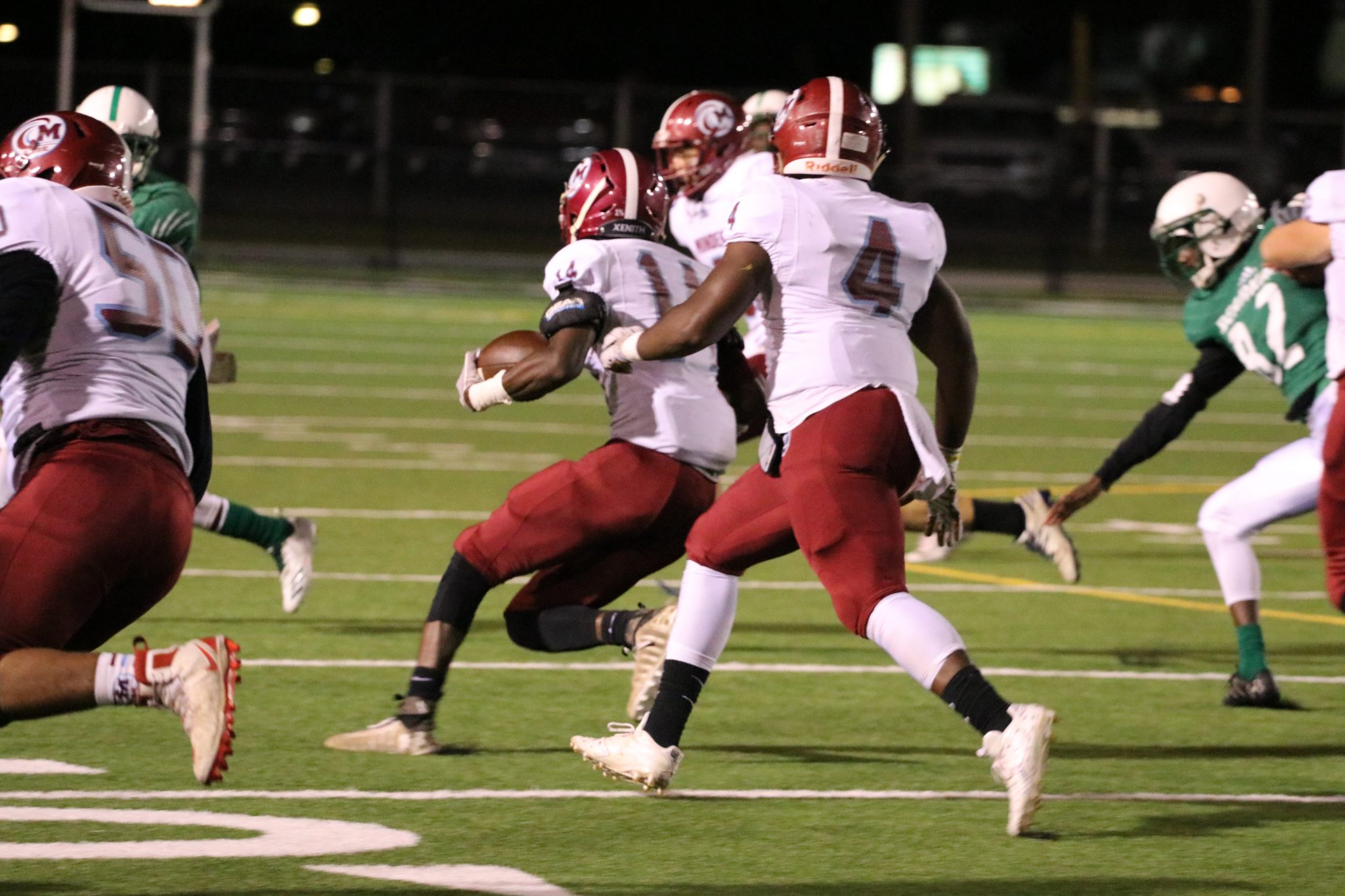 The Tide took care of business by spoiling Bossier's homecoming Friday night. Minden will most likely need a win against North DeSoto next week to get into the playoffs.
"We came out ready to play," Minden head coach Spencer Heard said. "We had a good game. The guys played focused and knew what they had to do."
Minden posted a season-high 521 yards of total offense, led by running back Lieric Robinson's 110 yards on six carries.
"Jacareon [Lathan] had some long catches," Heard said. "Really I thought our quarterback, Trent [McLaughlin] managed the game really well. He made some nice throws on a few deep balls and just kept his composure."
Heard said he has had conversations with McLaughlin about the best way to manage the game as a quarterback and leader of the offense.
"We just talked about how sometimes it's ok to take a sack and punt the ball and move on to the next possession," Heard said. "It's just understanding situations, and that comes with experience."
Seth Johnson opened the game with a 21-yard touchdown run on a reverse. Jacareon Lathan scored the next three touchdowns to put the Tide up 28-0 after one quarter.
"The whole team got some confidence back," Heard said.
Robinson scored on a 37-yard pass from Trent McLaughlin to open the second quarter.
A.J. Lister had an interception for Minden as well.
"Our defense played well, as they have really all season," Heard said.
The Tide improve to 3-6 as they picked up their third district win of the season. Minden plays North DeSoto next Friday for a chance to guarantee a playoff spot.
"I don't know exactly what the math is for us to get in," Heard said. "So we're treating it as though it's we have to win or go home."