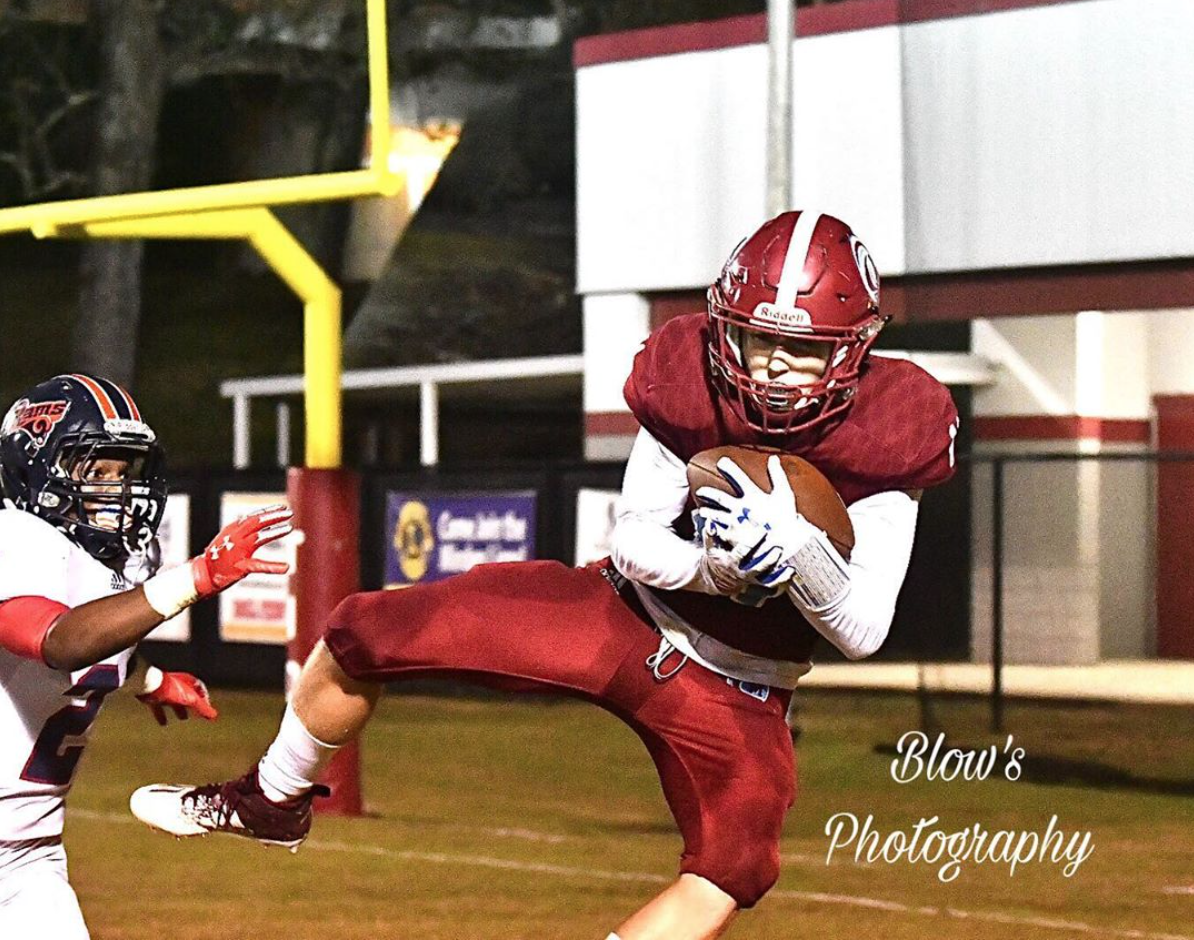 Trenton McLaughlin found Parker Hall for a 15-yard touchdown pass in overtime against one of the perennially dominant teams in 4-A to give Minden a chance for a statement victory on Friday.
Bastrop scored first in OT, but went for the two-point conversion and failed, opening the door for a Minden score and conversion to win it. Following the Hall TD, Carter Barnett converted the extra point and the game was done and dusted.
The Tide performed a rush-by-committee style game plan on Friday, with Austin King, Daylen Robinson and R.J. Dillard combining for most of the near 200 yards on the ground for Minden.
Minden's Andrew Cooper and Jaylin Williams each had crucial interceptions, while King continued his dominance on both sides of the ball with another fumble recovery.
The Tide struck first on a methodical drive, capped off by a four-yard run by Robinson for a touchdown midway through the first quarter.
Bastrop scored the next two TDs before King's 15-yard run got the Tide back into the game.
The teams traded scores in the third, capped by an R.J. Dillard touchdown run following a Bastrop turnover in their own territory.
North Webster 30 – Loyola 28 (OT)
Tyreke Williams led the Knights again to their third-straight win, this time rushing for 256 yards.
North Webster needed every one of them, as the game went to overtime after Willams scored at the end of the third quarter and then once in the fourth to tie the game.
Jamarcus Stephens caught a 19-yard pass from Cooper Sanders in overtime to take the lead, and Williams' two-point conversion was good. Jacob Lafitte scored for Loyola from ten yards to go down two points, but the conversion run failed, and North Webster (3-2) emerged victorious.
Carroll 42 – Glenbrook 16
North Caddo 42 – Lakeside 0