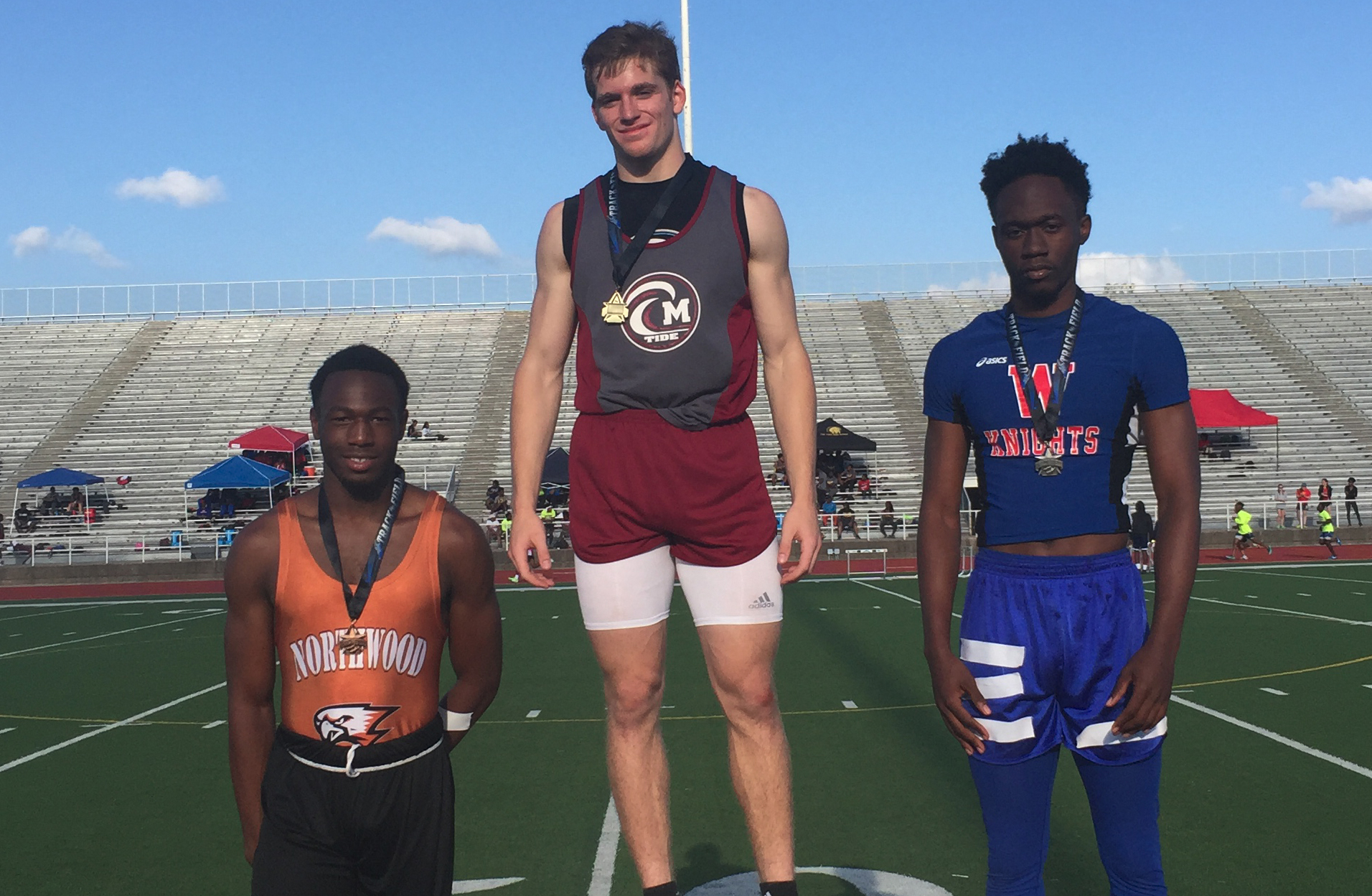 Patrick Heard blazed to a first-place finish Wednesday at Lee Hedges Stadium in the 100-meter dash, officially announcing himself as the fastest man in 1-4A.
The speedy Heard, well-known amongst District 1-4A coaches and counterparts on the gridiron, won Wednesday's district 1-4A meet in 11.11 seconds; he will be the No. 1 runner from 1-4A on Wednesday, April 26, at the Regional Meet, also being held at Lee Hedges.
Joining Heard at Regionals will be Decorian Brim who finished fourth in the 100 (11.41). Heard and Brim also teamed with Javeon Nelson and Jacareon Lathan to win first in the 4×100 relay for Minden.
As a team, it was a disappointing day, with the Tider boys team finishing seventh and the Lady Tiders coming in fifth.
MaiTayju Hawkins finished second in the 300-meter hurdles and third in the 100-meter hurdles for the Lady Tiders, and Derrica Gilbert posted a 31'8" for second place in the shot put.
Madeline Frye, Lamonica Smith, Tanija Rice and Whitney Aubrey sped to third in the 4×200 relay.