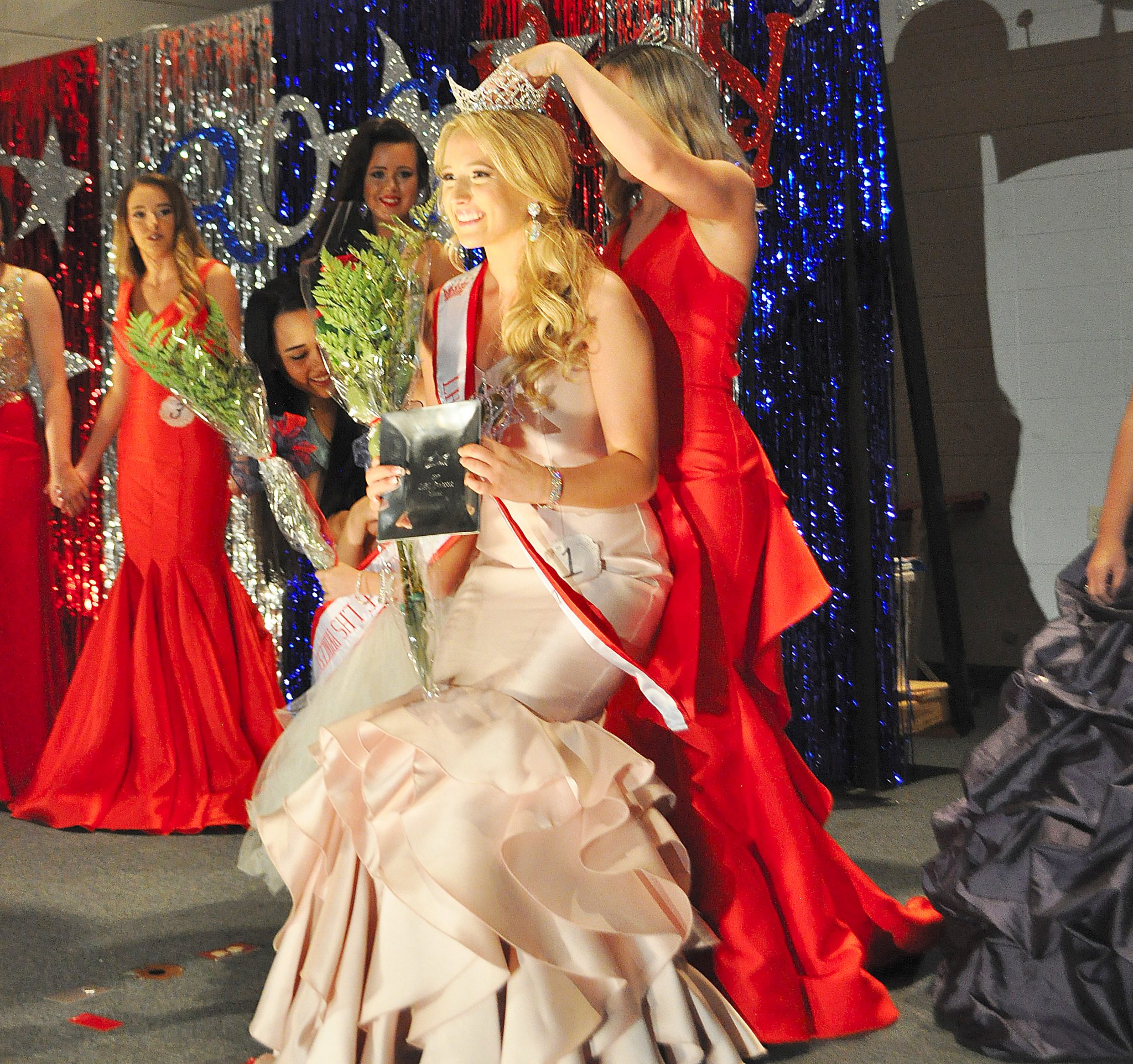 A new LHS Princess was crowned Saturday night.
Lakeside Jr./Sr. High School Senior Kendall Brunson was crowned 2017 LHS Princess, and with her title, she would like to raise money for simple things that need to be fixed or replaced at the school, she said.
"I was so surprised, so when they called my name, I was shocked," she said. "I'm super excited, because now I can fundraise for my school. Since Webster Parish isn't able to give as much money as we'd like, I hope to bring more money in to get new things. We don't have vending machines anymore, but we have concessions. Our paper dispenser doesn't work anymore, so I hope that we can fundraise to fix things that are broken."
Brunson is the daughter of Shawn and Holley Brunson. She is a member of the Fellowship of Christian Athletes, Future Business Leaders of America, yearbook staff, prom committee and student council.
She was chosen by her peers to serve on homecoming court and served as the 2016-17 varsity cheerleader captain. In her spare time, she enjoys spending time with friends and family, and shopping.
After high school, Brunson wants to attend the University of Louisiana at Monroe and pursue a degree in nursing with a specialty in neo-natal.
Brunson also took the title of Best Interview, Miss Photogenic and People's Choice.
First runner up was Ellen White. White is a sophomore at Lakeside and is the daughter of Hewitt and Sherrie White. She brought home the Evening Gown award.
Miss Congeniality went to Valerie Needham, a freshman at Lakeside. She is the daughter of Jarod and Laura Needham.
Other contestants in the pageant were Junior Allyson Nicholle Doyle, the daughter of Terry and Ginger Weems; Sophomore Raylee Guthrie, the daughter of Brian and Amanda Guthrie; Sophomore Katherine Chumley, the daughter of Mark and Chrystal Chumley; Seventh Grader Lilly Alaura-Danielle Wilcox, the daughter of Jason and Dolly Kay Haskins; Sophomore MaKayla Amber-Nicole Wilcox, the daughter of Jason and Dolly Kay Haskins; and Junior Lindsey Lee-Anne Hambrick, the daughter of George and Naomi Hambrick.