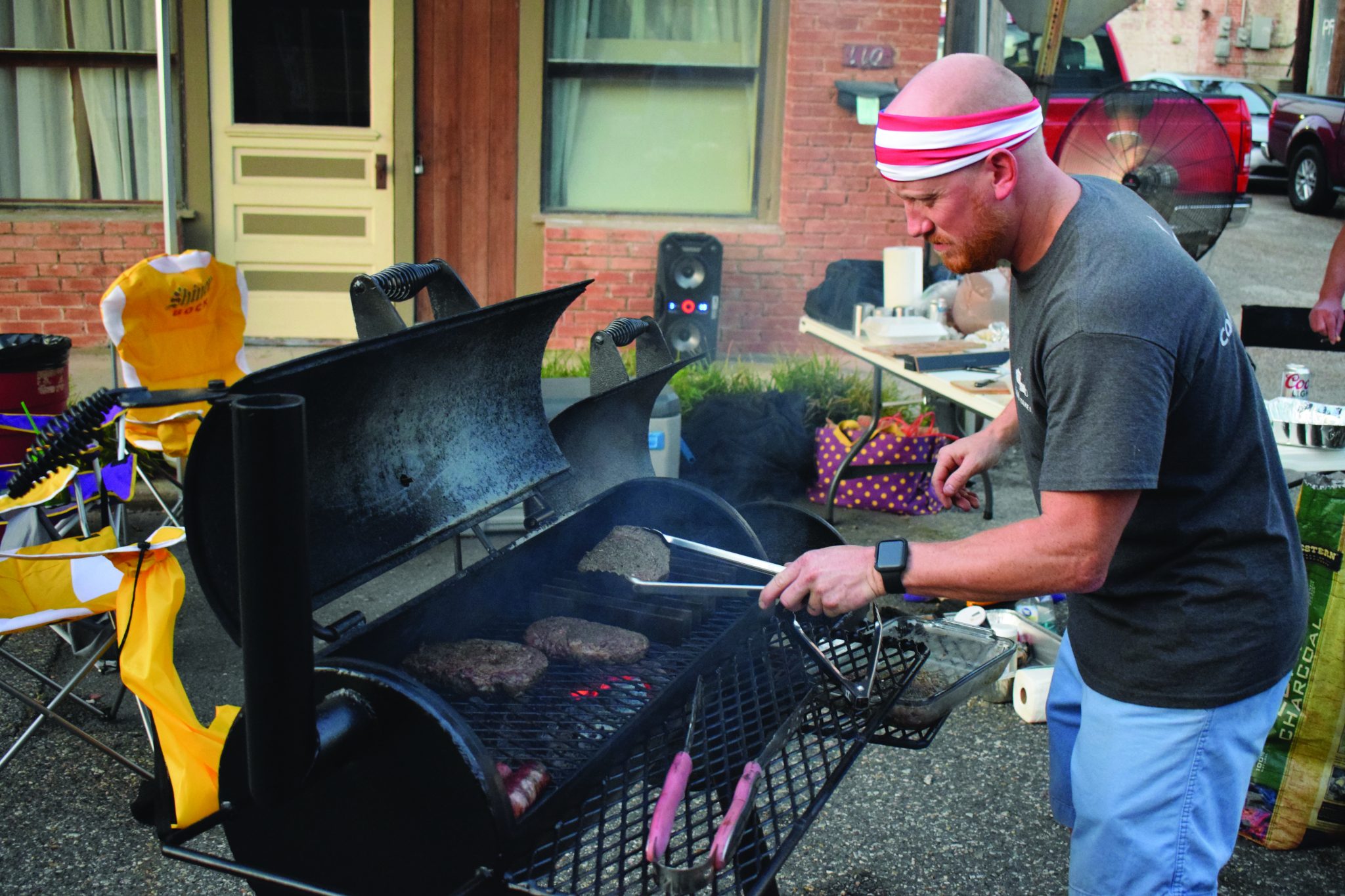 Downtown Minden was heating up from more than the summer sun friday evening as the 2nd Annual Steak Cook-Off took place. All along the street were grills and those manning them, trying to grill the steak that would set them apart from the rest and give them a chance at taking home some of the $2600 prize pool.
The title sponsors for the event were Minden Family Dental, Pediatric Dentistry of Shreveport-Bossier, and Graf Orthodontics.
While most were making steaks exclusively for the judges mouths, Hugh Wood Catering and Specialty Meats sold steak plates which contained a roll, a baked potato, and of course steak.
After grabbing a plate most would head over to Easley's Courtyard, where they could listen to Mr. Ray and the Remix band play live brass music and classics with their own twist.
The grills started firing up around 6:30 p.m., though given the preparation time, the time to cook the steaks, and the time to have all the judges try them, the winners were announced later that night.
"Steak Trail of Champions actually ran the judging. It was nice having someone coming in who didn't know the players," said Mahala Hutto, Director of Minden Main Street.
The winners of the top three spots of the Steak Cook-Off are as follows. 3rd place went to Slade Frith, 2nd place went to Chuck Edwards, and 1st place went to James Holland.
When asked how she thought the event went overall, Hutto said, "I think it was excellent. We had people all the way from El Dorado, Arkansas and Lindon, Texas. So we were really pleased."