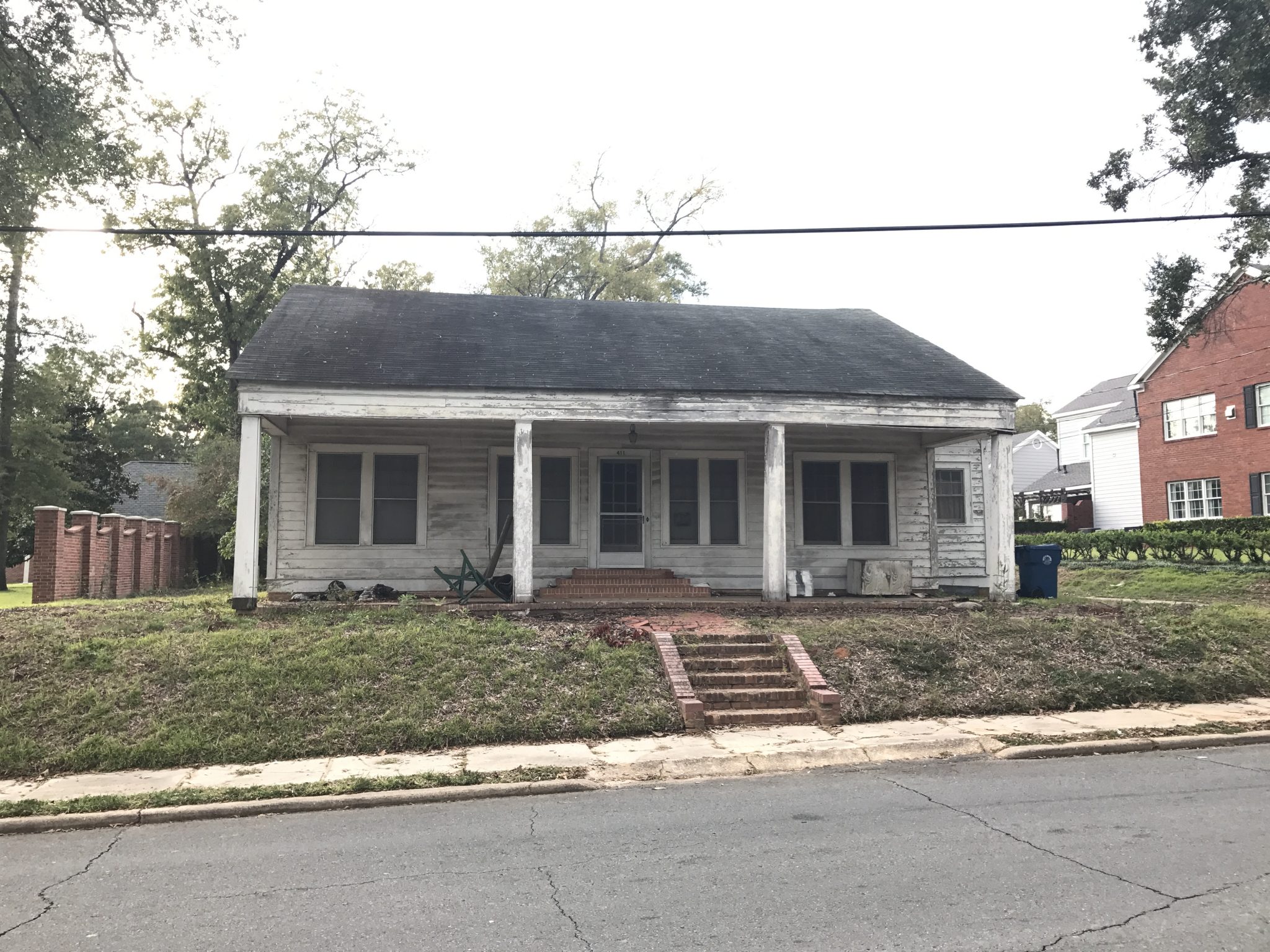 A house on McDonald Street will soon become a home. Sara McDaniel, a Springhill native, has purchased the property with plans to restore the 1926 cottage and serve others.
"Back in early 2014, I heard the Lord call me back to Louisiana," McDaniel said in her blog, describing her purchase of her new home. "I've been in love with old houses for as long as I can remember and really wanted to own an old home. I've renovated and/or built several houses, so I was definitely not scared of a fixer upper."
After searching for about nearly a year, McDaniel found the property she was looking for, located in Minden's Historic Residential District.
"It looked abandoned as it was completely taken over by Red Tip Photinias, oak trees, azaleas, daffodils and lots of other southern vegetation," she said. "It met all the requirements I had for a home and had so many bonuses."
It was a 22-month process for McDaniel to find and acquire the home.
"I continued to pray, believe and circle the house in prayer for the entire time it took me to secure it," she said. "I immediately fell deeper in love once I saw the inside and learned more about the history of the home."
A history lover, McDaniel remembers the exact moment she first desired to live in a historic home.
"It was a fourth grade field trip to Jefferson, Texas, and I remember being in awe of the beautiful architecture and loving the atmosphere," she said. "That one of the reasons I like Minden. It feels like Mayberry. I love the yards, friendly people and smiling faces."
McDaniel said she has received a warm welcome to Minden and hopes to use her passion for community building to show others love.
"I love the idea of a 'Neighbor's Table'," she said. "It would be nice to serve and bless others with food and friendship and I hope to have that project at the home one day.
"I have no idea what's in store for me and this little cottage," she continued. "But, it will represent a personal journey of faith and a trying, yet fulfilling season of waiting."
To follow McDaniel's progress visit www.simplysoutherncottage.com.