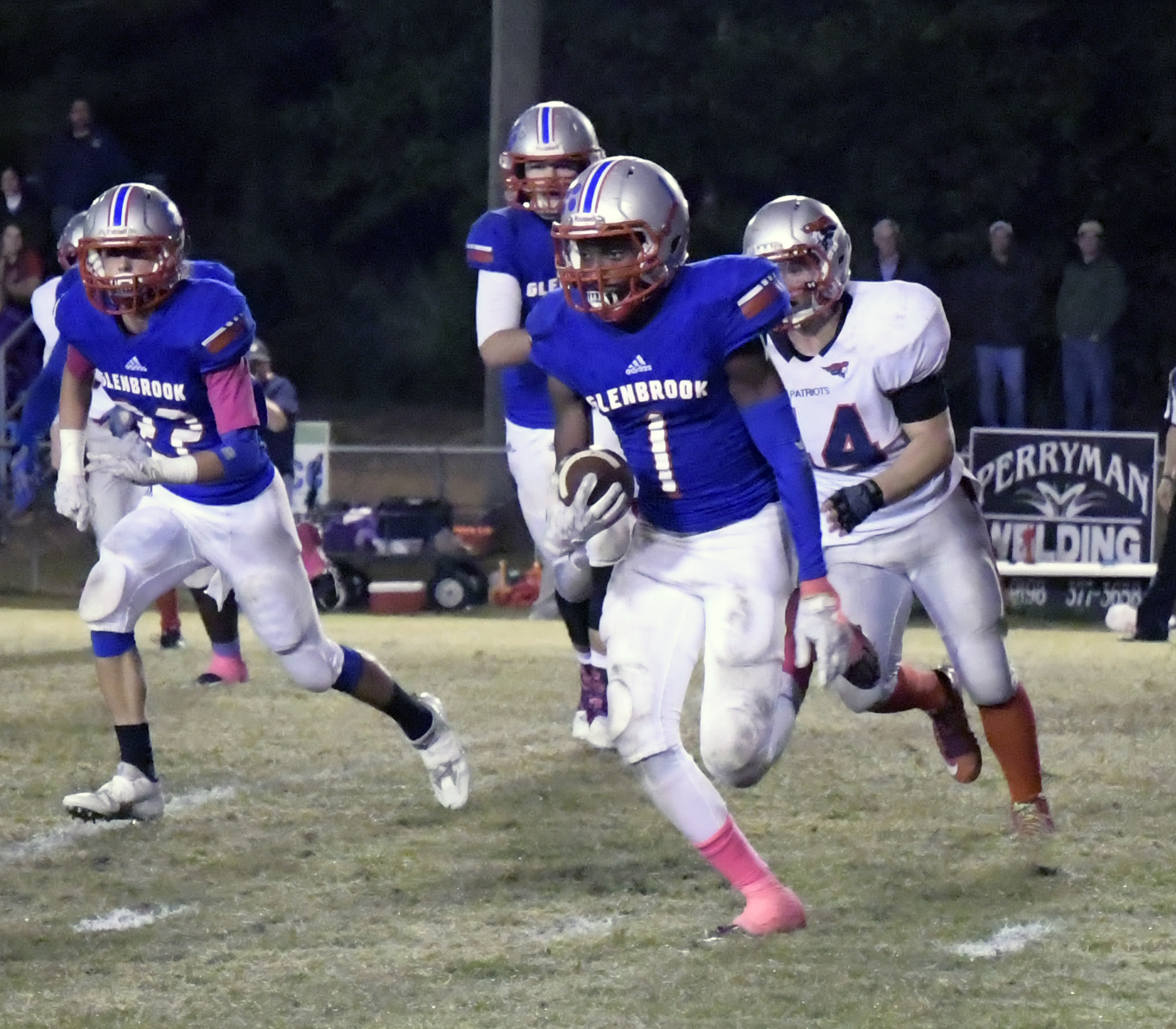 Webster Parish and the surrounding area welcomed in football weather with open arms last Friday night.
Temperatures in the 50's and 40's usually means it's time to put up or shut up in high school football, and that's certainly the case for all four parish schools.
The Minden Crimson Tide host the North DeSoto Griffins and All-Area running back Delmonte Hall this week in The Pit. The Griffins hit a snag midseason, going through somewhat of an identity crisis offensively, but rest assured coach Scott Abernathy's troops will take Minden to the wire as they play for their playoff lives.
Across town at Glenbrook School, the Apaches are preparing for a first round playoff game for the first time in three years.
Glenbrook will be up against defending Class AA State Champions Wilkinson County Christian Academy. The Rams reside in Woodville, Mississippi, where the Apaches will travel Friday with hopes of pulling off a colossal upset.
The North Webster Knights picked up a crucial 43-20 victory last week at home against Mansfield, keeping them alive in the race for a playoff spot in Class 3A.
The running game has come alive for head coach John Ware's team, and they'll need it to keep churning out yards this week against the Green Oaks Giants if they hope to clinch a postseason berth on the road.
In nearby Sibley, the Lakeside Warriors have to be wondering what they've done to anger the football gods.
The Warriors fell to 0-8 last week on the road against the Red River Bulldogs, moving their unprecedented losing streak to 20 games.
This week doesn't provide much hope for putting a "1" in the win column, as Lakeside hits the road to take on Calvary Baptist.