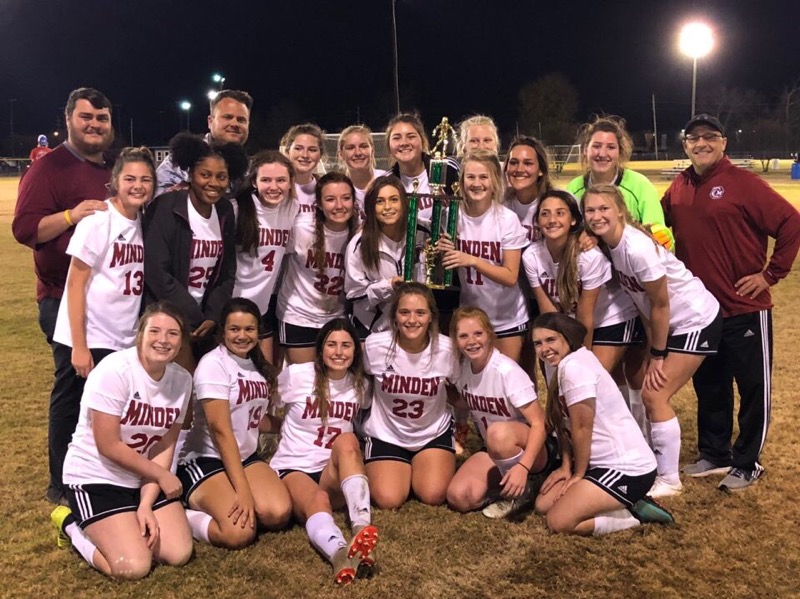 Madison Smith had the game-winning goal on a penalty kick in the finals of the Bearkat Soccer Classic last weekend in Bossier.
Smith took the kick from the spot after Ella Glover was fouled inside the 18-yard box.
"This tournament was very long and exhausting," Minden head coach Jacob Lester said. "We were beat up and bruised, but they made their mind up that they wanted to win and played through injuries."
Smith's goal gave the Lady Tiders a 1-0 that they would not relinquish as they defeated Evangel to win the tournament.
The win is the first tournament