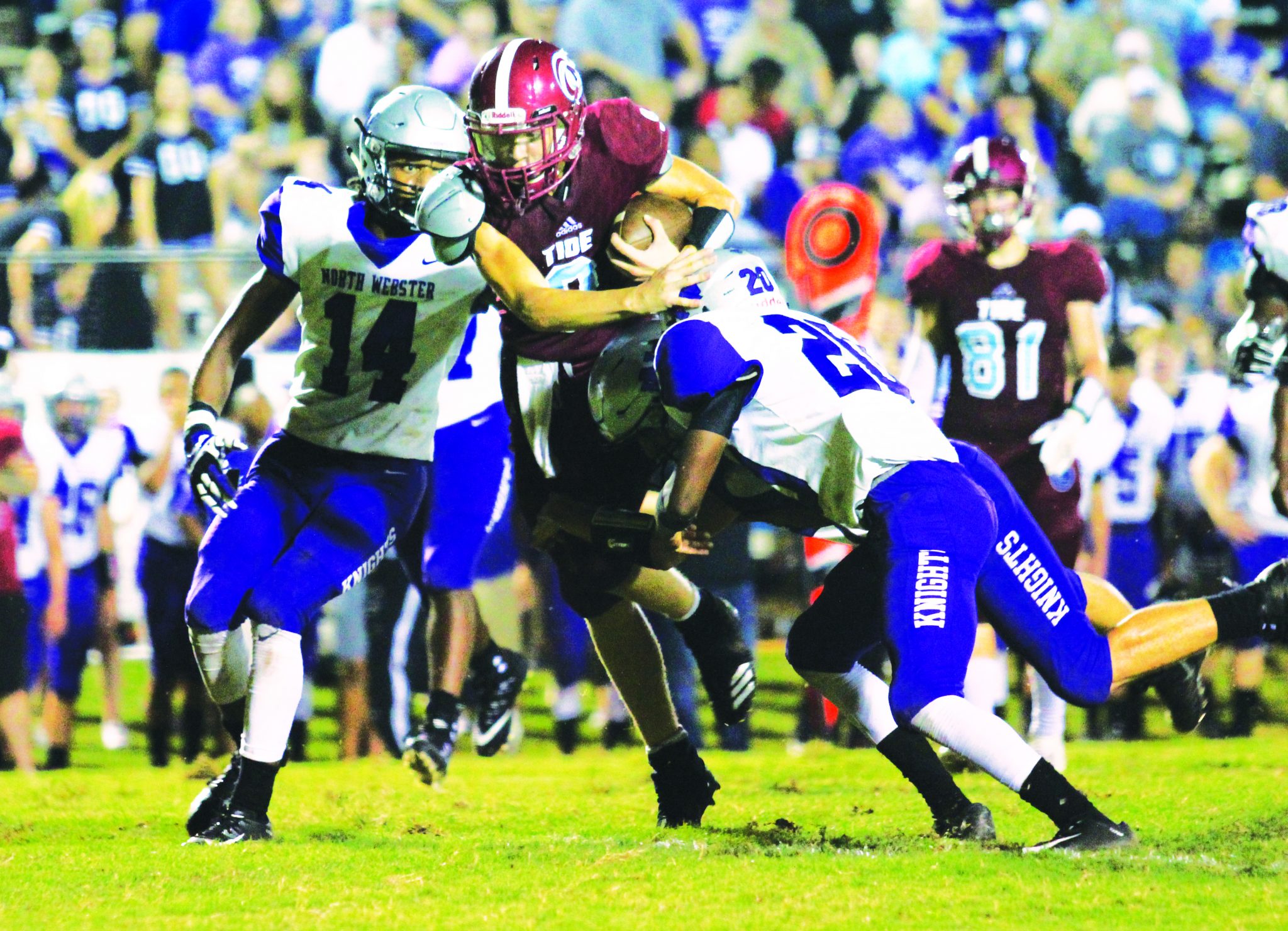 Wednesday marks a big day for the Minden High School football program.
Three standout seniors will sign on the dotted line to make official their commitment to playing in college.
Linebacker Bobby Britton will sign to play at Dodge City Junior College in Kansas, defensive lineman Ja'Darrius Winans is committing to Lamar College in Texas, and wide receiver Seth Johnson is singing to play at Southern Arkansas University.
"It's crazy," Johnson said. "Playing with Ja'Darrius and Bobby this past season, I've been closer to those guys than anyone before. I love those guys to death.
"To get to sign together and have a celebration for all the hard work we've put in, it's just a real feeling of accomplishment. To be able to do it with them means a lot. They're my brothers."
Johnson said that SAU recruited him all season, but it really started this summer in the offseason.
"I had talks with other coaches," Johnson said. "But SAU really made me feel welcome. I'd have chosen them anyway."
Johnson caught 35 passes for 678 yards and six touchdowns this past season.
"SAU is close to home, they've been winning a lot and they throw the ball a lot," he said. "I think it's a good fit for me. I love the atmosphere on campus."
Britton had 73 tackles, three sacks, four forced fumbles and one fumble recovery.
All three players were named to the District 1-4A All District First Team in a region loaded with talent.