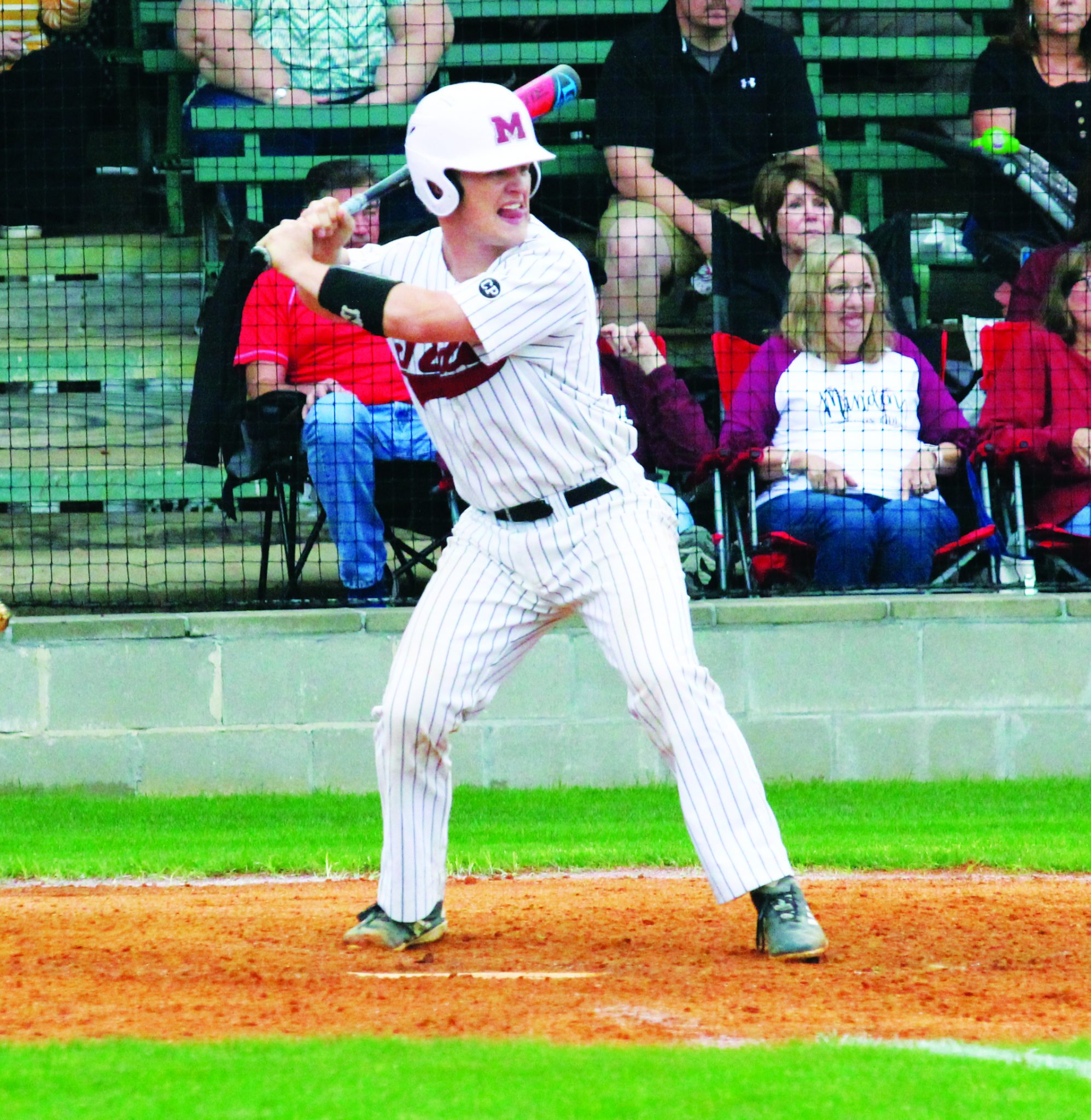 Minden 7, St. Frederick 6
The game was tied at six with Minden batting in the bottom of the eighth when Andrew Fegley drew a walk, scoring one run.
Minden built a four-run lead in the fourth inning and then held off St. Frederick's charge.
Minden fired up the offense in the first inning. Haynes Mandino drove in one when he doubled.
St. Frederick evened things up at six in the top of the sixth inning.
After the Warriors scored two runs in the top of the fourth, the Tide answered with two of their own.
Fegley earned the win for Minden. He allowed one hit and zero runs over one inning, striking out two and walking one.
Minden racked up 11 hits. Hayden Brown, Haynes Mandino, and Beau Branch each had multiple hits for the Tide. Brown led Minden with three hits in four at bats. Parker Hall led Minden with three stolen bases.
The Tide improve to 20-7 this season and play a big district game tonight for senior night at 6 p.m. against North DeSoto at Griffith Stadium.
Doyline 23, Arcadia 1
Hunter Carter did the opposing team no favors on Tuesday, picking up four hits over four at bats and leading Doyline to a 23-1 win over Arcadia. Carter doubled in the first, singled in the first, singled in the third, and singled in the third.
Doyline secured the victory thanks to 13 runs in the first inning. Hayden Engel, Noah Stanley, Jacob Corke, Trey Ware, Jake Pepper, and Carter each had RBI in the big inning.
The Panthers got going from the beginning when Carter doubled on a 3-0 count, scoring two runs.
Kyle Spears was the winning pitcher for Doyline. He lasted three and two-thirds innings, allowing one hit and one run while striking out seven. Cole Frazier threw one-third of an inning in relief out of the bullpen.
Doyline tallied 12 hits. Carter and Spears each had multiple hits for the Panthers.
The Panthers are now 20-6 this year and play their last home game of the regular season on Thursday against Quitman.
North Webster 10, Fouke 3
Conner Audirsch, Roc Hawthorne and Sawyer Howard each had two hits to lead the Knights to another victory on Tuesday night.
Audirsch had three RBI to lead the offensive onslaught, as the Knights had ten hits on the day.
Howard got the win on the mound, going five innings on just three hits and striking out six.
Tyrell Markray had one double and two RBI in his only appearance at the plate.
North Webster improves to 16-14 and plays at Parkway on Thursday at 6 p.m.