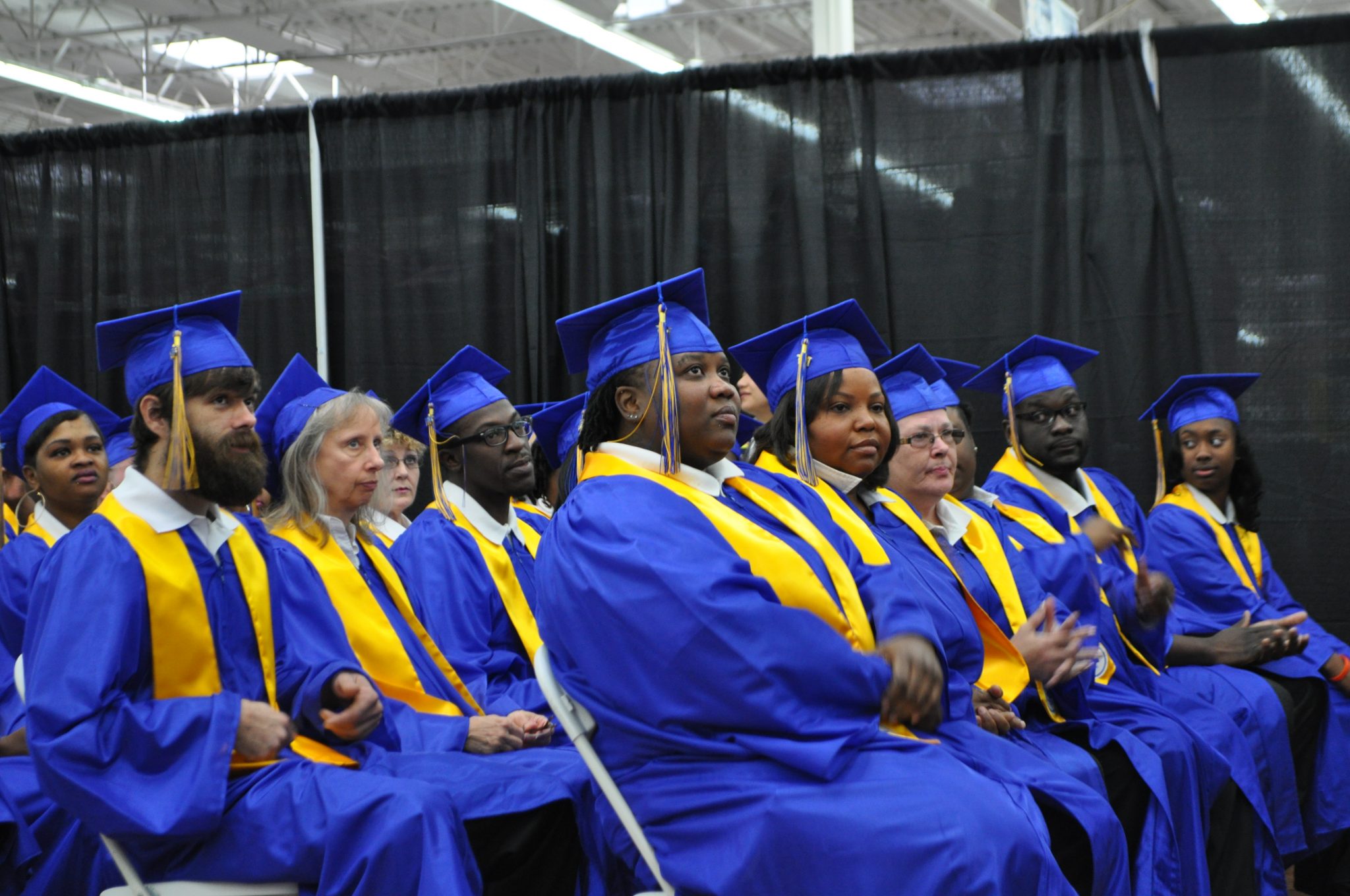 Tuesday was a special day for several Walmart associates as commencement exercises took place for the first class of the 58th Walmart Minden Academy.
The ceremony and ribbon-cutting took place inside the store, where 44 associates obtained their certificates of completion for continuing education.
Walmart associate Claudia Allums, of Minden, said she learned a lot in the two-weeklong training, everything from how stocked shelves should appear to the consumer to how to use the newest technology in the stores.
"It was amazing, and it was all new to me, because it was my first time making department manager," she said.
During the training, associates were offered classroom and sales floor training for positions as department managers, hourly supervisors and assistant managers to learn core retail skills as well as skills specific to their departments.
James Winchester, regional general manager for all the stores in Louisiana, said when he began his employment with the company some 40 years ago, training consisted of following around another store employee and learning hands-on. Today, training has evolved to a structured setting giving associates classroom time as well as hands-on experience, he said.
"The unique thing about having these academies is that we are dedicating the time to be trained," he said. "Now, we're pulling them out of the store and putting them in the classroom. We're making the commitment and the time to train. Before, if they're just out on the floor working, it's hard to pull people back for an hour at a time or two hours at a time."
Eventually, four academies will be operational in Louisiana, the first calling Minden home. The other three will be located in Baton Rouge, Broussard and New Orleans.
Facilitators at the Minden academy will train associates from 29 stores in the north Louisiana region, with the capacity to train up to 90 associates per week. The goal is to have 200 academies opened across the nation by the end of 2017.
During the ceremony, grant checks were presented to the Salvation Army, the Minden Civitans and the Webster Parish School Board for the Back to School Bash.