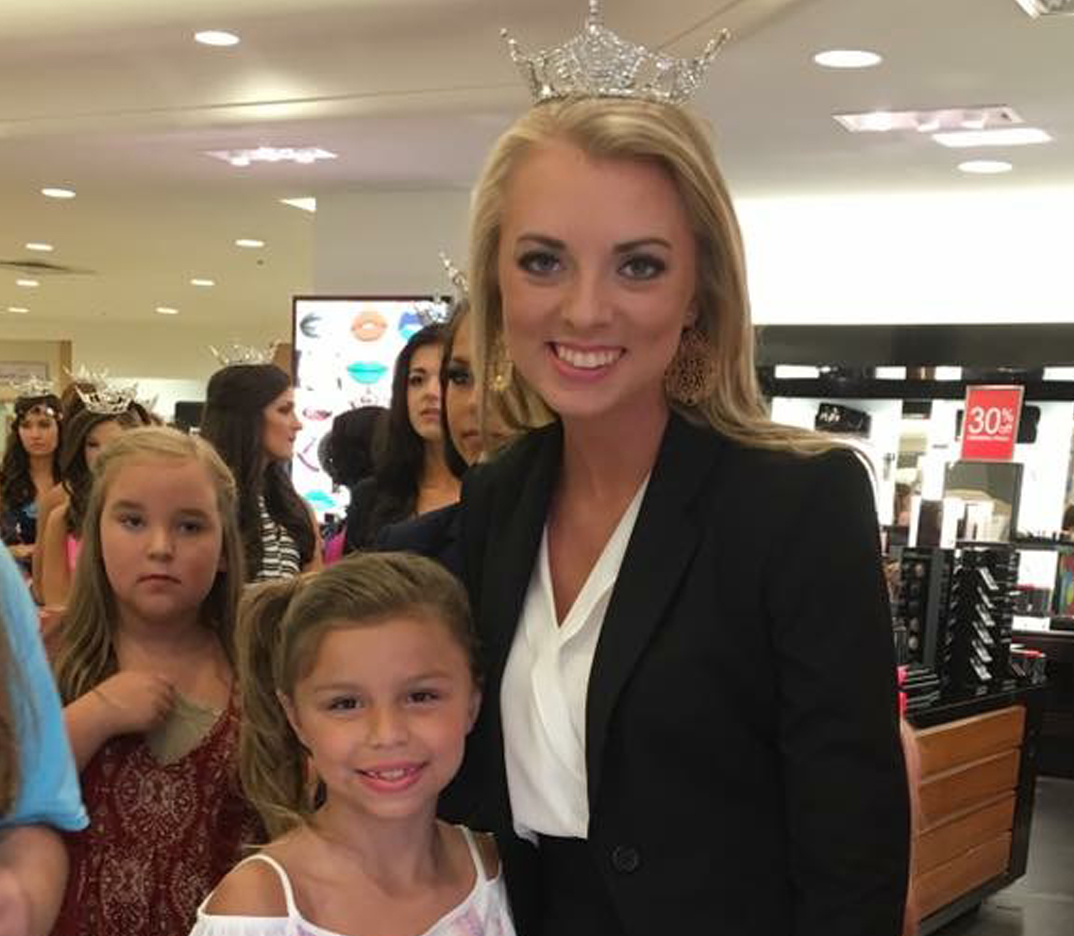 The 2016 Miss Louisiana pageant will begin in earnest Thursday evening as the first group of contestants take the stage for the talent competition and onstage question.
Miss Minden Macey Colvin says she will perform a percussive dance, or a nontraditional tap dance.
"It goes back so far in history," she said. "When kids couldn't afford proper dance shoes, they would put bottle caps on the bottom of their shoes and they'd match the rhythm of the music. Every time the rhythm of the song changes, so do my steps."
Her outfit was specially made for Colvin by It's Sew Monica.
During the onstage question, she will wear a dress by Her's Bridal, and it is the same dress she wore during the interview portion of the competition Tuesday. Interestingly, the dress had sequined cap sleeves, she says, and she had the dress altered to allow the sleeves to snap on and off.
"This year we were asked to wear the same dress to our onstage question as we did our interviews, and this way it is technically the same dress," she said.
That evening, one contestant will be presented with the Lifestyle and Fitness Award and one with the Talent Award.
Wednesday was a busy day with the first full dress rehearsal.
"This is the first time all of the contestants were able to get together, and we had to put the whole show together today," she said.
Part of everything they do, including the food they eat, is promotion of their sponsors, she said. As part of that promotion, she participated in a fashion show at Dillard's in Monroe, where she and her Fleur de Lis princesses Jorja McCain and Alyssa Streetman walked the runway with her as she modeled clothing chosen by the store's workers.
"The fashion show is open to the public," she said, "and this is a way for us to have fun and show off our sponsors. And the families get to come out and watch."
Colvin says she has tried to incorporate "everything Minden" into her wardrobe for the pageant.
"All of my outfits for Miss Louisiana have come from Minden," she said.
"Everything I bought I tried to shop small, everything from the shoes to the dresses and even the alterations."
The contestants also participated in a Vantage HP community see and wellness event at the Boys and Girls Club Wednesday.
On Friday, Colvin will participate in the swimsuit and evening gown competitions. On Saturday, the top 10 will be chosen and they will compete for the title of Miss Louisiana.