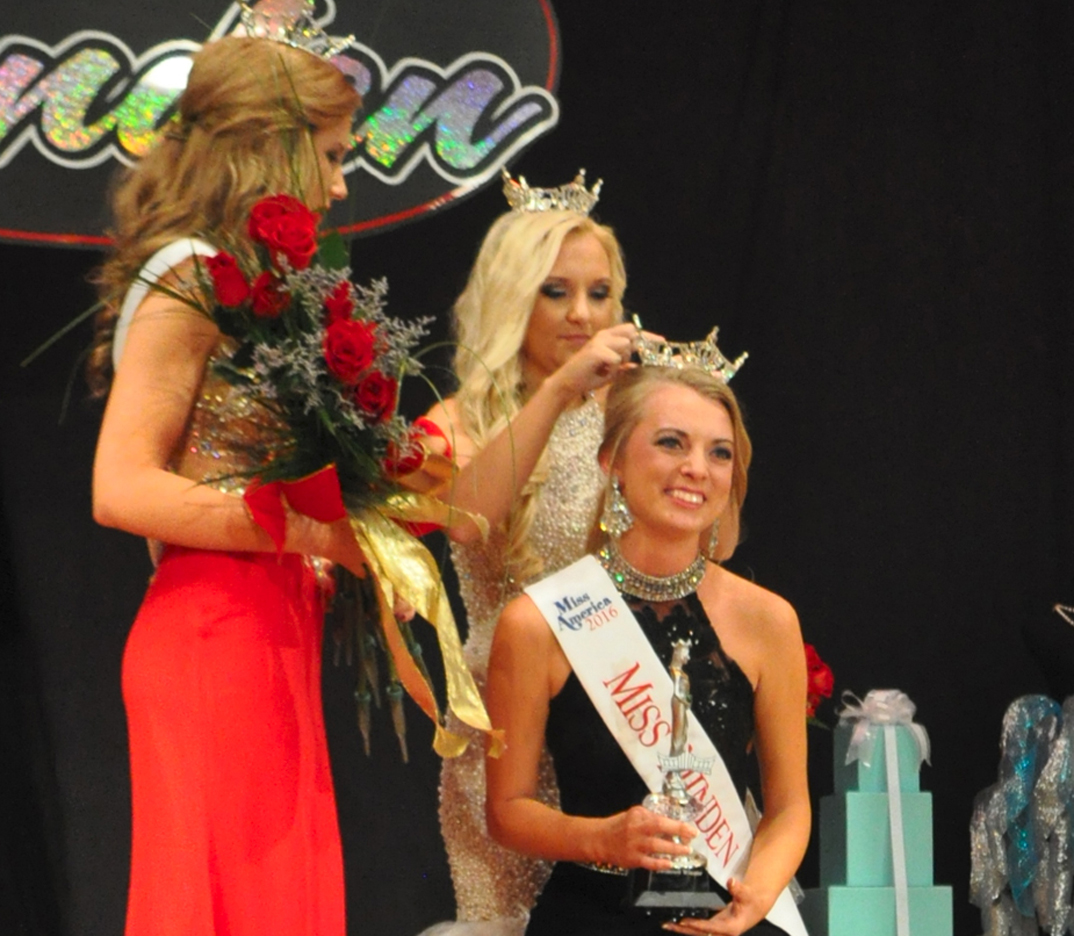 Miss Minden 2016 Macey Colvin has traveled to Monroe, along with 31 other contestants, to vie for the title of Miss Louisiana.
The contestants will spend the week with various activities that will keep them busy as they count down the days and hours until a new Miss Louisiana is crowned.
In 2014, Colvin competed in the Miss Louisiana pageant as Miss Bossier City, calling it a great experience.
"The veterans took me under their wings and made me feel at home," she said. "I tell everyone at home that I was more at ease at Miss Louisiana than I was at the Miss Minden or Miss Bossier City. You really become part of Miss Louisiana when you're competing. We don't feel like contestants. We are advocates for Miss Louisiana before we ever set foot on stage."
On Monday, they spent the day in rehearsals learning their introduction and closing acts as well as participated in a press conference, she said. The young ladies, broken into two groups, will begin the interview portion of the pageant Tuesday. Colvin will interview Tuesday as she is Contestant No. 1.
For the talent portion of the competition, Colvin says she will perform a percussive dance to "Sing, Sing, Sing," by Benny Goodman. Talent and the question portion of the competition will be done Thursday, and the swim suit and evening gown portion will take place Friday.
On Saturday, the top 10 will compete for the title of 2017 Miss Louisiana.
Her platform is one that is near and dear to her heart. She will share her passion about teen suicide prevention, which is a subject she says she hasn't heard much about in the pageant circuit.
"Break the Silence, Talk About It, You Matter. Teen Suicide Prevention," is about starting a dialogue and educating people about the warning signs. She uses a catch phrase that's simple to remember, ACT, which stands for Acknowledge, Care and Treatment.
"About a year ago, I decided this is what I wanted to be the voice of, because it's such a hard subject for people to talk about and I think that's why it hasn't really been a platform," she said. "It's not a topic that you bring in regular conversation, and I feel like it's a topic that needs to be talked about."
With her nephew Corbin Colvin, this year's Children's Miracle Network State Champion, suffering from cerebral palsy, she also incorporated bullying into her platform.
She says as advocates for the Miss Louisiana and Miss America organizations,
the contestants are the voice of their platforms.
"We have these crowns, we have these titles and we're speaking to people and we're an advocate for our platform without even knowing that we are," she said. "That's what I want the contestants here to know, and the judges, the audience, whoever I come in contact with, because it's hitting the ages that we are, and we don't even know what's going on."
She says it's not a topic discussed until it's happened to a friend or a loved one.
Corbin Colvin will present the "Miracle Maker" award Friday night to the Miss Louisiana contestant who raised the most money for CMN. Macey Colvin says she has participated in many activities throughout her reign that's raised thousands of dollars for CMN. She has spent much of her time with her nephew in bringing awareness to CMN.
"It's been more of a family event for us," she said. "It's something we get to do together and experience together. It's an honor to be here and an honor to have Corbin being selected by the state."
She says she is honored to represent Minden at Miss Louisiana and is looking forward to the rest of the week.
"It's so great to have a support system that's a whole town, and everybody wants you to do well," she said. "Everybody in Minden is Miss Minden with me, and I want everybody to experience it with me."