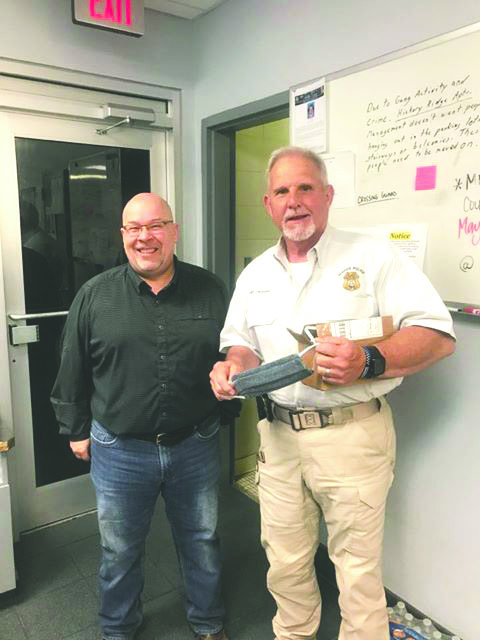 One local citizen, Ginger Smith, has taken it upon herself to fix an issue that is affecting people all over the world, a lack of masks. After an officer saw her wearing her custom made mask at Walmart, they asked Smith if she would make them some, to which she agreed.
"The masks are not medical grade N95 masks, but they are made 100% cotton tightly woven. Two layers are cotton, and in between the two is quilt interfacing, which makes them washable. They can be reused over and over and it can be lysoled," said Ginger.
She ended up designing her mask during her time as a Dental Hygienist. She had the idea to make a washable mask in order to keep the masks that she used under them usable for longer.
Now that people have seen her masks, other businesses are requesting that she make them some as well, including Meadowview and Kitchen's Law Firm.
When asked how long it took to take the masks, Smith admitted she wasn't a professional seamstress.
"I dug my sewing machine out of the closet. So it takes me from start to finish a good 15 to twenty minutes. A seamstress could probably do it in five. I just wanted to give back to the community," said Smith.