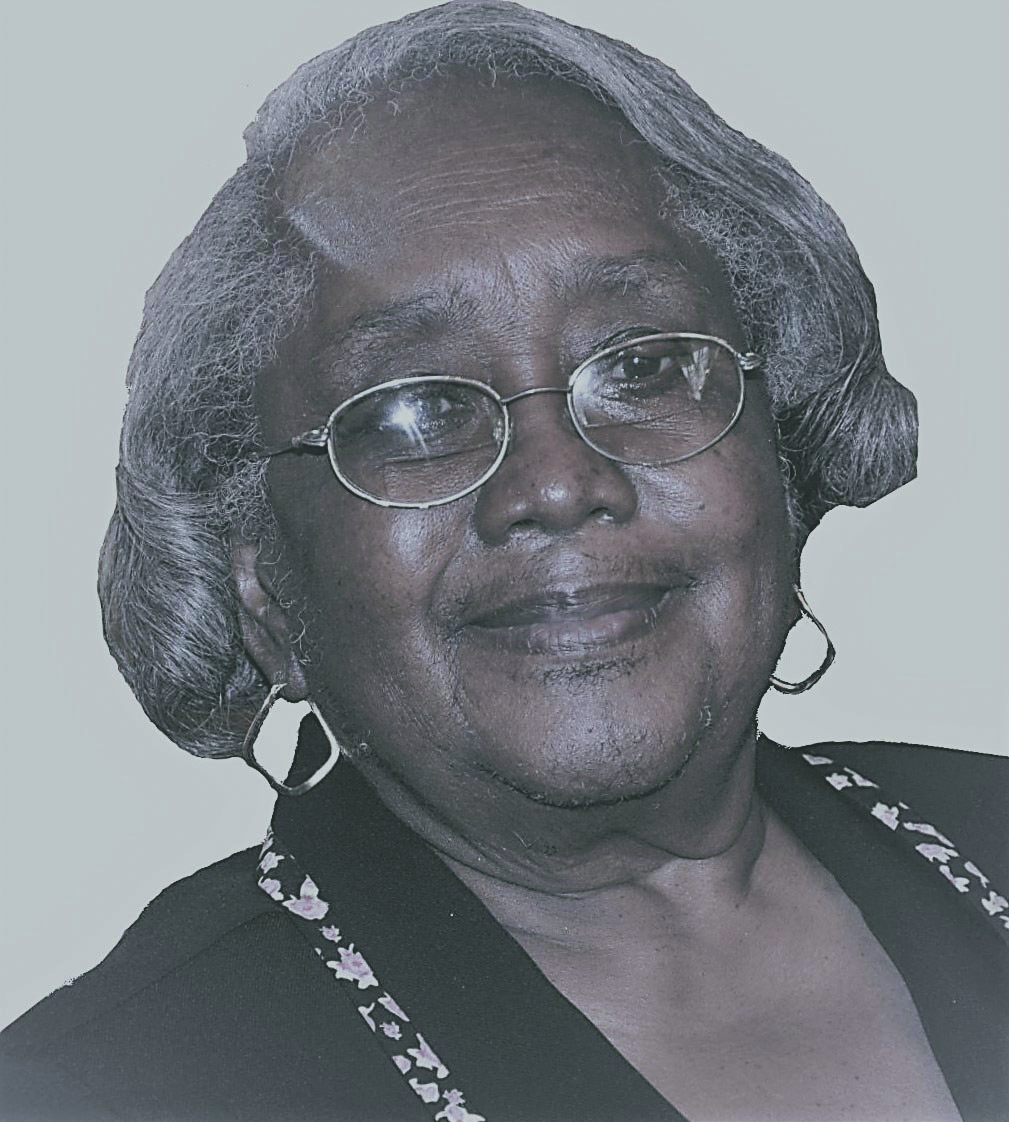 A Service of Loving Remembrance celebrating the life of Minnie Lee Banks Ward Williams, who departed this earthly life on Wednesday, July 17, 2019, was held on Saturday, July 21, 2019, at House of Peace Ministries. Officiating and sharing fond memories of her life was her nephew, Dr. T. L. Ward. A visitation was held on Friday, July 20, 2019, at Benevolent Funeral Home. Burial was at Sheppard Street Cemetery in Minden.
Minnie Lee Williams was born in Sibley, Louisiana, on November 17, 1924, to Cora Odoms Williams and Elijah Williams, and until she became disabled, spent her entire life in the same community, even building her home next door to "the old home place." From the time that she was an infant, she attended Union Grove Baptist Church and became a member while she was a young girl. Her life revolved around her family, church, and church activities. She could have written the lyrics: "Come to the church by the wildwood. Oh, come to the church in the vale. No spot is so dear to my childhood as the little wooden church in the vale." And that church in the vale, the center of Minnie's life, was Union Grove. Whenever Sister Anna Glory Nelson, a church member, visited Minnie, even after dementia had invaded her life, her first question to Ann was, "How is Union Grove?" Prior to becoming disabled, she seldom missed Sunday School, morning worship, evening worship, prayer meeting, or any other church activities. With vigor and vitality, she rose early on Sunday, striving to arrive at Sunday School in a timely manner. For many years, she looked forward to teaching the Bible lessons to the children's Sunday School class. She willingly and enthusiastically served as an usher, deaconess, Sunday School teacher, Vacation Bible School teacher, and member of the church mission. She also attended and prepared food for meetings of the Fourteenth District Association. Minnie found joy in visiting neighboring churches, especially for revivals, musicals, or other special programs. Fulfilling her Christian duty, she visited the sick and prepared food for family, friends, and neighbors who were ill or bereaved.
As a teenager living in a rural area in the 1940s, she sometimes faced difficulties with transportation to and from school. Determined to graduate and obtain her high school diploma, she often stayed with an older cousin, Nealy Gaines and her husband. Nealy and Minnie developed a big sister/little sister relationship and shared a special bond. Nealy's children were fond of Minnie and thought of her as an aunt, rather than a cousin. Not giving in to hardships, Minnie accomplished her goal of obtaining her diploma and was a 1946 graduate of Webster High School. With the Webster High spirit, she participated in the Webster High Reunion Banquet and Reunion Vesper several times.
Minnie was happily married twice, first to Rufus Ward and later to Alonzo Banks. She was a faithful wife and an excellent homemaker. Both marriages adhered to the marriage vows of "till death do us part." No children were born to either of these unions.
Having lived alone for several years after Alonzo's death, Minnie, at the age of 84, began living with her cousin, Lavern Gaines Cleveland (Nealy's daughter), and her husband, Grover. With assistance from their children, grandchildren, cousins Walter Gaines and Arrisia Sorey–and a friend, Mrs. Azzie Brooks, Minnie received daily loving care. Two other cousins, Sandra Ledet, Janis Smith, and their families often made special trips to Minden to help care for Minnie and to give Lavern respite time.
Minnie lived the past two years at Colonial Oaks Rehabilitation Center in Bossier City. Knowing how special holidays were to Minnie, her family made sure that she returned home for holidays and other special occasions. Dementia did not steal her joy for enjoying family and friends. Until the last few months of her life, she still offered beautiful prayers at family gatherings, giving thanks for her blessings and making her requests known to the Lord.
Having lived a contented, peaceful life for ninety-four years, Minnie completed her earthly journey on Wednesday, July 17, 2019, to reunite with loving relatives who preceded her in death. Beautiful memories of Minnie's smile, kindness, prayers, and eternal faith in God will forever be cherished by her cousins, nieces, nephews, stepdaughters, step-granddaughters, step-grandson, neighbors, and friends who accept the infinite will of God with the full assurance that we shall someday see our beloved Minnie again.