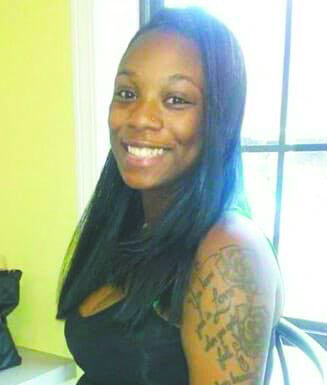 Lou'Quandelyn Ja'Leece Hargrove Celebration of Life Services for Lou'Quandelyn Ja'Leece Hargrove will be held Saturday, July 27th at 12:00 P.M. at the St. Rest Baptist Church with Rev. Rodney E. Williams, officiating. Interment will follow at the King Solomon Baptist Church Cemetery.
Lou'Quandelyn Ja'Leece Hargrove was born in Minden, LA to DeQuandelyn Adams and Louis Hargrove, III, She accepted Christ at a early age Haughton Church Of God In Christ.
She attended school in Webster Parish and was a 2015 graduate of Minden High School. Lou was an awesome softball player during her years of Minden recreation softball,
Lou'Quandelyn Ja'Leece Hargrove departed this earthly life on Tuesday, July 16, 2019 in Shreveport, Louisiana. She is proceeded in death by her grandfather, Sgt. Timothy R. Adams; great grandparents, Claudia Mae Adams, Kevester Kidd, Geraldine Hargrove, Emma Bell, and a parental Aunt, Alicia Hargrove,
Her precious memory will be forever cherished by both of her parents DeQuanddya Adams and Louis Dan Hargrove, III; her daughter, Melahni Spearman; Grandparents, Janie Brooks, Margie Black and Louis Hargrove, Jr.; her sister, Amber Bush; aunts, Tammy Adams Brown (Linwood), TanQuenecia Adams, Sharonda Black and LaKeisha Black; uncles, Tyronne Kidd, Anthony Kidd, Ronald Black, and Jonathan Black; Godmother, Teshelia Gill, and Godbrothers, Jacary Harris, Cordero Gill, and Shondell Gill Jr.; and a host of other relatives and friends.
Visitation will be held Friday, July 26th in the chapel of Kennon's Mortuary from 10:00 AM to 6:00 PM. Services are entrusted to Kennon's Mortuary. Email condolences may be sent to kennonsmortuary@suddenlink.net