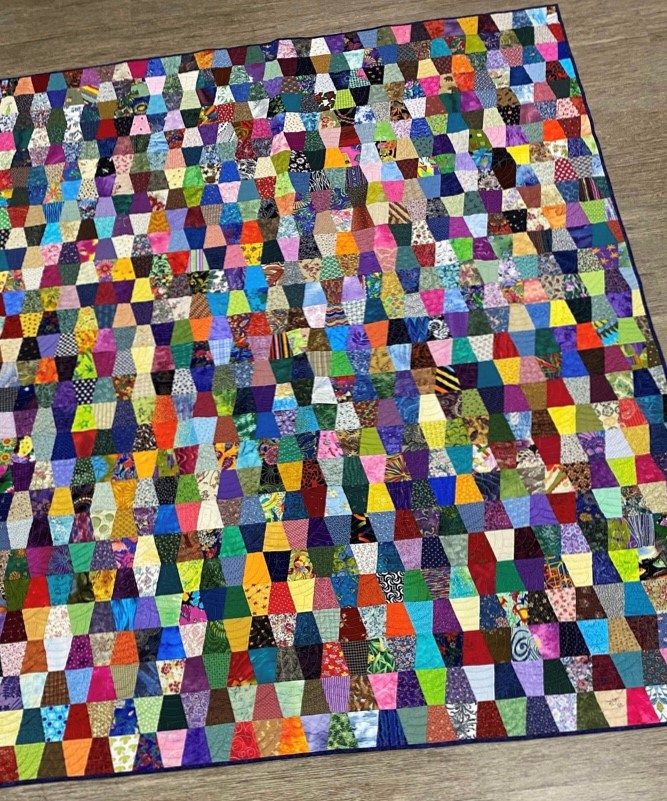 Mt. Lebanon Stagecoach Trail Museum's Fall Festival will be held on Saturday, November 5,  from 11:00 am – 3:00 pm.
Events include a silent auction, a live auction featuring a microwave/air fryer/ convection oven, a cakewalk and cake auction with homemade cakes, and a quilt raffle.
This year's queen size quilt, made and donated by Emma Kidd, is a beautiful Tumbler Block pattern.
Quilt raffle tickets are $1.00 each, and the drawing will be at 3:00 p.m. You do not need to be present to win. Tickets can be purchased from any board member or on site the day of the festival.
The Country Store will serve lunch from 11:00 am until 2:45 pm. Menu:  gourmet hot dogs with all the trimmings, homemade chili, chips, desserts, and a drink (tea, soft drink, or water).
Make plans to attend! If you are unable to attend, please consider making a donation to our museum. This is a fun day, and an important fundraiser for our museum.