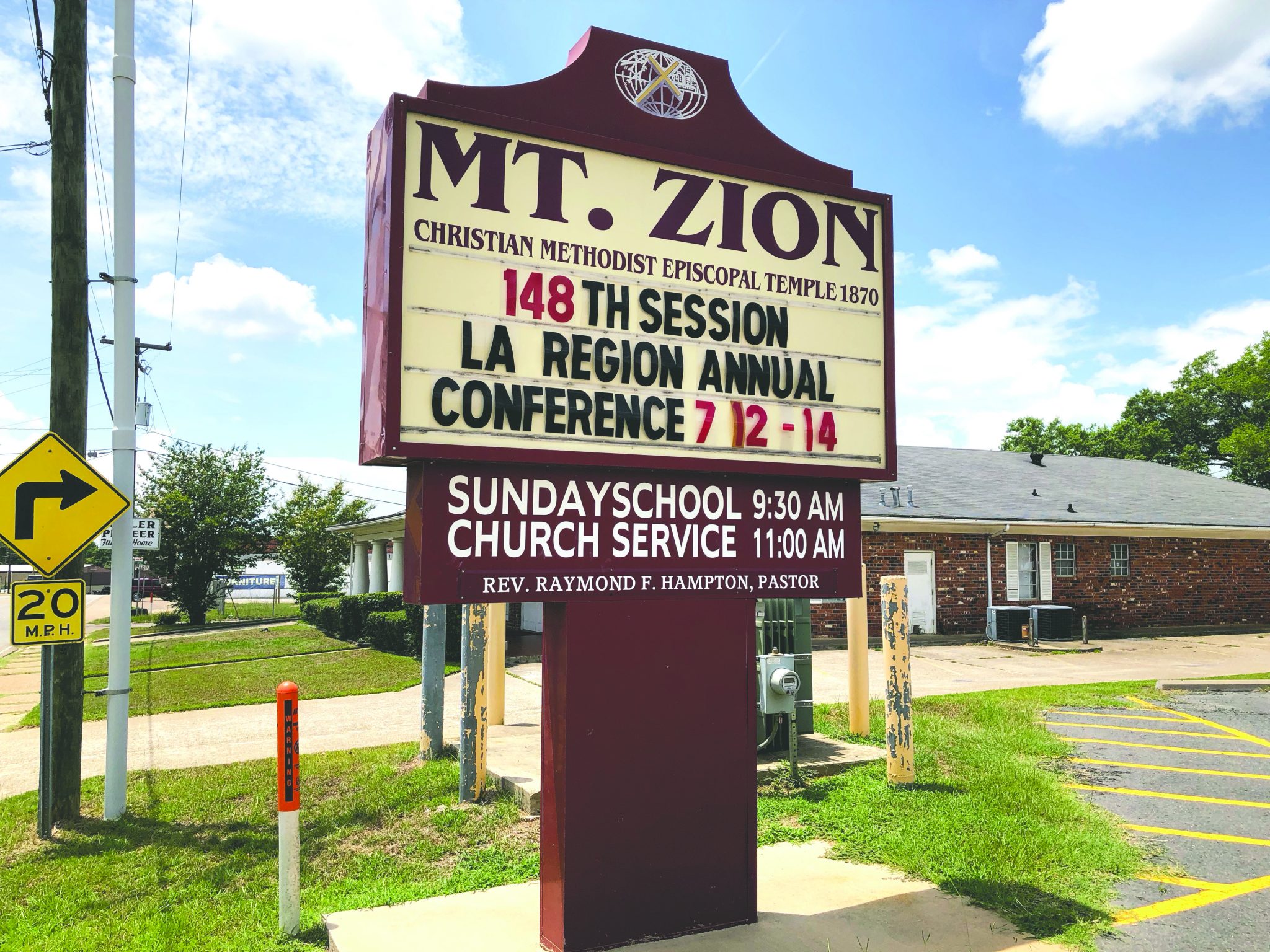 A Minden church will be the host for a statewide meeting. The 148th Session of the Louisiana Region Annual Conference of CME churches will take place beginning tomorrow at Mt. Zion Christian Methodist Episcopal Church, 414 E. Union St., the church said in a press release.
"This year, we are proud to be the host church for the 148th Session of the Louisiana Region Annual Conference," the release said. "Embracing our Quadrennial theme, 'Getting Back to Basics as We Envision Our Way Forward,' Mt. Zion once again seeks to unite with the General Conference and the Connectional CME Church."
The Rev. Raymond Hampton, Pastor of Mt. Zion, said this event is quite a big deal for not only the church, but the entire community of Minden.
"We are expecting about 80 CME churches from Monroe to Shreveport to send delegates," Hampton said. "We will have a great experience and a good time."
According to the release, one of the highlights of the conference will be the attendance and involvement of the newly-appointed Presiding Prelate of the Fourth Episcopal District, Bishop C. James King, Jr.
"The Fourth Episcopal District encompasses the states of Louisiana and Mississippi," the release said. "He [King] formerly served the Eleventh Episcopal District of the CME Church which is comprised of Haiti and several eastern and southern African Regions. He is also the Founder/President/CEO of Project One, Inc., a faith based, not-for-profit corporation."
Project One ministry has helped more than 15,000 youth become engaged in meaningful summer employment and after-school programs. King has raised enormous amounts of funding to support youth services for Project One, Inc. "Some of the programs he has developed are: The Job Annual Summer Jobs Campaign, The Summer Earning and Enrichment Program, The Fatherhood Program, The Talented and Gifted Scholars (TAG) Program, and his latest – The After-School University at the Alice Lucille Martin Educational Academy," the release said.
Through the CME Connection, churches collectively support multiple institutions and ministries.
"Being part of the CME Connection affords Mt. Zion the opportunity to help support the following CME Church institutions: Lane College (Jackson, TN), Miles College (Birmingham, AL), Paine College (Augusta, GA), Texas College (Tyler, TX), The Phillips School of Theology at the Interdenominational Theological Center (Atlanta, GA), and Collins Memorial Hospital (Memphis, TN)," the release said. "The Connectional CME Church is also building churches and schools in Africa."
The Louisiana Region Annual Conference begins tomorrow and continues each day through Saturday. "The Regional Conference is a yearly event that consists of various meetings, worship services, and activities for the leadership, delegates, and children of the CME Church from the Minden, Monroe, and Shreveport areas," the release said. "This annual meeting will also host guests from around the country who will come to encourage our region as we impact our local communities. On a local level, this year will be the first time in almost 20 years that Mt. Zion has hosted this annual event. We are grateful to God for such an honor and hope to continue to be the host church for many years to come."